The GIST: We're into the thick of the pro sports season, so here's the gist on Canadian teams and players making headlines.
October 20, 2021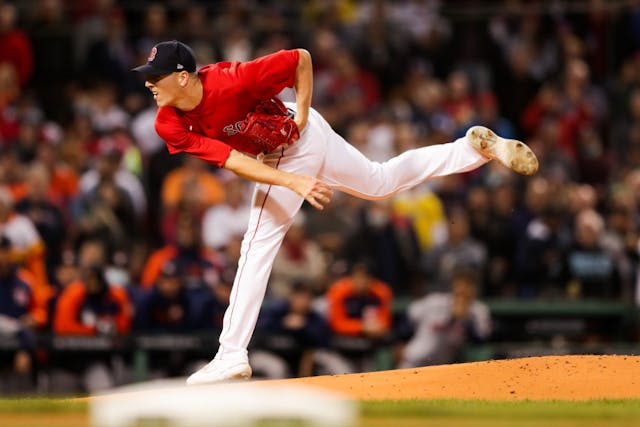 Source: Mary DeCicco/MLB Photos via Getty Images
⚾️MLB: Canada's own, Boston Red Sox pitcher Nick Pivetta allowed just two hits in five innings pitched yesterday, but it wasn't enough to lift his squad to the win as the Sox lost 9–2 to the Houston Astros. The series is now tied at two games apiece with a crucial Game 5 tonight at 5:08 p.m. ET.
🏒Hockey: As our women's national team warms up for February's Beijing Olympics, the world championship winners have now lost three in a row to men's teams in Western Canada, including an 8–0 loss to the Drumheller Dragons on Monday. Uh, not not panicking.
🏀NBA: It's game day, folks! The Toronto Raptors start their season against the Washington Wizards at home (!!!) tonight at 7:30 p.m. ET. Tune in to watch Goran Dragić's, ​​Precious Achiuwa's and Scottie Barnes' Raptors debuts and stay to see vets Fred VanVleet and (and lead the way.
🏒NHL: The Winnipeg Jets have had a rough start to the season. Along with three straight losses after starting the season 0-2-1, captain Blake Wheeler tested positive for COVID-19 yesterday. The vet is reportedly symptomatic and will quarantine in Minnesota (where the team played last night and, conveniently, his home state) for at least 10 days.