Sports Quick Hits: October 25th, 2021
October 25, 2021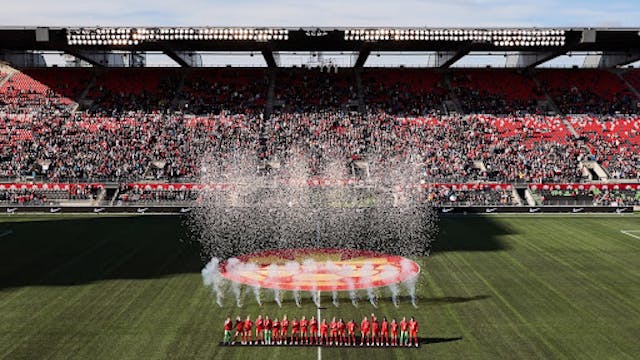 Source: CANWNT/Twitter
🇨🇦⚽️CanWNT: The 2020 Olympic gold medalists (never gets old hearing that) kicked off their victory tour with a 5–1 win over New Zealand on Saturday and from the (other) Minister of Defence, but the Ws weren't limited to just the pitch.
On Friday, the team sent a to Canada Soccer, calling for the governing body to create a safe environment for players and to investigate abuse allegations made against a former national team coach.
🇨🇦🏒Hockey: In the first of nine tuneup games leading up to the Beijing Olympics, Team Canada women's hockey topped Team USA 3–1 on Friday. Even better? The reigning world champs are back in action tonight at 7 p.m. ET with a chance to make it two rivalry wins in a row. Drop that puck.
🏁Racing: Everything's bigger in Texas, including margin of victory. The Brit claimed her second consecutive title with a dominant first-place finish at the Circuit of the Americas this weekend.
🏒NHL: After going 0-5 to start the season, the Montreal Canadiens finally won a game, downing the Detroit Red Wings 6–1 on Saturday. Meanwhile, the Toronto Maple Leafs have lost three straight, including an embarrassing 7–1 loss to the Pittsburgh Penguins on Saturday. .