April 30, 2020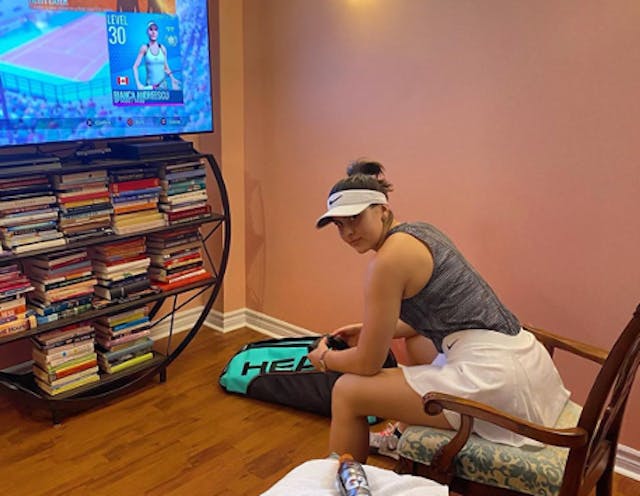 BIANCA ANDREESCU/INSTAGRAM
The GIST: Although COVID-19 is still wreaking havoc on most of our sports hopes and dreams, this week has blessed us with some good news.
What do you mean? Are sports coming back soon?: In soccer-crazed Europe, yes. The English Premier League (EPL) hopes to return by June 8th and finish the season by late July. Talk about a quickie. Over in Italy, Serie A has set May 18th as a target date to resume training, though many aren't optimistic that full games are around the corner. Meanwhile, France and the Netherlands have taken the opposite route, canceling their country's soccer seasons completely. You win some, you lose some.
Closer to home, the LPGA is looking to restart in mid-July, with tournaments in Michigan and Ohio. And the MLB is planning a massive birthday party for America on the Fourth of July by bringing back baseball. We'll get our party hats ready.
But what can I watch right now?: There's tennis! Well, kind of. The Madrid Open went virtual this week, bringing together top talent from the WTA (women's circuit) and ATP (men's circuit), including stars Belinda Bencic (pronounced BEN-CHITCH), Bianca Andreescu, Andy Murray and Rafael Nadal. The tournament wraps up today, and though it's been fun, we think it would have been way more interesting if they were playing Wii Tennis, but beggars can't be choosers.
And over in South Korea, where the pandemic is a little more contained, the Korea Baseball Organization is playing preseason games and intends to open the regular season, granted without fans in the stands, on May 5th. Rumor has it they're even nearing a broadcast deal with ESPN.
Anything to cheer me up while I wait?: Glad you asked! We fell head over heels for the NFL's Kansas City Chiefs hunk lineman and Super Bowl champ Laurent Duvernay-Tardif this week. As the only active NFL player who's also a doctor, the Canadian is now working on the COVID-19 frontlines in a long-term care facility in Quebec. Move over McDreamy.