NHL conference finals: Kadri leads the way in Game 2
June 03, 2022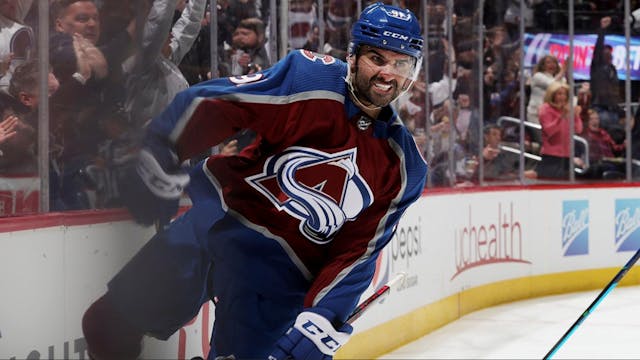 SOURCE: MICHAEL MARTIN/NHLI VIA GETTY IMAGES
The GIST: It may still be the early stages of the NHL conference finals, but one team might be skating away with things...
Western Conference finals: It was close…until it wasn't. After a scoreless first period, the Colorado Avalanche ran away with it in the second, notching three goals and never looking back in their 4–0 trouncing of the Edmonton Oilers to lead the series 2-0.
The series now heads beyond the wall to Edmonton, Alberta, where the Oilers will need to level up their defense (and figure out how to stop assist machine Nazem Kadri) if they want to avoid the sweep.
Eastern Conference finals: On Wednesday night, the NY Rangers dominated the two-time defending champions Tampa Bay Lightning, 6–2. That said, despite tonight's 8 p.m. ET Game 2 taking place at Madison Square Garden, the Lightning aren't panicking.
The Bolts haven't lost back-to-back playoff games since being swept by the Columbus Blue Jackets in 2019. Get ready to crank up the AC/DC, the Rangers are (likely) about to be thunderstruck.