🏒

NWHL Postseason Suspended

February 04, 2021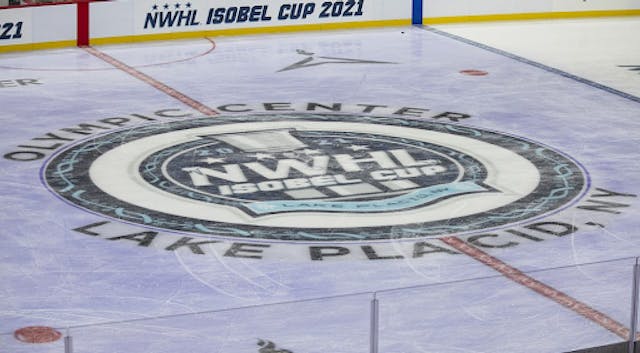 Source: Michelle Jay/NWHL
The GIST: Just a day before the NWHL postseason was set to begin (and just hours after we sent you a playoff preview!), the league suspended the remainder of the 2021 season. *cries a single tear*
The bad: The super-condensed two-week season was being played in a bubble in Lake Placid, New York. Needless to say, it was too-close quarters for players and staff who had no pre-season quarantine requirements.
Unfortunately, after the Metropolitan Riveters withdrew from competition due to multiple COVID-19 cases, the Connecticut Whale followed suit, and with a third team on the verge of withdrawing, the league decided to suspend play.
The good: Aside from some off-ice messes, the NWHL was on a path to success. They hit viewership highs on streaming platform Twitch and were set to become the first women's pro hockey league to ever air on a national broadcast.
The league also successfully introduced a new team, the Toronto Six, and signed a sponsorship deal with Discover, their biggest contract yet.
The future: We're not totally sure what the NWHL's next steps are, but our hearts break for the players and staff who put so much of themselves into this season. And still, the state of women's hockey remains splintered.
So in the meantime, the Professional Women's Hockey Players Association (PWHPA) continues to make big moves: their new partnership with the New York Rangers will bring the Dream Gap Tour to Madison Square Garden on February 28th. Mark your calendar.
🏀

WNBA Free Agency Starts Today

February 01, 2021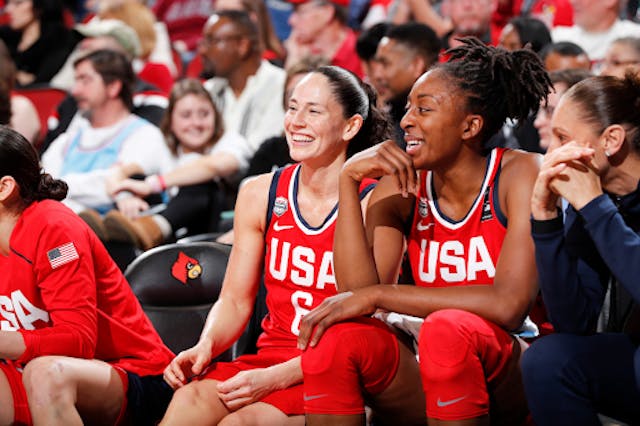 Source: Sports Illustrated
Staying put: The Seattle Storm just aren't ready to let go of Sue Bird. Since drafting Bird first overall in 2002, the 11-time All-Star has been an integral part of all four of Seattle's WNBA Championships, and based on during last year's run, we're convinced the 40-year-old still has another title left in her.
The LA Sparks will today, too. Nneka Ogwumike (pronounced OH-GWOO-MIH-KAY), who was the league MVP in 2016, met with two other teams before deciding to stay in LA.
Moving on: Joining Ogwumike in LA is the first-ever , Erica Wheeler, who spent the last two seasons with the not-so-hot Indiana Fever. Alysha Clark is leaving Seattle in favor of the Washington Mystics, and Kayla McBride is heading to the Minnesota Lynx after seven years in Vegas (and the Aces ).
On the block: With these big names settled, the focus moves to megastars Natasha Howard of the Storm and the Aces' Liz Cambage, both "" players whose teams have exclusive rights to negotiate a new contract...but the players could still reject the contract and join a new team. Stay tuned to the for all the free-agency fun.
🏒

Highlights From the NHL

February 01, 2021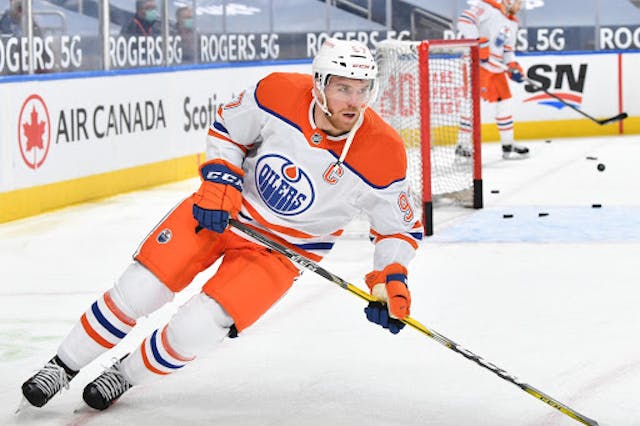 Source: NHL/Twitter
McHow though?: Edmonton Oiler Connor McDavid continues to make us scrunch up our faces and drop our jaws and mutter, "How did he do that?" Watch against the Toronto Maple Leafs to see what we mean.
Overtime heroes: As if that weren't enough, McDavid then tipped in . Pittsburgh Penguin Sidney Crosby and Washington Capital Alex Ovechkin , marking the three prior first overall draft picks scored OT winners in the same day...and all within 12 minutes, to boot.
Bye bye bye: Nothing to actually see here, but the New York Rangers have placed Tony DeAngelo on waivers for . Following Saturday's loss to the Penguins, DeAngelo tried to fight his goalie on the way to the dressing room, marking the last straw in a career of bad judgement. Boy bye.
🏅
🏒
🏈
The GIST's Bits & Bites: Canada
February 01, 2021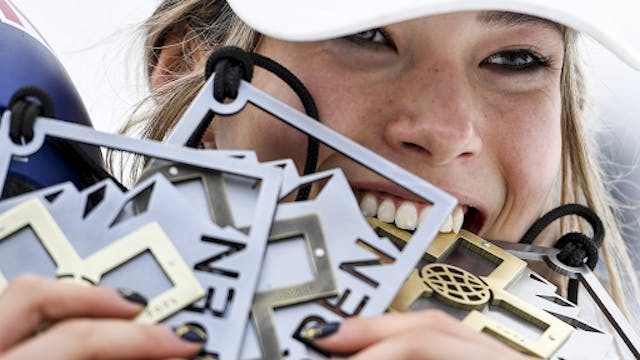 Source: CGTN
🥇X Games: The always-entertaining extreme sports event took place over the weekend, and a few Canadian women are coming home with hardware. Skiers Megan Oldham and Cassie Sharpe won silver medals (despite Sharpe's on her last run of the day) and snowboarder Laurie Blouin and skier Rachael Karker won bronze.
But the was Eileen Gu, a 17-year-old freeskier from San Francisco, who competes for China and who made history by winning three medals in her X Games debut.
🏒Hockey: COVID-19 has entered the chat NWHL bubble. The Metropolitan Riveters withdrew from competition late last week after multiple players and team staff tested positive, leading to a and a wide-open battle for the Isobel Cup. Stay tuned for The GIST's NWHL postseason preview, landing in your inbox on Wednesday.
🏈Football: So about that Pro Bowl...just kidding. The real NFL news? . The Detroit Lions sent first overall 2009 Draft pick Matthew Stafford to the LA Rams in exchange for QB Jared Goff and a couple of draft picks.
Given Stafford — — was on one of the league's worst teams, we knew a trade was coming soon. Turns out Stafford wanted to leave too, and go . If , they'd be so hurt right now.
🏀
🏅
⚽
🏒
The GIST's Bits & Bites: Olympics, NWHL Bubble, James Harden, NWSL Challenge Cup
January 28, 2021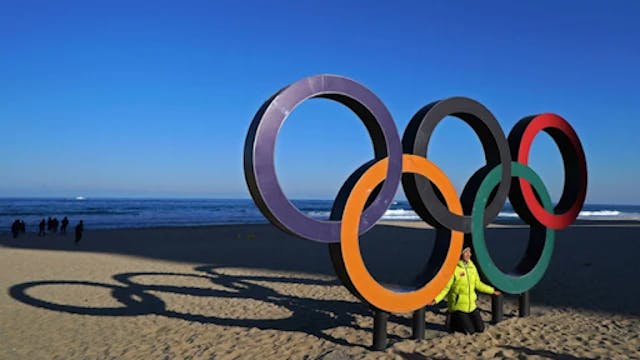 Source: The Hill/Twitter
🥇Olympics: Will they or won't they? That's the big question still surrounding the 2020 Tokyo Olympics. Last week, a alleged that Japanese officials are coming to terms with a possible cancellation, but the IOC and the have denied this.
Still, the Olympic and Paralympic organizers have a ton of prep work to do before welcoming over 15,000 international athletes, so they're next week to let the world know exactly how they plan to do that.
🏒NWHL: Despite the off-ice situation going on with the league right now (listen to this week's episode of for all the info), the NWHL's bubble is producing some exciting hockey.
🏀NBA: Though the four-team blockbuster trade that saw James Harden leave Houston hasn't been as successful for the Brooklyn Nets as they'd hoped, it was a for Caris LeVert. The 26-year-old was traded from the Nets to the Indiana Pacers in the January 16th trade, pending a physical.
That physical included an MRI, which found a mass on LeVert's kidney, and following successful surgery on Monday, it was confirmed that the tumor was kidney cancer. We're happy to report that LeVert is expected to make a full recovery without any additional treatment.
⚽️NWSL: The Challenge Cup is , starting April 9th, but instead of it replacing the regular season like last year, it'll complement the regular season, which begins May 15th and runs to October 30th. An extended postseason will start November 6th.
And if that weren't enough to get you pumped, Megan Rapinoe, Alex Morgan and Carli Lloyd are all expected to return after sitting out last season. Is it April yet?