🎾

New Proposed Tennis Players Union Does Not Include Women

August 31, 2020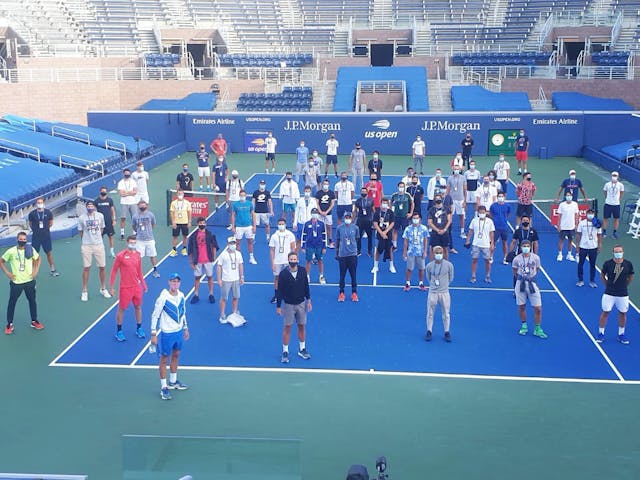 SOURCE: VASEK POSPISIL/TWITTER
The GIST: The U.S. Open is upon us, and as if the road to the tennis Grand Slam event wasn't rocky enough, a few men's players are bringing an extra dose of drama to the tournament.
Classic. What's up?: World No. 1 Novak Djokovic (pronounced JOKE-OH-VITCH), American John Isner and Canadian Vasek Pospisil — all recently resigned ATP Player Council members who have been disheartened by the ATP's response to the COVID-19 pandemic (ironic) — are leading the charge on a new proposed players union, called the Professional Tennis Players Association (PTPA).
Pospisil cited the main goal of the union is "to unify the players, have our voices heard and have an impact on decisions being made that affect our lives and livelihoods." They'll represent the top 500 men's singles and top 200 men's doubles players and will fight for better playing conditions and bigger paychecks (especially for the lower-ranked players).
And this is a good thing?: Yes and no. While it is admirable to see these players unite to improve their conditions and wages, there are some glaring issues. For starters, the PTPA does not include women. Like, not one. And though they clarified that there is "active dialogue with the women's side," they still went ahead without them. Novak, why are you being such a skeez?
The other members of the "Big Four" — Roger Federer, Rafael Nadal and Andy Murray — are against the new union. We'll keep an eye on how this plays out, but we won't be sold on it until we see some real representation. *paging Serena Williams*
Okay, so what about the U.S. Open?: Right! Djokovic is the heavy favorite to win on the men's side. The women's side, however, is wide open. Serena Williams is playing for her historic 24th Grand Slam win, top seeded Karolína Plíšková is looking for her first-ever Grand Slam title and Aussie Open champ Sofia Kenin wants her second of the year. Unfortunately, 2018 champ Naomi Osaka's run for a third Grand Slam could be in jeopardy due to a hamstring injury.
Round one matchups begin today at noon ET, and the tournament runs until September 13th. For all the fun, check out the full draw and the daily schedule.
⛳
🎾
🏀
Lewis Wins Ladies Scottish Open, Andreescu Pulls Out of U.S. Open, The GIST Predicts a Western Conference Team to Win WNBA Championships
August 17, 2020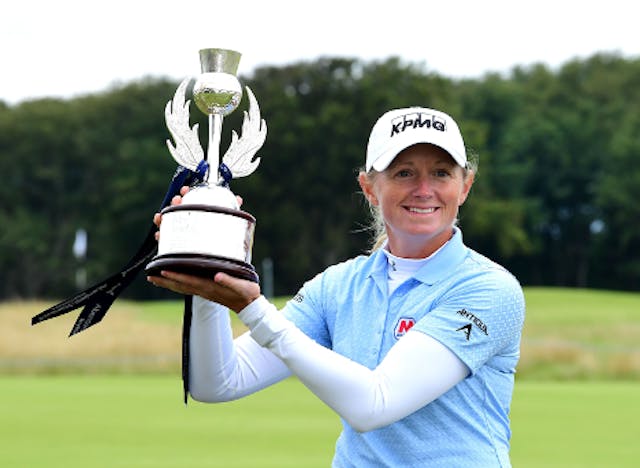 STACY LEWIS/TWITTER
LPGA: Yesterday's Ladies Scottish Open was decided by a four-way playoff (on brand for this overtime obsessed August) that saw new mom Stacy Lewis win her first LPGA tournament since giving birth to her daughter, Chesnee, in 2018. What a badass momma.
Tennis: Another player dropped out of the U.S. Open, and this one really broke our hearts. Last year's winner, Bianca Andreescu, has pulled out of the Grand Slam, which starts August 31st, meaning that neither of the 2019 champs will be there to defend their title this year. Classic 2020.
Last year's runner-up, the GOAT Serena Williams, is still in contention though, and we're desperately hoping it stays that way. She'll be looking for some sort of redemption after a super unexpected loss to world No. 116 Shelby Rogers in the Top Seed Open's quarter-final on Friday. Shake off the rust, queen!
WNBA: We're coming up to the midway point of the WNBA season (yes, already!) so we'd like to make a bold prediction right now: a Western Conference team will win the WNBA Championship.
You want proof? Of the six teams in the West, five have winning records, and the top four, led by the Seattle Storm, are also the top four teams in the league. The Storm are probably the top contenders, having lost just one game in 11, and also have the legendary Sue Bird leading them.

By contrast, only one of six Eastern Conference teams, the Chicago Sky — currently ranked 5th overall — have a winning record (7-4). Looks like the West Coast really is the best coast.
🎾
🏀
Serena and Venus Williams to Compete Today while NBA Play in Tournament Begins
August 13, 2020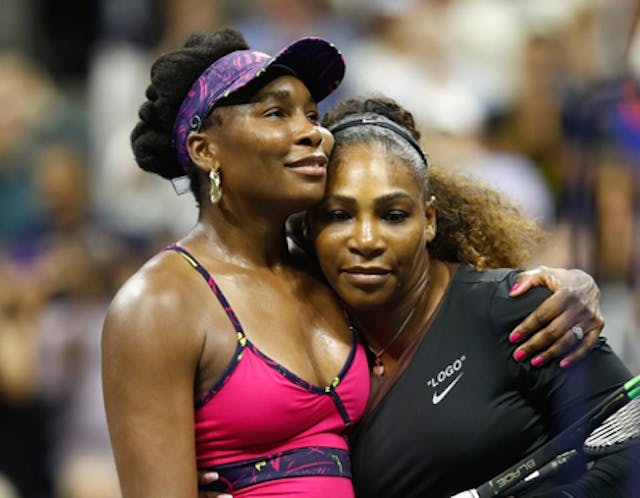 JULIAN FINNEY/GETTY IMAGES
Tennis: Is there anything more fun and super competitive than sister versus sister? Our tennis fangirling will be at an all-time high today when sisters Serena and Venus Williams play each other for the 31st time in their pro careers in the Top Seed Open's Round of 16.
Venus, the older sister, has won 49 career singles titles to Serena's 73, and together they've won 22 doubles titles. Head-to-head, Serena has the advantage, though the record isn't as skewed as you'd think: Serena leads 18-12 in their 30 previous meetings. No. 31 is anyone's guess.
NBA: For the first time ever, there will be a play-in tournament to decide the final playoff spot in the Western Conference, but who will be playing has yet to be decided. Spicy. It's come down to four teams (who are all playing today): currently, the Portland Trail Blazers are the team to beat in the No. 8 spot. The Memphis Grizzlies and Phoenix Suns are both a win behind, and the San Antonio Spurs are praying for a miracle from 11th place.
Portland will face the Brooklyn Nets, the Grizzlies will play the top team in the East, the Milwaukee Bucks, and the undefeated-in-the-bubble Suns will have an easier go against the No. 7 Dallas Mavericks. There are a ton of win/lose scenarios that give any of these three teams a chance to make it to the play-in.

Meanwhile, the Spurs will need a win and two of the other three teams to lose today to have a chance at the No. 9 spot. Unlikely, but not impossible. Follow all the fun here.
🎾

13 Grand Slam Winners to Compete at U.S. Open, Nadal and Federer Sit Out

August 06, 2020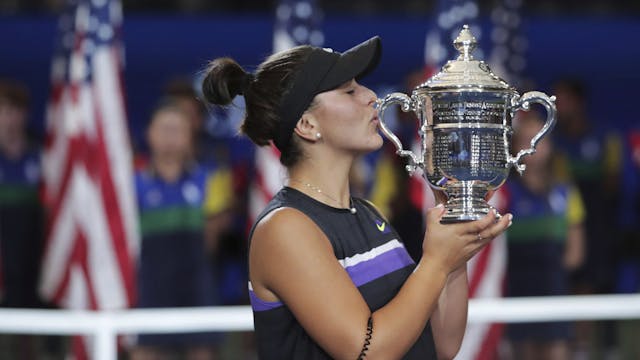 Charles Krupa/AP
The GIST: When the U.S. Open begins on August 31st (with a smaller paycheck than normal), only one of last year's champs will be there to defend their title: Bianca Andreescu is in, Rafael Nadal is out.
But why?: On Tuesday, World No. 2 Nadal announced that he would not try to repeat his 2019 U.S. Open win due to his reluctance to travel during the pandemic. Nadal thanked organizers for their efforts but has decided to join his bestie Roger Federer — who is recovering from knee surgery — as at-home spectators this year.
Nadal has been a strong voice against tennis' rush to return to play, so his opt-out isn't shocking. What is shocking is that this will be the first time since 1999 that the U.S. Open will not feature Nadal or Federer. Is this the end of an era?
Similar to Nadal, top-ranked Ashleigh Barty has also opted out of the Grand Slam, with the Aussie citing travel concerns as her reason. Fair.
So who is playing?: Andreescu, who last year became the first Canadian to ever win a Grand Slam, will be back to defend her title (and we're hoping she brings her mom and dog, too). Last year's runner up is confirmed to play, too: Serena "The GOAT" Williams, who's looking for her record-breaking 24th Grand Slam title.
The women's side will feature 13 Grand Slam winners, including this year's Australian Open champ Sofia Kenin and World No. 2 Simona Halep. On the men's side, World No. 1 Novak Djokovic (pronounced JOKE-OH-VITCH) is hoping for an easy run without his two greatest rivals in the field.
🤸
🎾
🏈
🏆
Australian Gymnastics Addresses Abuse in the Sport, Halep Opts Out of Palermo Open, Tyson to Return the the Ring In Exhibition Match
July 27, 2020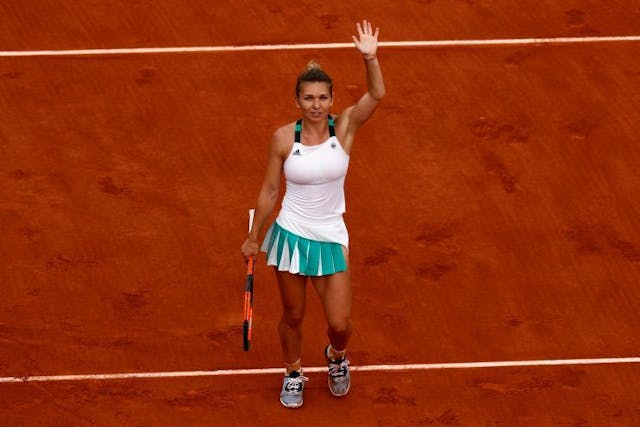 GETTY IMAGES
Gymnastics: Following the lead of their British and American counterparts, several Australian gymnasts recently publicized their personal accounts of abuse and harassment during their time with Gymnastics Australia.
Former gymnast and Commonwealth Games gold medalist Chloe Gilliland released a series of Facebook messages describing some of the abuse she faced and revealing that it led to bulimia, anxiety and suicidal ideations. Horrible.

In response, Gymnastics Australia CEO Kitty Chiller released an open letter, saying the organization applauds its athletes for speaking out and acknowledging that it has plenty of work to do. Damn right.
Tennis: World No. 2 Simona Halep is caught in a sticky situation. The 2019 Wimbledon champ was supposed to headline the Palermo Open, the first WTA International series tournament scheduled since the pandemic began, but pulled out after Italy's health ministry announced a mandatory 14-day quarantine for anyone entering the country from Romania (where Halep lives).
The Open's organizers are v. upset, arguing Halep could skip the mandatory quarantine as a pro athlete. But citing "the recent rise in COVID-19 cases in Romania and [her] anxieties around international air travel at this time," Halep withdrew anyway. We were excited to see her play, but we're much happier to see her stay healthy. Safety first!
Boxing: In this week's "but why though?" news, Mike Tyson is getting back in the ring. The former heavyweight world champion, who just turned 54, will take on another former world champ, 51-year-old Roy Jones Jr., in an exhibition match on September 12th.
Tyson, who's best known for his appearance in The Hangover films and for biting a part of Evander Holyfield's ear off during a 1997 fight (yes, that actually happened), hasn't boxed professionally in 15 years, but is still favored to win. TBH, we're not really sure what to make of this. Just protect your ears, Roy.
NFL: In our continuing quest to "look for the helpers," we've found our first opt-out of the upcoming NFL season. Kansas City Chiefs guard Laurent Duvernay-Tardif, who last year became the first M.D. to ever win a Super Bowl, has decided to forgo the 2020 season so he can continue helping those in need. Good guys do exist!