The GIST: Amidst the sh!tshow that is the 2021 NWSL season, another jaw-dropping report was released yesterday that's rocking the soccer world to its core.
October 01, 2021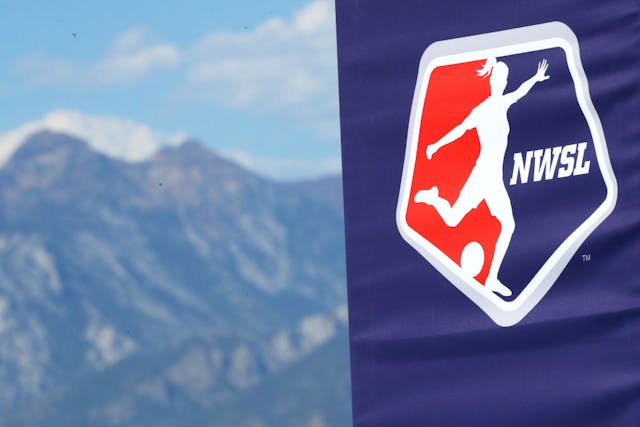 SOURCE: MADDIE MEYER/GETTY IMAGES
*Content warning: the following contains discussion of sexual harassment.
The latest: In , former pro players Sinead Farrelly and Mana Shim exposed the sexual coercion and harassment they faced under their former Portland Thorns coach Paul Riley between 2011 and 2015, when Farrelly and Shim were in their early 20s.
Farrelly and Shim detailed the toxic culture Riley enabled, including alcohol-fueled harassment, and Shim shared that her complaint against Riley (which then-teammate Alex Morgan helped to file) went undealt with by Thorns management.
The response: Players from around the NWSL and the NWSL Players Association, including Megan Rapinoe and current Thorns stars Becky Sauerbrunn and Christine Sinclair (who played under Riley with the Thorns), came out in support of Farrelly and Shim.
also released a statement, but Alex Morgan wasn't having it. After for Farrelly and Shim, Morgan later tweeted her to prove the league has long known about Riley's behavior and have done nothing about it.
For what it's worth, Riley, who has been an active head coach in the NWSL since its inception in 2013, was fired from his position with the North Carolina Courage yesterday afternoon. Get gone.
The context: This bombshell is just one of in a messy NWSL season. A league-issued investigation following the "stepping down" of abusive head coach Richie Burke in August revealed the Washington Spirit are also dealing with a similarly toxic environment.
The perspective: As much as the NWSL is a women's league, these stories demonstrate how toxic masculinity and misogyny is pervasive throughout its leadership. It has to change.