The GIST: The maple leaf was well represented at the All England Club during Wimbledon's men's quarter-finals.
July 08, 2021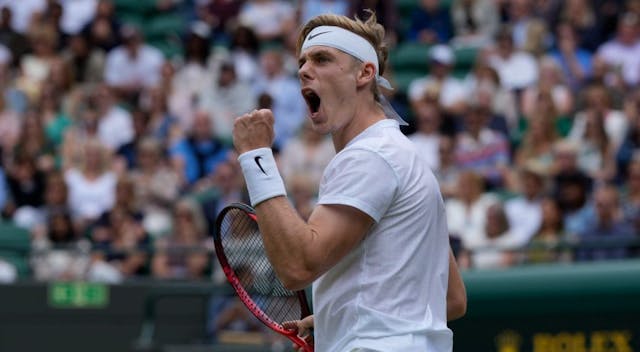 Source: Ash Barty/Twitter
Men's singles: For the first time ever, more than one Canadian played in the quarter-finals at a Grand Slam event, with world No. 12 Denis Shapovalov and No. 19 Felix Auger-Alliassime both taking to the grass.
"El Shapo" was up first, winning a against Russian Karen Khachanov and setting himself up for his first-ever Grand Slam semifinal. It'll be a tough one: he'll face world No. 1 Novak Djokovic tomorrow.
Women's singles: No Canadians on the women's side, but still oh-so-exciting. Starting today at 8:30 a.m. ET (quick, turn on your TV now), world No. 1 Ash Barty, who's on the hunt for her first Wimbledon title and second Grand Slam, is facing 2018 Wimbledon champ Angelique Kerber.
When that's over, former world No. 1 Karolína Plíšková (pronounced PLISH-koh-vah) faces two-time doubles Grand Slam champ Aryna Sabalenka, as they both play for their first singles major title. The winners of each match will move on to Saturday's final.