CanMNT will need to make major strides before they take the pitch for the World Cup
September 28, 2022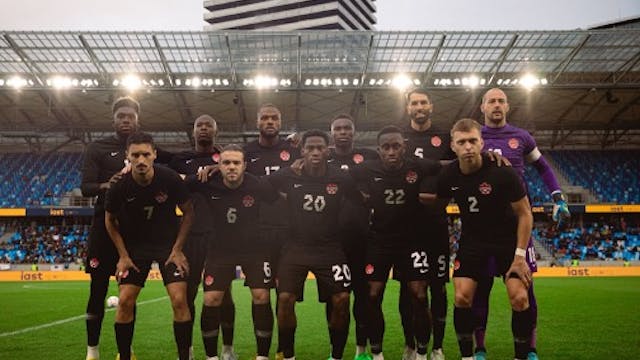 SOURCE: CANADA SOCCER/TWITTER
The GIST: Let's hope the CanMNT took notes during yesterday's 2–0 schooling at the hands of Uruguay. With the World Cup looming (Nov. 20th — mark your cal), the red and white will need to make major strides before they take the pitch in Qatar.
Yesterday's game: Being shut out is never a good thing, but don't let the scoreline fool you. After surrendering a stunning goal in the sixth minute, Canada regrouped and managed to create multiple offensive chances of their own against the vastly superior 13th-ranked squad.
Forward Jonathan David had the best of those chances with this solid second-half strike, but CanMNT ultimately failed to convert.
Roster implications: With less than 50 days until final World Cup rosters are due, coach John Herdman has some lineup finessing in his future. The defensive pairing of Alistair Johnston and Kamal Miller seems set in stone, but the center back position remains a question mark as the team looks to limit their turnovers.
Off the pitch: While the coaching staff handles the on-field puzzle, the team's pay dispute with Canada Soccer is still unsolved.
After a month of silence, the governing body did extend a new contract last week, but lingering issues may not be resolved until after the tourney. Cue the Jeopardy music.