April 06, 2020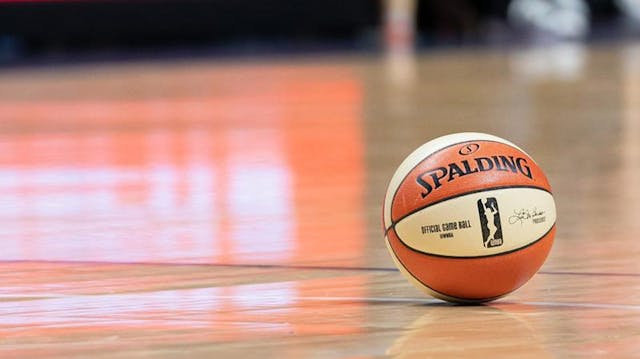 SOURCE: NESN/TWITTER
The GIST: And so it continues. With no real end in sight to the COVID-19 pandemic (sorry to be downers about it!), the sports world is faced with ongoing postponements and more cancelations. On the bright side, it's also brought on a new opportunity for creativity.
What's postponed now?: A few things. WNBA training camps were set to start on April 26th, but with new social distancing guidelines imposed until at least April 30th, they've suspended those and delayed the original May 15th season tip-off indefinitely.
The NWSL has also put a hold on team training until at least May 5th, with no word on when the season will begin (it was originally slated for April 18th), and the LPGA's US Open has been moved from June to December. Honestly, worth the wait.
And cancelations?: The Belgian Pro League will become the first European soccer league to completely cancel the remainder of their season. The board of directors made the decision to skip all remaining regular season games and the playoffs, and will name Club Bruges the champion based on their regular season performance.
With most European soccer leagues and the NBA and NHL approaching what would have been the postseason, we're thinking we'll probably see more of this. Bummer.
And what's this about creativity?: With almost all leagues (we're side-eyeing you, Belarus) around the world respecting social distancing rules, the sports world is getting creative with fan engagement. The NBA is currently working with ESPN on a televised game of HORSE (you know, the classic playground game) that would include some of the top players from the league. No word on who's in, but we're pretty pumped for this...if it actually happens.
But, how?!: Through technology. And a lot of other leagues are relying heavily on it right now, too. The NFL is preparing for a completely virtual 2020 Draft, from April 23rd to 25th. Meanwhile, the NBA 2K Player Tournament, which features the NBA's top talent playing the video game NBA 2K20 against each other, is underway, and NASCAR and Formula 1 are regularly broadcasting virtual races featuring current and past drivers. Kids and their technology.
So fun! Any more good news?: Sure thing! In an Instagram post with his wife, model Kate Upton, Houston Astros star pitcher Justin Verlander announced they'll be donating his weekly paycheck to COVID-19 relief.
And with the 2020 Summer Olympics pushed back a year, the governor of Tokyo, Yuriko Koike, is looking to repurpose the Athletes Village. The 24-building complex is still under construction, but the Japanese government is considering using the hotel-style rooms as self-isolation rooms and hospital wards for COVID-19 patients. You love to see it.