NWSL Challenge Cup, CANWNT, Rachael Blackmore, Toronto Raptors
April 12, 2021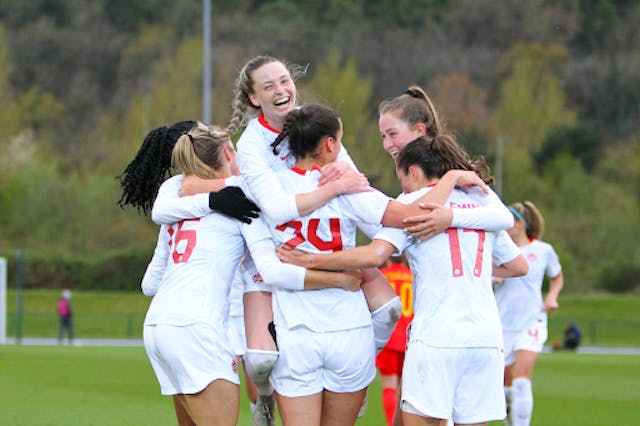 Source: Canada Soccer/Twitter
⚽️Soccer: The NWSL Challenge Cup kicked off over the weekend, but most of our Canadian stars missed the debut in the name of national play overseas. The CanWNT played a friendly match against Wales on Friday, , and tomorrow in a warm-up for the Olympics.
🏇Horse racing: Another gender barrier hurdled! On Saturday, Rachael Blackmore became the 20th female jockey to participate in, and (!!!), the Grand National horse race in England, the premier steeplechase (think Kentucky Derby, but with jumps) in Europe. Jolly good!
🏀Basketball: The Toronto Raptors are in a weird spot. After a miserable March, things — despite last night's loss to the NY Knicks — are slowly improving for the Raps, currently sitting in 11th place in the Eastern Conference.
That means a few games in either direction will be the difference between a playoff spot or high draft pick. They have to figure their sh!t out.