The GIST: Sorry, Toronto Maple Leafs, the Montreal Canadiens are facing their biggest challenge: the Vegas Golden Knights.
June 21, 2021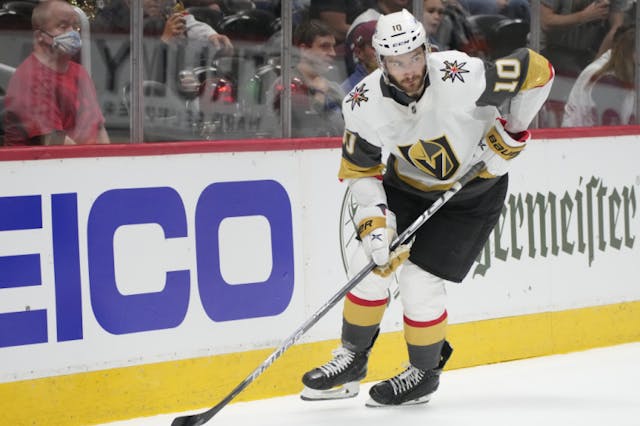 AP PHOTO/DAVID ZALUBOWSKI
The series: The Golden Knights tied the series 2-2 with a 2–1 overtime (OT) win last night, proving that their decision to replace starting goalie Marc-Andre Fleury, after on Friday, with backup Robin Lehner was worth it.
Though Montreal opened the scoring with , it was Vegas who had the last laugh, with Quebec-native Nicolas Roy just 1 minute and 18 seconds into OT. Tough. Game 5's back in Vegas tomorrow at 9 p.m. ET.
The other series: Meanwhile, the reigning Stanley Cup champs, the Tampa Bay Lightning, are facing their own pesky challenge in the New York Islanders. After the Isles won Game 4 on Saturday, the series is tied 2-2 heading into Game 5 tonight at 8 p.m. ET.