The GIST: For the first time in history, our Canadian women's soccer team — led by the GOAT Christine Sinclair — will compete for gold. *cue tears*
August 02, 2021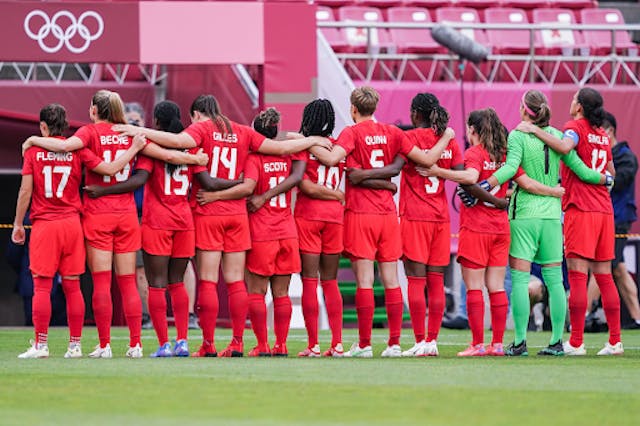 Source: Canada Soccer/Twitter
The rematch: Defense was the name of the game in this rematch of the London 2012 semifinal where Canada lost 4–3 (and went on to take bronze). Though the world No. 1 USWNT piled on the pressure, goalkeeper Steph Labb​​é and Canada's back line stood strong.
Operation colour change: After winning back-to-back Olympic bronze medals, today's W earned CanWNT the opportunity to play for something shinier: gold or silver.
They'll now face Sweden in Thursday's final at a reasonable time — 10 p.m. ET — and regardless of the outcome, Canadian history has been made.