The GIST's Quick Hits - CA (April 1, 2021)
April 01, 2021
Bianca Andreescu is back; Houston Texans quarterback Deshaun Watson now faces 21(!!!) separate lawsuits; Toronto Raptors can be glad March is over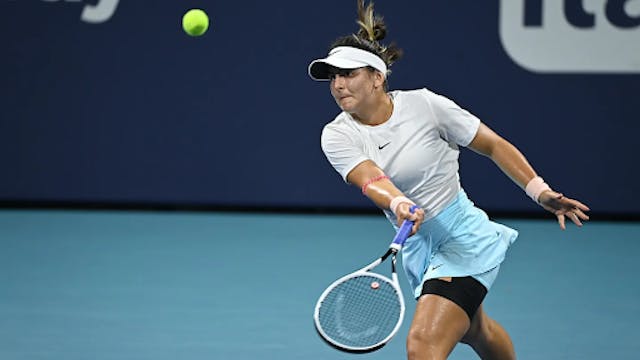 Source: Peter Staples/Miami Open
🎾Tennis: Bianca Andreescu is back. In her strongest showing since returning from a 15-month injury leave in January, the 2019 U.S. Open winner won her quarterfinal match to Sara Sorribes Tormo at the Miami Open last night. World-ranked No. 9 Andreescu will now play No. 25 Maria Sakkari (who just beat No. 2 Naomi Osaka...) in today's semifinal scheduled for 8:30 p.m. ET. C'mon!
🏈NFL: The league has officially agreed to a . Good. Now that that's settled, we have bigger fish to fry: Houston Texans quarterback Deshaun Watson now faces for sexual assault and innappropriate behavior, while 18 women have . Solid chance Deshaun sees zero games this season. Boy bye.
🏀NBA: The Toronto Raptors are the happiest group of people to see April arrive because March was truly miserable. They lost Norman Powell (who wrote a to the entire country), Kyle Lowry is out for a week with hurt feelings a foot infection, and the Raptors won one game...in the entire month. Good riddance, March.