May 07, 2020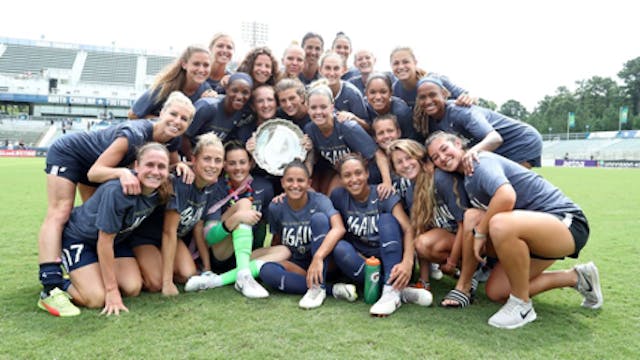 ANDY MEAD/ISIPHOTOS.COM
The GIST: The COVID-19 pandemic has proven what we've already known for a long time: women are damn good world leaders. Now the National Women's Soccer League (NWSL) is looking to prove that point in the sports world, too.
Awesome! How?: By making the NWSL the first North American league to safely start up again since the whole world basically stopped back in March. The 2020 NWSL season was supposed to start on April 18th before being pushed back indefinitely. But yesterday, the league began the first phase of its "Return to Play Phased Protocol," allowing players to take part in voluntary, individual workouts in team practice facilities.
The league is still holding off on team practices, but plans to start training camps on May 16th. If all goes well, we could see games start back up (without fans in the stands, of course) by the last week of June. Thank goodness.
So great. Why aren't all the leagues doing this?: While other major leagues are mostly made up of 20-plus teams, field international players and hold games across the US-Canada border, the NWSL has only nine teams with mostly American rosters, all located in the US, making it a good starting point to get the sports world turning again.
And because we're all about silver linings, we can't help but think of what a great opportunity this could be for women's sports. With other pro leagues in North America still working on contingency plans, the NWSL has the chance to fill the gaping hole in sports networks' broadcast schedules and sports fans' hearts. We're so here for this.