The GIST: The Chicago Sky are moving on to the WNBA Finals...but who will join them?
October 08, 2021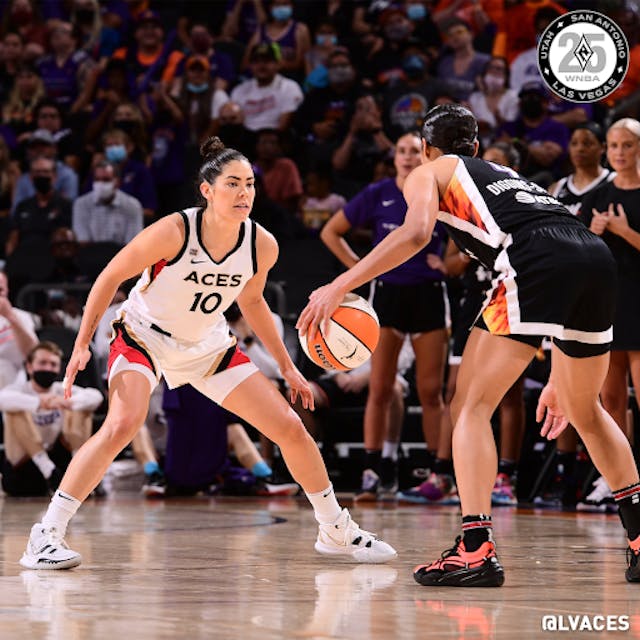 Source: Photo by Lindsey Wasson/Getty Images
Game 5: Tonight's matchup between the Las Vegas Aces and the Phoenix Mercury is for all the marbles. The No. 5 Mercury led the series 2-1 going into Game 4, but the No. 2 Aces showed total dominance, winning 93–76. Guard Chelsea Gray had 22 points as one of four Aces players who scored double digits.
Given the back-and-forth nature of this series, tonight's game is impossible to predict, but there is one key factor missing: starting Mercury guard Kia Nurse after suffering a knee injury in Game 4.
Watch this one on TSN4 at 9 p.m. ET. Not not stressing.
Watch this one on ESPN2 at 9 p.m. ET. Not not stressing.
The Finals: With the No. 6 Sky as the lowest ranked team still in the postseason, whoever wins tonight will host the first two games of the Finals, set to begin Sunday at 3 p.m. ET.
Game 2 is scheduled for October 13th, and the rest of the best-of-five series will happen every other day after that. Yes, your calendar is booked.