The GIST: Before we get into the drama of men's sports again, it's time to talk about this weekend's main event: the NWSL Challenge Cup final.
May 06, 2021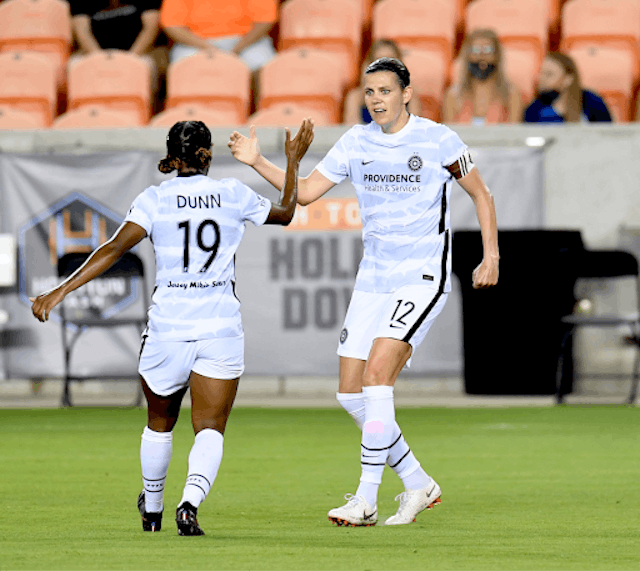 Source: Portland Thorns FC
The game: It all comes down to this. After four weeks of play, the Portland Thorns will host NJ/NY Gotham FC on Saturday at 1 p.m. ET in the second iteration of the Cup. And thanks to loosening COVID-19 restrictions in Oregon, the stadium will host around 3,800 fans, giving the Thorns an extra home-field advantage boost.
The teams: Both teams enter the Cup final undefeated, with the Thorns notching three wins and a draw (aka tie) in the group qualifying stage and Gotham FC winning two and drawing two. That said, the Thorns are the stronger team. After all, they are captained by the GOAT herself, Christine Sinclair.
The Canadian legend definitely gives Portland the upper hand, alongside USWNT star Lindsey Horan, but Sinclair will have to face her CanWNT teammate — rising star Évelyne Viens who already notched a goal for Gotham in the group stage.
The off-field dynamics: In other NWSL news, 15-year-old Olivia Moultrie against the league to let her sign a contract. Moultrie, , trains with the Thorns, but NWSL rules state players cannot sign contracts until they're 18 (a rule that in MLS, BTW). Any chance they can get this sorted by game time Saturday?