We're doing a deep dive into maternity leave and motherhood in sports. Grab a mimosa momosa (or your beverage of choice) and let's get to it.
June 17, 2021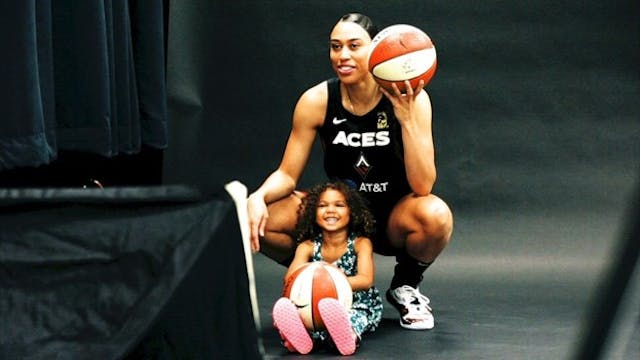 Quote of the Day:
"I'm like, 'Wow, there's a lot of hats.' It's the former WNBA [player], it's the Black woman, it's the mom. But it's a privilege for me. You can be great at all these things. You can be someone representing, and doing it with class, and professionalism, and doing well at your job. You can be a mom; you don't have to stop coaching."
— Arizona women's basketball coach Adia Barnes, who led her Wildcats to the NCAA title game six months after giving birth to her daughter Capri...and graciously handled () sh!t along the way. Can you say super mom?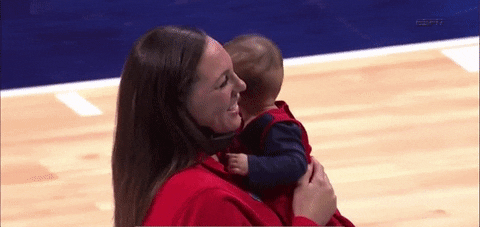 Queen of the court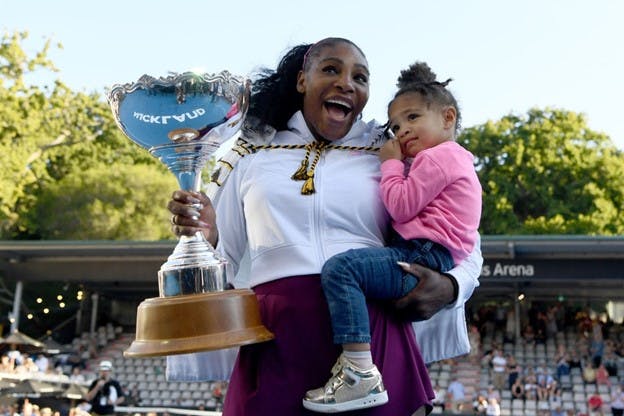 When it comes to moms changing the game, we have to start with tennis legend Serena Williams. After winning the 2017 Australian Open while eight weeks pregnant (imagine?), Serena faced life-threatening health complications soon after the birth of her daughter in September 2017.
Serena, who has a history of blood clots, her emergency C-section delivery and subsequent postpartum depression just months later.
Williams also led the way on the court. Prior to taking mat leave in April 2017, she was ranked No. 1 in the world. But upon returning to competition in February 2018, the Women's Tennis Association (WTA) ranked Williams No. 453. Sorry, WTF?
Along with the rankings rule change, the WTA also made dress code-related policy changes in 2019. After Williams received backlash for wearing her during the 2018 French Open (to help with her blood clots), the WTA updated their policy, lifting their backwards restrictions on what players wear. .
Racing toward change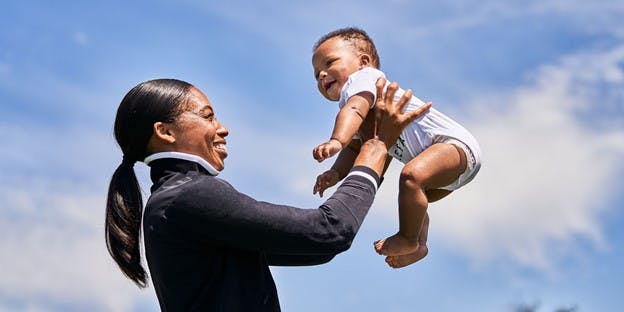 Back in 2018, six-time Olympic track & field gold medalist Allyson Felix was negotiating a new contract with Nike when she announced her pregnancy. And when Felix asked for pay protection surrounding maternity leave, Nike declined, instead planning to reduce her salary by 70%. Once again, WTF?
And once Felix was done with Nike, she in May 2019 on the maternal mortality crisis. Felix also discussed with her daughter Camryn via emergency C-section.
Progress to praise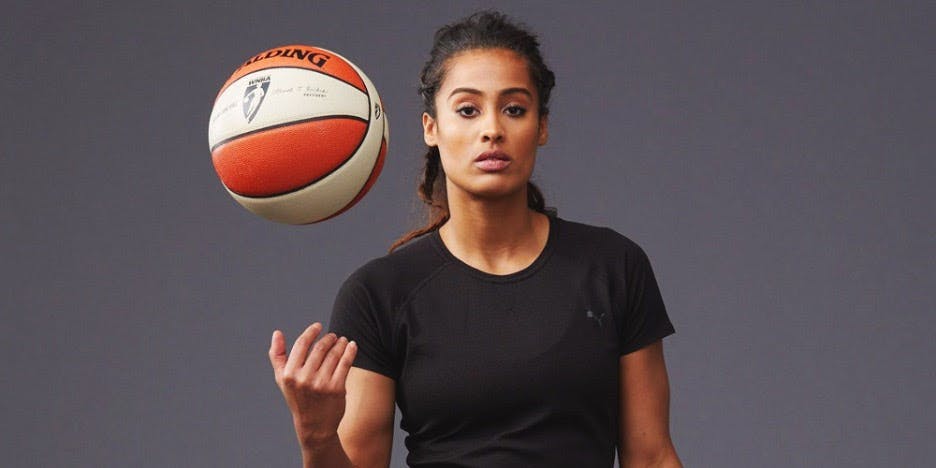 Even with Williams and Felix leading the way, the fight for sufficient maternity leave policies in sports is ongoing. We've already covered the WTA's progress, so now it's time to talk about how mat leave policies have changed (or haven't...) across the other major women's organizations. First, the good:
WNBA: The W leads the way (of course) when it comes to maternity leave, but even their progress is only recent. Storytime: In 2018, WNBA star Skylar Diggins-Smith played while pregnant and "." And Diggins-Smith didn't just play, she averaged 17.9 points per game for the Dallas Wings and was named an All-Star. What can't moms do?
Part of the reason Diggins-Smith kept her pregnancy a secret is that under the WNBA's old collective bargaining agreement (CBA), players were only guaranteed half of their (already small) salary if they took mat leave.
LPGA: Prior to 2019, any player who left the tour for maternity leave was restricted to play only 10 events during their leave year. But, because women can make their own decisions (what a concept!), players are now allowed to compete in an unlimited number of tourneys.
NCAA: In 2001, former Sacred Heart basketball player Tara Brady had her scholarship revoked after informing the school of her pregnancy. The heck? Brady's case went to the U.S. federal court, where lawyers argued that her pregnancy should have been protected under .
Looking for change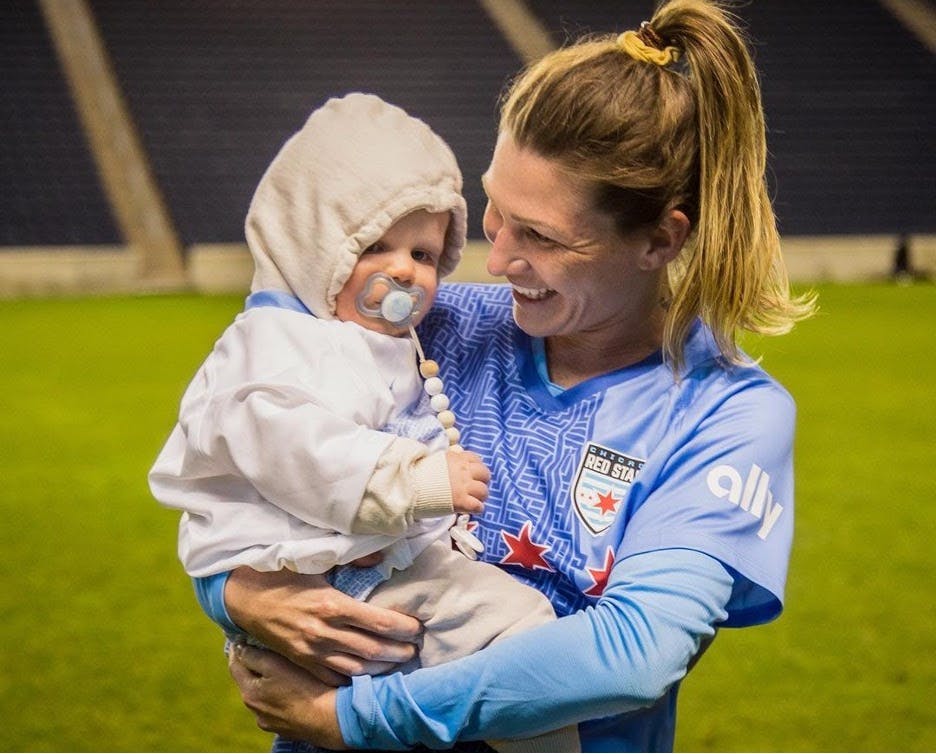 We know progress can take time, but what better time than the present? Here are the organizations that still have some work to do when it comes to mat leave policies and supporting moms in their sports. Change would be the perfect Mother's Day gift.
NCAA: Player progress aside, the NCAA has to do better at supporting coaches who are parents. We already know the NCAA , but this goes beyond weights. Under the tournament's COVID-19 guidelines, teams were only granted a 34-person travel party and despite young kids not needing a plane ticket to travel, they did count against group.
That means coaches were between bringing their kids into the bubble or bringing along a trainer or coach who had been with the team all season. Ugh.
NWSL: The NWSL doesn't have a CBA, so maternity leave is handled on a case-by-case basis. Chicago Red Stars defender Arin Wright recently returned to the league after giving birth to her son in April 2020, and is on the NWSL's lack of support. And finally, for the league's first-ever CBA are underway.
NWHL: When the U.S. women's hockey team boycotted the International Ice Hockey Federation () world championships in 2017 to protest unequal pay and treatment, maternity leave and child care were on their . And while a deal was reached in that situation, it's not clear their fight impacted how things operate over in the NWHL.
The future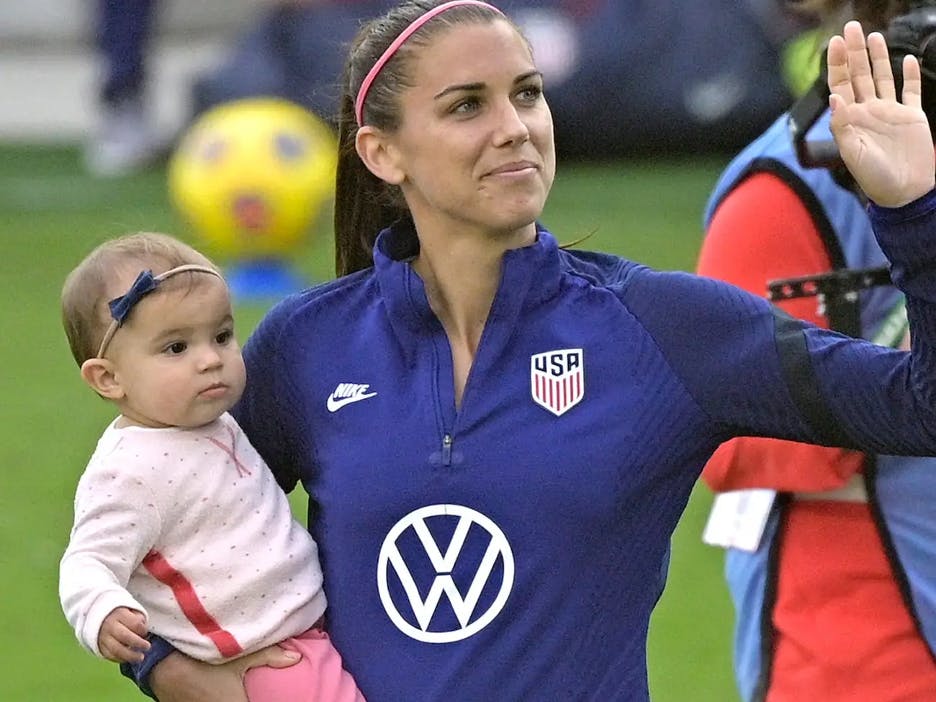 As we know, there's still a long way to go to achieve gender equity in sports, and motherhood and maternity leave must be considered in this fight. Athletes should not feel like they need to put their career "on hold" to become a mother, nor be punished for choosing to become a parent.
In the words of sports journalist Holly Rowe, "" including athlete mothers. And let's make sure their leagues, sponsors and fans support them along the way.