The GIST: The Toronto Blue Jays didn't make the MLB postseason, and we're not gonna lie: this one hurts.
October 04, 2021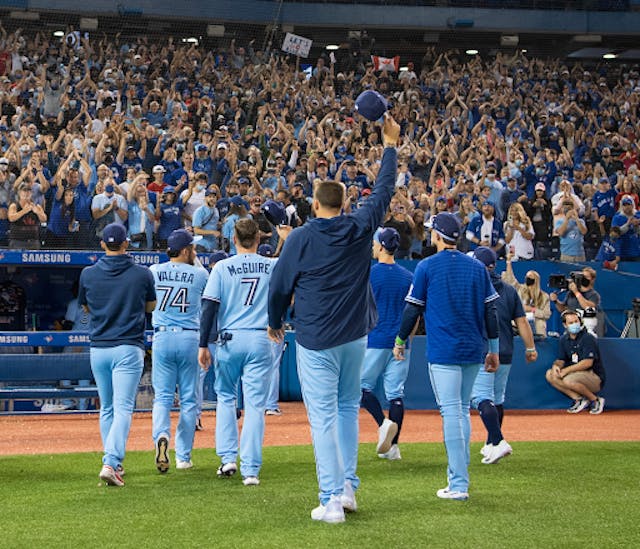 Source: Toronto Blue Jays/Twitter
What happened: Four teams — the Jays, NY Yankees, Boston Red Sox and Seattle Mariners — were fighting for two Wild Card spots heading into yesterday's final day of the regular season, and the MLB kindly scheduled all four to play at 3 p.m. ET for maximum excitement.
The Jays did what they needed to do, winning 12–4 over the Baltimore Orioles, in which George Springer recorded a grand slam and Vladimir Guerrero Jr. hit his 48th home run of the season.
Unfortunately, the Yankees and Red Sox also did what they needed to do — both teams won their games and, consequently, the Wild Card berths. Pain.
What's next: The Yankees and Red Sox will renew their age-old rivalry in the American League single-elimination Wild Card game tomorrow at 8 p.m. ET, while the National League's St. Louis Cardinals and LA Dodgers dance Wednesday at 8 p.m. ET.
And to help you prepare for the month-long MLB postseason, look out for a special edition newsletter from us tomorrow.