Sweet Sixteen action begins on Saturday
March 25, 2021
The GIST: After seven straight days of college hoops madness, we'll have two days to restock our snacks and fluff the couch cushions before Sweet Sixteen action begins on Saturday. Getcha popcorn ready.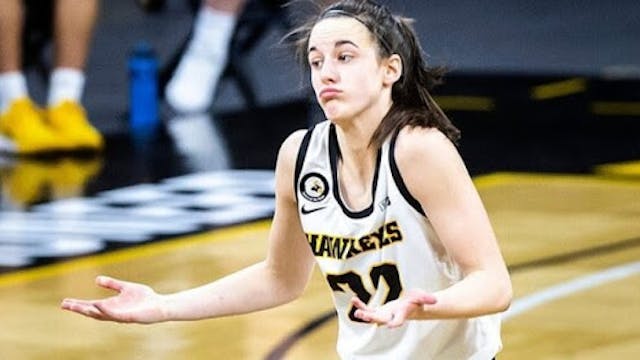 Source: Joseph Cress/Iowa City Press-Citizen via Imagn Content Services, LLC
Women's: There were some , but all four No. 1 and No. 2 advanced to the Sweet Sixteen, including defending champs No. 2 Baylor. Notably, No. 1 UConn advanced to their 27th (!!!) consecutive Round of 16 and gave us all we've been waiting for.
Speaking of UConn, in the tourney's must-see matchup thus far, freshman Paige Bueckers (pronounced BECKERS) and the Huskies are set to take on freshman (and the nation's leading scorer) Caitlin Clark and No. 5 Iowa at 1 p.m. ET on Saturday.
Men's: The men's tourney has been , with 11 upsets through the first two rounds. If you're looking for an underdog to cheer for and, like us, had your No. 15 seed Oral Roberts after reading their code of conduct policy, we recommend No. 11 Syracuse.
Yes, it feels a bit strange to call Syracuse an underdog, as the Orange are making their 24th Sweet Sixteen appearance, but we'll be on upset alert when they take on No. 2 Houston Saturday at 9:55 p.m. ET.