Naomi Osaka: Investing in mental wellness
May 04, 2022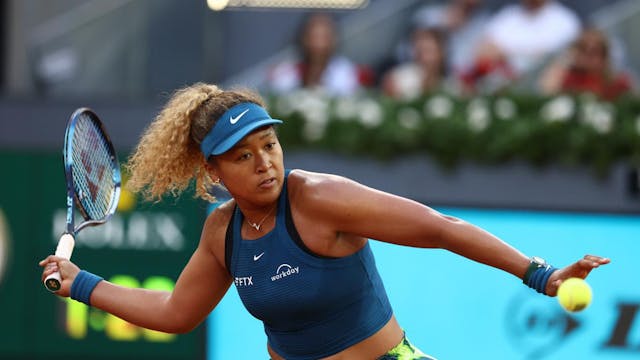 OSCAR J. BARROSO/EUROPA PRESS VIA GETTY IMAGES
The GIST: Tennis star Naomi Osaka is leveling up her mental health advocacy. The four-time Grand Slam champion announced her partnership with mental health and wellness platform Modern Health on Tuesday, just weeks after the company struck a deal with the WTA. All in the tennis family.
The details: After investing late last year and becoming a board meeting observer, Osaka is now Modern Health's chief community health advocate.
Osaka will help build and promote Modern Health's new community program, which aims to empower underrepresented mental health providers and increase access to care. She also developed and narrated the company's new meditation tools.
The partnership perks extend to Osaka's skincare line, KINLÒ — Modern Health's services are now available to all employees.
Zooming out: Athlete-investors aren't new, but Osaka's rising stock in the business world reflects the state of women's sports. Equal prize money in tennis allows stars like Osaka and Serena Williams to top the athlete earnings lists, and also build their off-court portfolios.
Need another reason to partner with female athlete-investors? They frequently fill gaps in the marketplace, based on the unique day-to-day problems they face. For example, the aforementioned KINLÒ's products are designed for melanated skin.