October 06, 2021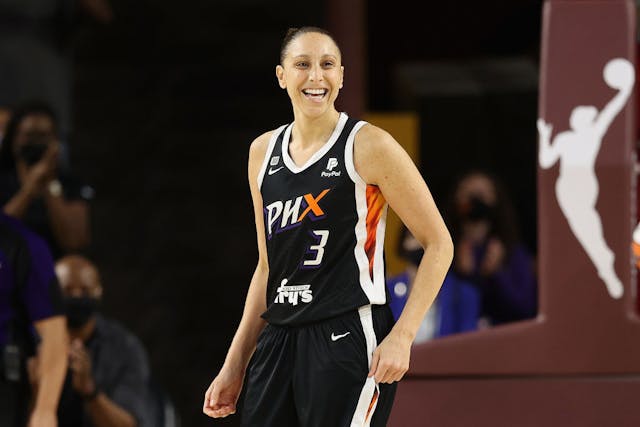 Source: NASCAR on NBC/Twitter
No. 1 Connecticut Sun vs. No. 6 Chicago Sky: These teams are way more balanced than the rankings show, with the league-best Sun losing by just three points in a hard-fought Game 3. So don't be fooled: the Sky, who are leading this series 2-1, have all the tools to take tonight's game — and the series — from the Sun.
No. 2 Las Vegas Aces vs. No. 5 Phoenix Mercury: We heard you like underdogs, so here's another. The lower-ranked Mercury are also leading their series 2-1, and will actually get to host tonight's potentially series-ending game in their home arena, the Footprint Center.
The NBA's Phoenix Suns originally had a preseason game scheduled at the same time at their shared home, but they moved their match to earlier in the day to instead lead a double-header. We love to see it.
Off-court: The NY Liberty's Michaela Onyenwere (pronounced own-yen-WEH-ray) was named Rookie of the Year yesterday, as the league announced its full All-Rookie Team. Onyenwere's teammate DiDi Richards, Atlanta Dream's Aari McDonald, the Sky's Dana Evans and No. 1 draft pick Charli Collier of the Dallas Wings rounded out the roster. Stars in the making.