NHL playoffs: First round is a go
May 04, 2022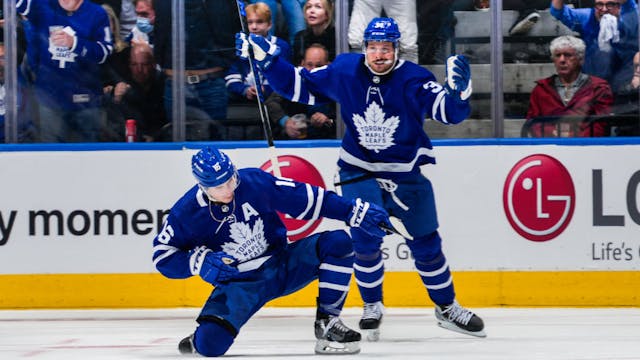 SOURCE: MARK BLINCH/NHLI VIA GETTY IMAGES
The GIST: Spring is here, and with it comes new playoff beginnings. From the sprouting Toronto Maple Leafs to the sputtering Edmonton Oilers, the on-ice stories are anything but cold.
About last night: The Pacific Division champion Calgary Flames scorched the wild card Dallas Stars 1–0 in yesterday's Game 1 duel. In what was a physical match — post Matthew Tkachuk's hit to Dallas' John Klingberg — center Elias Lindholm came in clutch, scoring the game-winning goal just five minutes in. They'll look to repeat their success in Game 2 tomorrow at 10 p.m. ET.
On the docket: Over in the East, the Toronto Maple Leafs are coming off a strong Game 1 barn burner 5–0 win over the defending champion Tampa Bay Lightning. But they'll need to level up their newfound postseason grit to beat Tampa 'tendy Andrei Vasilevskiy, who has unreal bounce-back-ability. Catch the buds in action tonight at 7:30 p.m. ET.
Tonight also marks a critical Game 2 for the Edmonton Oilers, who lost to the LA Kings 4–3 in Monday's Game 1, due to a costly mistake by netminder Mike Smith. Oof. Let's hope the Oilers and regular season points leader Connor McDavid have an ace up their sleeve to trump the Kings at 10 p.m. ET.