Why the Coyotes renounced rights to Mitch Miller
November 02, 2020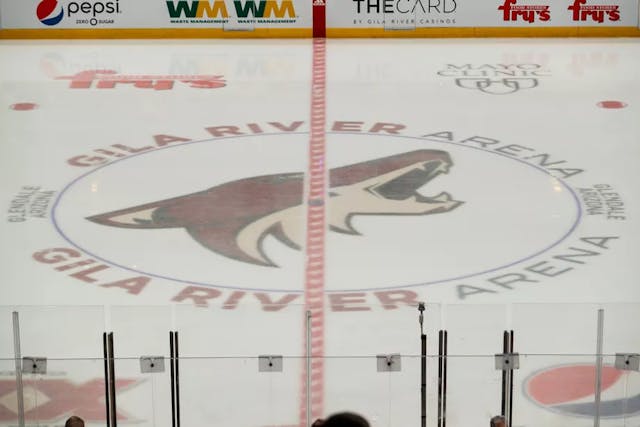 SOURCE: KEVIN ABELE/ICON SPORTSWIRE VIA GETTY IMAGES
The GIST: We normally would be watching a fresh new NHL season right now, but 2020 is still 2020, so we're stuck dealing with offseason, off-ice drama instead. Here's #thegist on the Mitchell Miller and Arizona Coyotes situation.
Tell me about it: Mitch Miller (not to be confused with the Toronto Maple Leafs' Mitch Marner) is an 18-year-old from Ohio, currently playing in his first year at the University of North Dakota. In October, Miller was selected in the NHL Entry Draft by the Arizona Coyotes.
Four years ago, Miller and a friend were charged with assault and violation of the Ohio Safe Schools Act for bullying a Black classmate with developmental disabilities. Their actions are disturbing and disgusting, but for more details, you can read the Arizona Republic investigative report.
Did the NHL know about this?: Yup. Before the Draft, Miller informed all teams of his history, and while some teams took him off their prospect list, the Arizona Coyotes drafted him in the fourth round.
When asked about the pick, the Coyotes CEO said that instead of dismissing Miller, "we felt it was our responsibility to be a part of the solution in a real way — not just saying and doing the right things ourselves but ensuring that others are too."
What happened next?: Turns out the Coyotes didn't have all the heinous details. On Thursday, after further investigation and a ton of public backlash, they went back on their offer to give Miller a "second chance" and instead renounced their rights to him. The University of North Dakota followed suit the next day, cutting him from the hockey team but allowing him to remain a student.
While the Coyotes made the right decision in the end, it's incredibly disappointing that the NHL allowed things to go this far. The league has been under fire recently for its "old school" culture, and this incident proves exactly how much the league has been "listening and learning."