The GIST: Before the Seattle Kraken can take to the ice in October as the NHL's official 32nd team, they'll need some players first. Here's "the gist" on Wednesday's expansion draft.
July 19, 2021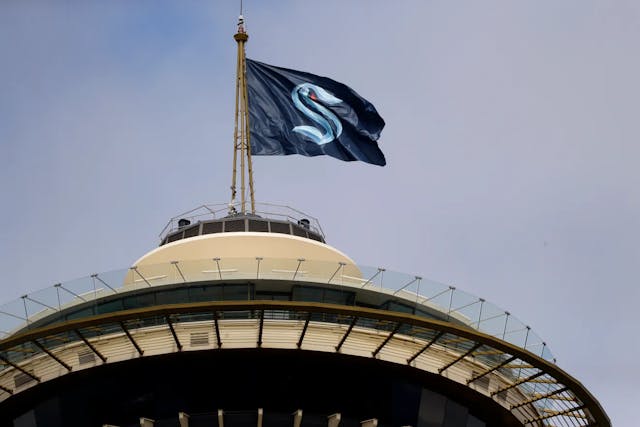 Source: Elaine Thompson/AP
How it works: North American sports leagues use expansion drafts to build new teams' rosters. As the NHL's newest team, the Kraken will select 30 players from other teams. Only the Vegas Golden Knights, the league's most recent expansion team, is exempt.
By 10 a.m. ET yesterday, each team released a : a list of either seven forwards, three defensemen and a goalie, or eight total players (forwards and defensemen) plus a goalie — who are undraftable.
Players who have been in the league for less than two years are safe, too. The rest are available or "exposed." The Kraken will select one player from each team, choosing at least 14 forwards, nine defensemen and three goalies.
Who's up for grabs: Because you can't save 'em all, some big name players are vulnerable. The Colorado Avalanche chose not to protect their captain, Gabriel Landeskog, and with Seattle drafting from Colorado first, he'll likely be their first overall pick.
Montreal Canadiens star goalie Carey Price is exposed too, but since the Kraken will need to honor drafted players' existing contracts, and , there's a good chance he'll get to stay with Montreal.
Other big names include Montreal's Shea Weber, Columbus Blue Jacket Max Domi, St. Louis Blue Vladimir Tarasenko and LA Kings' two-time Stanley Cup–winning goalie Jonathan Quick. The fun starts Wednesday at 8 p.m. ET on ESPN2 and Sportsnet.