The GIST: In anticipation of the upcoming postseason, the NWSL announced on Monday that the NWSL Championship game would be held on Saturday, November 20th...at 9 a.m. local time...on artificial turf. So not okay.
September 08, 2021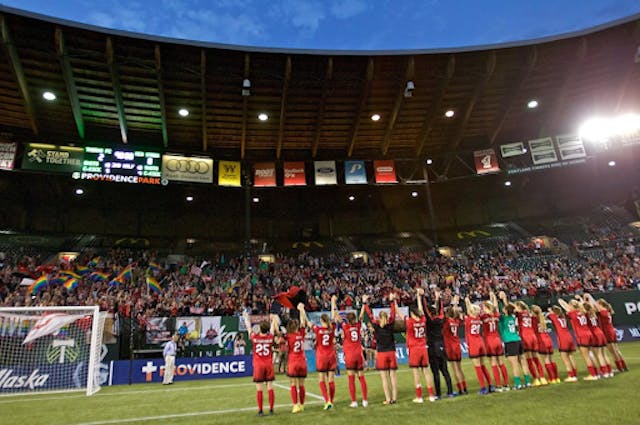 Source: Craig Mitchelldyer
Timing: CBS is the rights holder for the NWSL Championship game. And due to college football coverage, CBS can't air any other sport past 3:30 p.m. ET/12:30 p.m. PT, thus forcing the NWSL to hold their final at breakfast time. If only there were other days in the week...
Turf: And the stadium they'll play in — Providence Park in Portland — is the only turf field in the entire league. Players despise playing on turf as it leads to additional joint stress and injuries, retains excessive heat and creates unnatural ball bounces. Not good.
The big picture: As Olympic gold medalist Janine Beckie , "if you don't know why [this is unacceptable], you're part of the problem."
Can you imagine Tom Brady waking up early to play in the Super Bowl at nine in the morning? Never.