The GIST: Just over a month after he voluntarily entered the NHL/NHLPA player assistance program, Montreal Canadiens goalie Carey Price reunited with his teammates yesterday.
November 10, 2021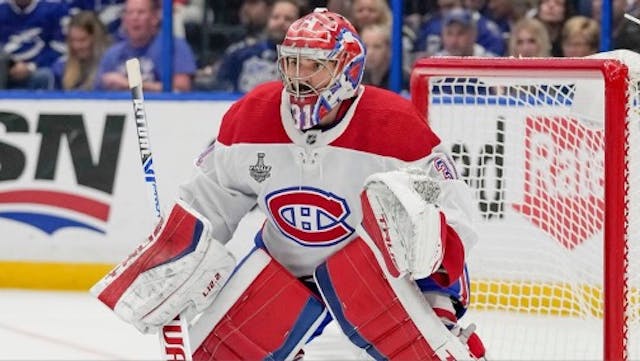 SOURCE: TSN HOCKEY/TWITTER
The background: After having knee surgery in the offseason, on October 7th, Price voluntarily entered the program, which is designed to support NHL players and families with mental health, substance abuse and other matters.
Few details were released at the time, but Price's wife did share a powerful message about the importance of prioritizing mental health.
The latest: Yesterday, Price interacted with his teammates for the first time since entering the program. He also shared a statement on why he entered the program, detailing his struggles with substance use and mental health, and saying, "asking for help when you need it is what we encourage our kids to do. And it was what I needed to do."
It will take some time for the Canadiens' star goalie to return to the ice, but Price's true leadership in sharing his story is perhaps his most impressive display yet.