The GIST: After Thursday's bombshell report on the NWSL's latest sexual harassment allegations and abusive cultural issues — read Friday's newsletter for the backstory — the league took some important steps toward change over the weekend.
October 04, 2021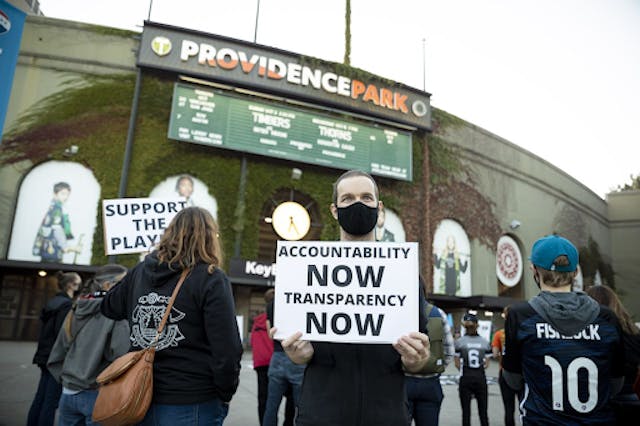 Source: The Oregonian/Twitter
The latest: On Thursday night, the NWSL Players Association (NWSLPA) asked the league to postpone all weekend games to give players time to process the news, which league commissioner Lisa Baird approved and announced Friday afternoon.
In the midst of Friday's chaos, FIFA and U.S. Soccer also announced they would open an investigation into the NWSL's scandal.
Up next: We have a lot of thoughts and feelings. For the full debrief and a deeper dive, listen to tomorrow's episode of our podcast .