Nike: Welcome to the think tank
March 21, 2022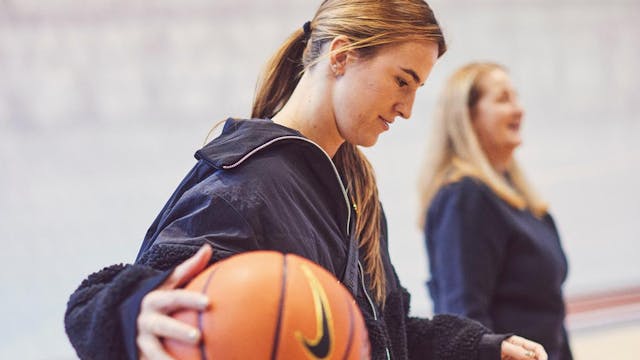 NIKE
The GIST: Nike is learning how to better invest in the future of women's sports by enlisting the experts: female athletes.
The details: In 2021, the company launched the inaugural Nike Athlete Think Tank, a year-long initiative where an all-star team of 13 female athletes (including tennis GOAT Serena Williams and WNBA star Sabrina Ionescu) discussed ways to reduce the societal barriers keeping women and girls out of sports with Nike's senior execs.
The outcome: Following these discussions, Nike decided to offer a $1.3 million grant to programs combating those hurdles. The grant will be split equally among the Think Tank's athletes, who will choose an organization to receive the donation in their name.
And the work isn't done yet. Nike plans to not only continue the Athlete Think Tank, but to expand and include more women athletes in the future.
Zooming out: At every level, female athletes are afforded fewer opportunities than their male counterparts — a 2020 report found 87% of NCAA schools are guilty of providing disproportionately higher athletic opportunities to men. Nike's Athlete Think Tank recognizes that you can't maximize potential if you don't maximize opportunity.
The Athlete Think Tank is also a chance for Nike to correct course. Nike has been criticized for unequal treatment of male and female athletes, including denying women maternity protections. Progress.