The GIST: The all-Canadian North Division has proven to be just as exciting as we'd hoped (hey commish, can we keep it forever?), and thanks to a hyped-up weekend trade, even the off-ice antics are interesting.
January 25, 2021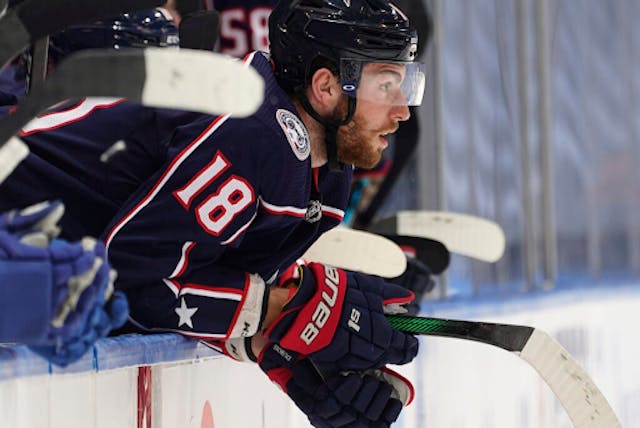 Source: Mark Blinch / NHLI via Getty Images
The trade: Patrik Laine (pronounced LIE-NAY) was a superstar and fan favorite with the Winnipeg Jets since being drafted second overall in 2016. But despite helping the team make the playoffs for the past three seasons, the 22-year-old had yet to graduate to the . Getting restless, he wanted a .
Enter Pierre-Luc Dubois. Similarly unhappy with the Columbus Blue Jackets, Dubois has been , and Columbus head coach John Tortorella was to get rid of him. Hence the swap. Laine's heading to Columbus, leaving big skates in Winnipeg for Dubois to fill.
The rest of the North: Elsewhere, the Toronto Maple Leafs and Montreal Canadiens are duking it out for the . The Leafs have won five of seven games, while the Habs are hanging on to first place without a single regulation loss (though they've lost twice in overtime).
And those standings won't change today, with just one tilt on the NHL schedule tonight: the sixth-placed Vancouver Canucks play the seventh-placed Ottawa Senators at 10 p.m. ET. Past our bedtimes.