WNBA: Draft day
April 11, 2022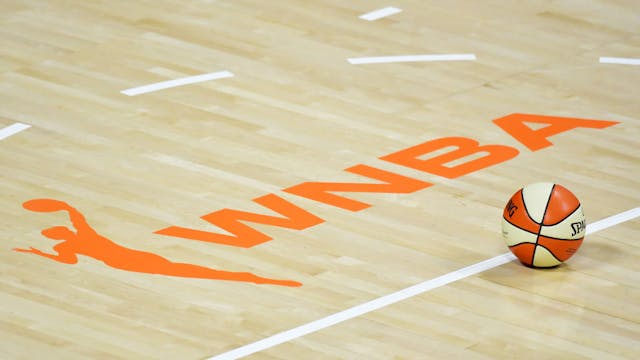 JULIO AGUILAR/GETTY IMAGES
The GIST: It's draft day! Thirty-six players' WNBA dreams will come true when their names are called during tonight's 7 p.m. ET IRL festivities (ESPN, TSN4). Time to roll out the orange carpet.
The lottery: Before getting into tonight's draft, we have to talk about the draft lottery. In December, the four teams that missed the playoffs last year were assigned lottery odds based on their combined records from the 2020 and 2021 seasons (the worse their record, the higher their odds of choosing first).
The Washington Mystics (more on them in a second) won the first pick, followed by the Indiana Fever, Atlanta Dream and LA Sparks (whose pick now belongs to the Fever).
The draft: This evening's draft consists of three rounds, with 12 picks in each round. Barring any trades, the remaining teams then make their picks in reverse order of last year's regular-season standings for the rest of the first round, as well as the second and third rounds. Notably, the defending champ Chicago Sky have no picks this year after multiple trades.
Names to know: Unlike the NBA, there's no "one-and-done" rule in the W, meaning players typically have to finish four years of college in order to be draft eligible. So you won't hear the names of underclassmen March Madness heroes such as South Carolina's Aliyah Boston and UConn's Paige Bueckers tonight. (Don't get us started on this one.)
That said, there's still plenty of starpower. While there's no clear No. 1 pick, Kentucky's Rhyne Howard and Baylor's NaLyssa Smith are the players to watch.
Other key names? NC State's Elissa Cunane, Louisville's Emily Engstler and national champion South Carolina's Destanni Henderson. Hennything's possible, after all.
Zooming out: As the unofficial start of the WNBA season, the draft brings plenty of excitement. But that joy is tempered when you consider that 16 of last year's 36 draftees were waived before the season even began, slightly higher than the average of 13 over the last five years.
With only 144 available roster spots, talented players are often left on the sidelines. Whether it's by increasing roster spots or adding expansion teams (or both!), it's time for the league to grow with the talent pool.