Hockey: Battle on the boards
March 04, 2022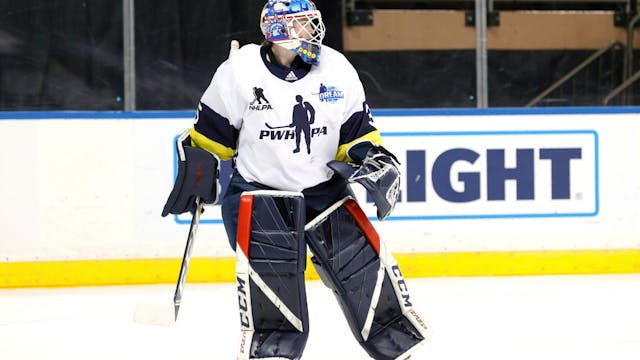 SARAH STIER/GETTY IMAGES
The GIST: After drawing record-setting viewership at the Beijing Olympics, women's hockey could be in for another major win, with news that the Professional Women's Hockey Players Association (PWHPA) is "getting close" to forming a top-tier women's pro league. But this history is icier than meets the eye.
The background: Founded in 2015 by Dani Rylan Kearney, the National Women's Hockey League (NWHL) — which became the Premier Hockey Federation (PHF) in 2021 — was the first league to pay players a salary. The now-defunct Canadian Women's Hockey League (CWHL) had been operational since 2007, but the not-for-profit league didn't pay players until 2017.
Fast forward to 2019, the financially struggling CWHL surprisingly folded, leaving North America's best players (including Marie-Philip Poulin, Kendall Coyne-Schofield and Hilary Knight) with the NWHL as their only option.
But some of the world's best players didn't love that idea and instead took to Twitter to announce they wouldn't play in any league until a sustainable cross-border league (ideally in partnership with the NHL) was formed. Hence, the creation of the PWHPA.
The PHF: Despite adding an expansion team, rebranding and announcing a $25 million investment in the last two years, the former-NWHL, now PHF, hasn't convinced most of the top North American players to leave the PWHPA.
The details: When it comes to the potential PWHPA league, info is scarce. Talks with NHL teams have "intensified," but little else is known, including how the league would operate and how long the season would run.
That said, we're feeling cautiously optimistic about this news. The PWHPA has been burned by the NHL before, but we're ready to get hurt again see where talks go.