WTF Moment: Heiko Vogel
March 18, 2021
The GIST: We're on a roll after the WTF moment we shared on Monday, so here's another soccer-themed one to keep you fired up. As if you needed another reason.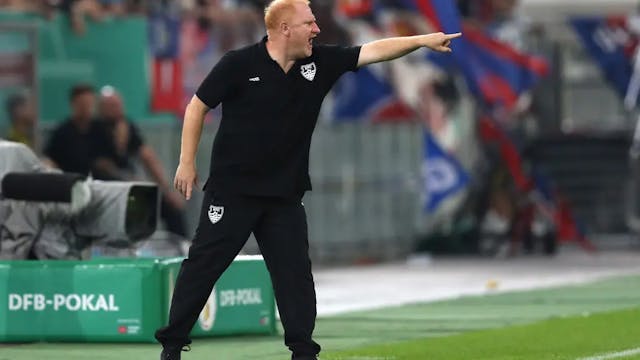 Source: Getty Images
The crime: During a recent match, Heiko Vogel, the head coach of under-23 team, got into a verbal altercation with a referee. Based on the severity of the incident, the Western German Football Association (WDFV) decided Vogel needed to be reprimanded for his unsportsmanlike conduct.
The punishment: Vogel was ordered to pay a fine, banned from a couple of matches, and — here's the 'pièce de résistance' — forced for six sessions. As punishment. We can't even.
This incomprehensible decision by the league was addressed by Nicole Selmer of Frauen im Fussball (Women in Football), who said, "It shows that at whatever level women and girls play football, they are not taken as serious as men and boys." F*** that.
The cinema: And we can't help but be reminded of how life imitates art. Next month, Disney+ is releasing Big Shots, a series that stars Uncle Jesse, er, John Stamos as a temperamental men's college basketball coach who gets fired and is forced to coach a high school girls' team. Can we not?