The GIST: Soccer has a long and internationally appalling history of racism, and this weekend, Canada's golden couple became the latest targets.
December 14, 2020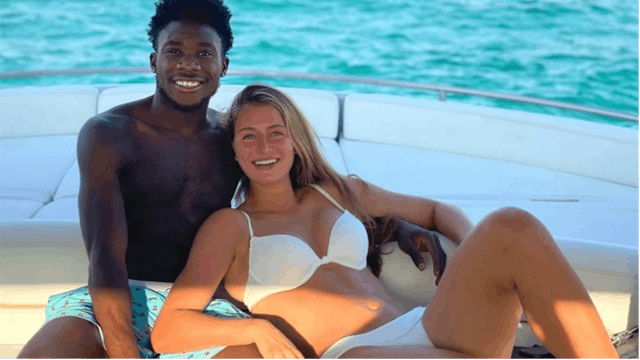 SOURCE: JORDYN HUITEMA/INSTAGRAM
The who: At just nineteen years old, Jordyn Huitema (pronounced HEIGHT-AH-MAH) is one of Team Canada's brightest stars and a top player for French club team Paris Saint-Germain. Back in August, she posted an Instagram (IG) photo (above) of her and her boyfriend, Alphonso Davies, Canada Soccer's Player of the Year and Lou Marsh Trophy winner.
The what: The post has since become a breeding ground for racism. Last week, Huitema used IG stories to share some of the comments and DMs she's received over the past four months, and it started a frenzy, racking up over 15,000 comments. Most of the comments condemn racism, but some condone it. We won't give you any examples, but trust us, they're disgusting.
The response: Huitema and Davies shared photos of each other on IG yesterday in solidarity, and the Canadian soccer community has come out in support of the pair. Canada Soccer released a statement, and women's team head coach Bev Priestman and men's team head coach John Herdman also tweeted their support.
In a year where anti-racism has been at the forefront, this further proves that racism is still raging in the soccer world and beyond. There is still so much work to be done.