NWSL: Up for the challenge
March 18, 2022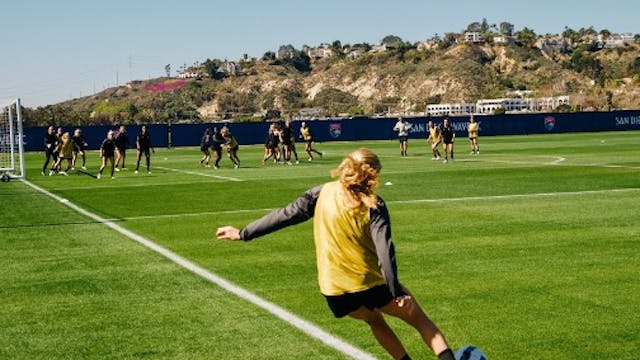 SAN DIEGO WAVE FC/TWITTER
The GIST: Just four months after the Washington Spirit hoisted the 2021 championship trophy, the NWSL is back, baby. The third annual Challenge Cup kicks off tonight at 7:30 p.m. ET.
The setup: Born out of necessity during the pandemic, the Challenge Cup tournament has become a preseason staple, offering squads a chance to jell before the regular season begins.
The league's 12 teams (up from 10 last year, more on that in a minute) have been divided into three groups of four and will play each squad in their division twice.
From there, the top team in each division and the next best overall squad advance to the semis, culminating with the cup final on May 7th. TL;DR: There's a whole lot of exciting soccer coming our way.
The new teams: The highly anticipated tourney also marks the debut of two expansion franchises: Angel City FC — featuring USWNT star Christen Press — and San Diego Wave FC — who boast Alex Morgan and 2022 No. 1 draft pick Naomi Girma. It'll be a California Gurls battle when the clubs square off tomorrow at 9 p.m. ET.
The context: Along with the new squads, the start of this Challenge Cup hopefully signifies the beginning of a fresh chapter in the league's history. In February, players ratified the NWSL's first-ever collective bargaining agreement (CBA), complete with increased pay and mental health protections.
There's also been significant change in the front office. Newly-announced commissioner Jessica Berman will step into her role during the tourney, with her four-year term set to begin on April 20th.
Here's to these changes ushering in a new era of starpower (not scandal) in the NWSL.