NHL conference finals: Avs top Oilers in high-scoring Game 1
June 01, 2022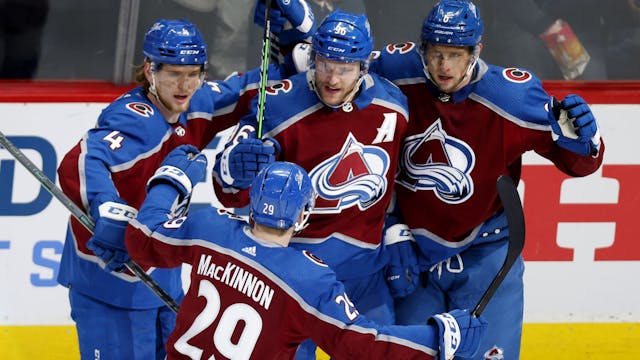 SOURCE: JUSTIN EDMONDS/GETTY IMAGES
The GIST: And then there were four. It may be the halfway point of the NHL postseason, but there's no slowing down for the remaining teams competing for the coveted Stanley Cup. Time to lace up.
Western Conference finals: The Colorado Avalanche came out firing last night, notching an 8–6 high-scoring barn burner of a victory over the Edmonton Oilers thanks to Andrew Cogliano sliding in the game winner. Baby, let the games begin.
To bounce back, the Oilers will need to buckle down on defense in tomorrow's 8 p.m. ET Game 2. Pressure = on.
Eastern Conference finals: Battling for the Eastern title are the Tampa Bay Lightning and NY Rangers. Tampa may be the back-to-back defending champs and boast the talent of goalie Andrei Vasilevskiy, but never trust the extended forecast — Rangers goalie Igor Shesterkin has also been dominant, and the Rangers did win all three regular season matchups.
Will Tampa earn its 11th-straight playoff series win or will goalscorer Chris Kreider and the Rangers make their mark? Catch Game 1 of the best-of-seven series tonight at 8 p.m. ET.