The GIST: While the Stanley Cup playoffs are well underway for the rest of the league, the North Division's first round is just getting started.
May 20, 2021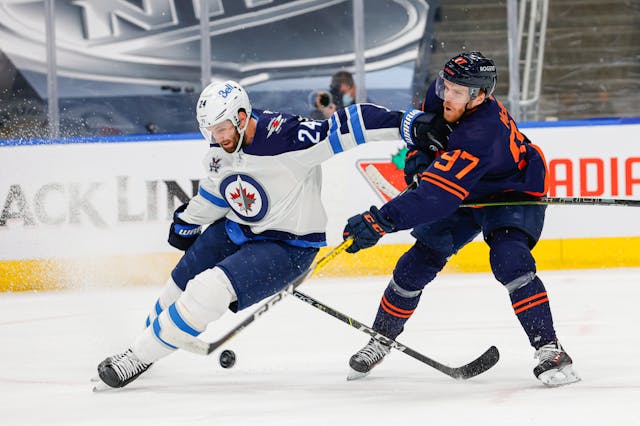 Source: Winnipeg Jets/Twitter
North Division: The Edmonton Oilers and Winnipeg Jets kicked things off last night, and it was not what we expected. A tight match tied until halfway through the third period, the Jets turned on the jets in the last 10 minutes and won Game 1 of the best-of-seven series 4–1.
East Division: Sidney Crosby played to help his Pittsburgh Penguins tie up the series 1-1 with the NY Islanders on Tuesday, while the Boston Bruins are up 2-1 over the Washington Capitals after last night's overtime win.
West Division:The league-best Colorado Avalanche are up 2-0 over the St. Louis Blues after last night's Game 2, and the Vegas Golden Knights and Minnesota Wild are tied up ahead of tonight's Game 3.
Central Division: . The Carolina Hurricanes lead the Nashville Predators 2-0, and in the most unexpectedly exciting series of the postseason — the all-Florida battle between the Tampa Bay Lightning and the Florida Panthers — Tampa leads 2-0.