New details emerge regarding Hockey Canada's handling of sexual assault allegations
July 22, 2022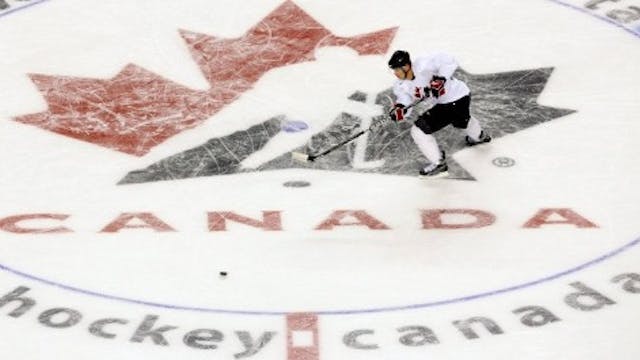 SOURCE: GLOBAL NEWS
Content warning: This section contains mention of sexual assault.
The GIST: To quote Prime Minister Justin Trudeau, Hockey Canada's due for a "real reckoning" as details continue to emerge about the organization's (mis)handling of sexual assault allegations. It's long overdue, sir.
The latest: On Tuesday, a report from The Globe and Mail detailed that Hockey Canada has been using a "slush fund" — financed by membership fees from players across the country — to quietly settle sexual assault claims. There are no words.
The national organization has been under fire since May, when it came to light that the federation quietly settled a sexual assault lawsuit filed by a woman who alleged that eight Hockey Canada players, including members of the 2018 gold medal–winning World Juniors team, sexually assaulted her later that year.
Hockey Canada has since said that it will no longer use the reserve fund to settle sexual assault claims. No sh!t.
The speculation: Many of those 2018 World Junior athletes — some of whom are now NHLers — have come forward to deny their involvement in the alleged misconduct. As expected, each denial brings rampant speculation over which players were involved. A roster is only so big.
Stepping back: Hockey Canada's high-profile scandal comes at a time of great turmoil in the sport and across other sporting organizations. Former NHLer Kyle Beach's brave allegations against the Chicago Blackhawks rocked the hockey world last year, spurring the league to take a much-needed hard look in the mirror, but make little tangible change.
Sexual assault cases being mishandled by national federations is also nothing new. We don't have to remind you that in December 2021, USA Gymnastics (USAG) reached a $380M settlement with survivors of disgraced team doctor Larry Nassar's abuse. USAG enabled Nassar, routinely dismissing allegations against him.
The sad thread across these stories? Men in power protecting themselves at the expense of others. Enough is enough.