The GIST: The U.S. women's national soccer team (USWNT) is used to winning on the field, so it only makes sense that they win off the field, too. The team settled part of their ongoing legal battle with the U.S. Soccer Federation (USSF) this week.
December 03, 2020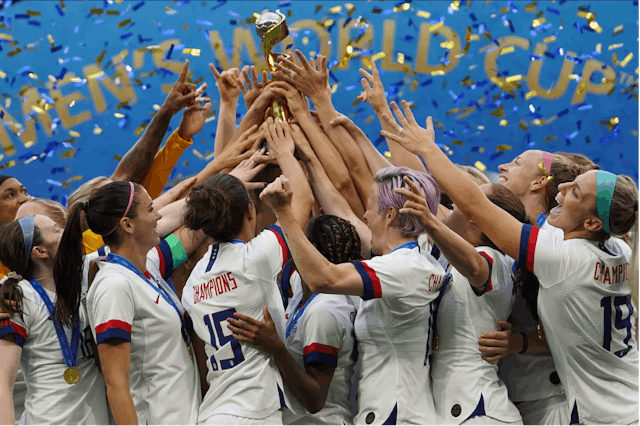 SOURCE: DANIELE PORCELLI/GETTY IMAGES
Remind me about the lawsuit?: Sure thing. In March 2019, the USWNT filed a gender discrimination suit against the USSF, seeking two things: equal pay and equal working conditions. On Tuesday, the two sides settled on the working conditions.
The USSF will now "implement revised policies on four working conditions: charter flights, venue selection, professional support and hotel accommodations" to equalize the treatment of the men's and women's teams. Seems like a major win to us.
Awesome! Now what?: Now the harder part. A judge already ruled against the equal pay part of the suit earlier this year, on the reasoning that the USWNT actually earned more than the men's team overall, which is true.
But let's not forget: the USWNT is the best team in the world, while the men are ranked 22nd, so more earnings doesn't mean equal earnings when you account for merit. The good news? The players filed a motion on Tuesday to accelerate their appeal of that BS ruling. Equality, here we come!