🏀

Kobe and Gigi Bryant: In Memoriam

January 25, 2021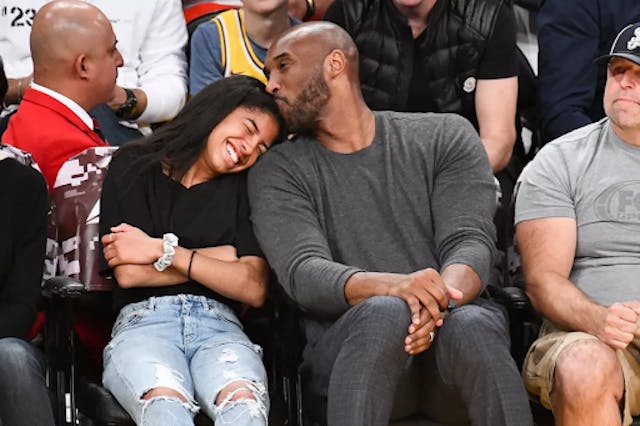 Source: Allen Berezovsky/Getty Images
The GIST: Tomorrow is the one-year anniversary of the helicopter crash that killed basketball legend Kobe Bryant, his daughter Gianna (Gigi) Bryant and seven others.
Kobe: Bryant was one of the best basketball players ever. He was a #GirlDad. He was an Academy Award winner. He was an advocate for women's sports and a fan and mentor to the likes of NY Liberty star Sabrina Ionescu (pronounced YO-NESS-COO) and more. He was also in 2003.
Kobe was a complicated figure. And people may have different reactions when they think of Kobe. But that's okay.
Gianna: We didn't just lose Kobe. We also lost the future of the WNBA, in his daughter Gigi and her teammates Alyssa Altobelli and Payton Chester. Just young teenagers, the three Mamba Academy stars were on the path to basketball greatness. So while we reflect on the lives lost on January 26th, 2020, we also mourn what could have been.
🏒
⛳
The GIST's Bits & Bites - CA
January 21, 2021
Source: Alyssa Turner/Toronto Six Media
🏒Hockey: Women's pro hockey is making its 2021 debut on Saturday. The NWHL's sixth season will be a , taking place in a bubble in Lake Placid, New York, over a condensed two-week period. The six teams will play in a 15 game regular season, then head into a round robin before the sudden death postseason.
⛳️Golf: The new LPGA season (much longer than the NWHL's) is starting, too! The LPGA is kicking off their with this weekend's Diamond Resort Tournament of Champions. The four-day Florida event tees off this morning and features World No. 6 Brooke Henderson, who has . Check out the leaderboard .
⚾

Toronto Blue Jays Sign George Springer

January 21, 2021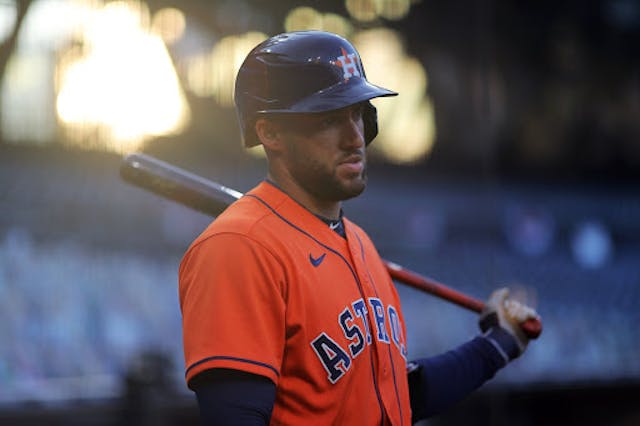 Source: ESPN Stats and Info/Twitter
The signing: In the largest contract in franchise history, the Jays have signed outfielder George Springer to a six-year, nine-figure (!!!) salary. According to the MLB, Springer was the available free agent after his Houston Astros tenure ended in 2020.
The fit: Springer is good. Like, World Series MVP good. He was awarded the title in 2017, the same year the Astros won the World Series. He's also a three-time All-Star and two-time recipient. Mix Springer's skill and experience with the youth and talent of the Jays' existing squad, and it sounds like a match made in heaven.
The rumors: To double down on the day, there was also word that the Jays were on the verge of signing Springer's bestie and fellow outfielder, , after the pair put up huge numbers in Houston over the past two seasons.
🏈

NFL Conference Championships Preview

January 21, 2021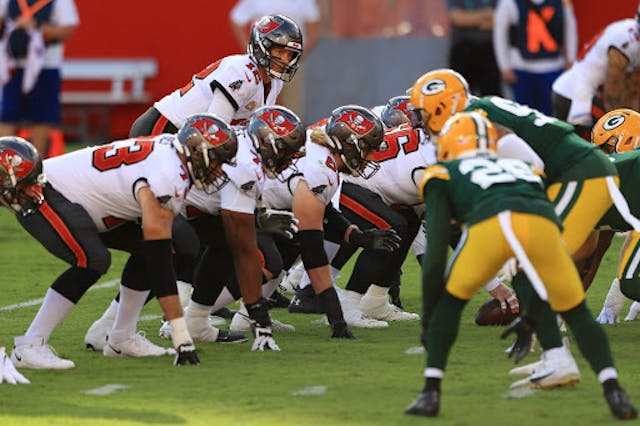 Source: Mike Ehrmann/Getty Images
Tampa Bay Buccaneers vs. Green Bay Packers: The Bucs have two big things going for them this weekend: history — the last time they made it to the conference championship in 2003, they won the Super Bowl — and six-time Super Bowl champ QB Tom Brady (who's competing in his record 14th conference championship, BTW) at the helm.
Buffalo Bills vs. Kansas City Chiefs: Considering their last AFC Championship appearance was in 1994, the Bills think the Bucs' 18-year drought is cute. But they're focusing on bigger things right now: namely, which QB will their face on Sunday?
KC QB and reigning Super Bowl MVP Patrick Mahomes left last Sunday's game with a concussion, leaving back-up Chad Henne to take over. Mahomes practiced yesterday, but given the nature of the injury, we're not betting on him playing just yet.
GISTer vs. GISTer: Want in on the football action, too? We thought you'd say yes. That's why we've partnered with for a super-easy, GISTer-exclusive NFL fantasy contest. Here's the deal:
Step 2: You have $60,000 to set your eight-player, one-defense roster. Each player has a price (the higher the price, the better the player) so budget wisely!
Step 3: That's it. Sit back and enjoy the games.
What's in it for you? Bragging rights and cash prizes. You pay $2 to play and $500 is up for grabs. The weekly winner takes home $100, and the top 20% of GISTers earn cash. .*
🏈

NFL Conference Championships Preview

January 18, 2021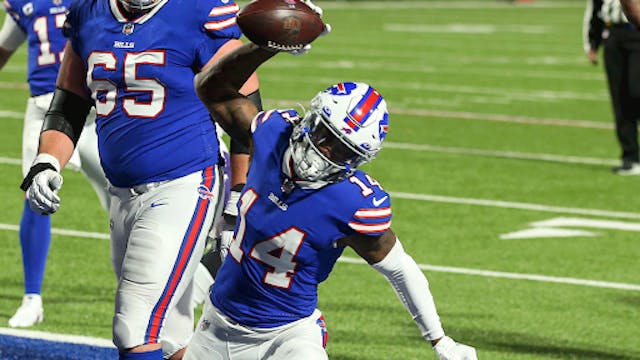 Source: NFL/Twitter
Buffalo Bills: Here's something we haven't heard since : the Buffalo Bills are Super Bowl contenders. It took them a while to warm up against the Baltimore Ravens in Saturday night's game, going into halftime with a 3–3 tie, but once they got going, they never looked back.
Kansas City Chiefs: Win the game, lose the QB. KC won their matchup 22–17 against the Cleveland Browns yesterday, but lost reigning Super Bowl MVP Patrick Mahomes to a concussion in the process. Vet QB Chad Henne subbed in to solidify the win, but it's still too soon to know who will start next weekend.
Green Bay Packers: The LA Rams never really stood a chance. Over 8,000 showed up to watch QB Aaron Rodgers lead the Packers to a 32–18 win on Saturday afternoon. That home-field advantage helped send the Pack to their fourth conference final in seven years and a chance at another Super Bowl a decade after their last.
Bucs: At 43, QB Tom Brady proved that age is but a number in last night's primetime game against the New Orleans Saints, who were led by young gun QB Drew Brees (who turned 42 on Friday). The Bucs won 30–20 (with a big helping hand from the defense) and Brady is now on his way to his , but record 14th career conference championship.