🏒

Competition intensifies for NHL playoffs

May 27, 2021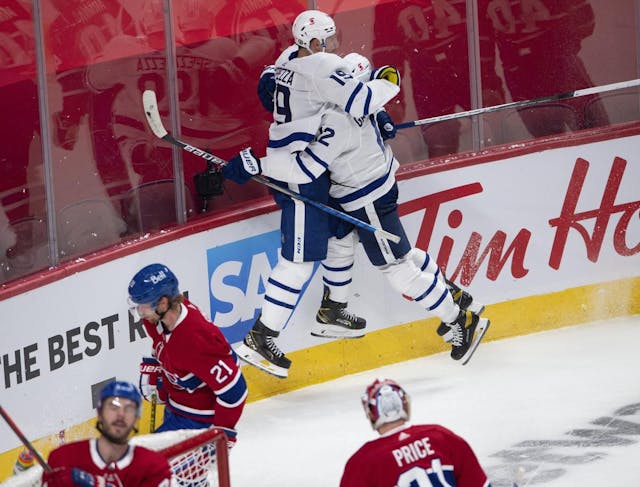 Source: Ryan Remiorz /The Canadian Press
North Division: The Montreal Canadiens and Toronto Maple Leafs are set for the second-most exciting hockey game on TV today (we'll get to the PWHPA in a second). The Leafs lead the series 3-1 after a 4–0 win in Game 4, where Leafs goalie Jack Campbell recorded his first-ever NHL playoff shutout.
The best-of-seven series could end with a Leafs' win at home tonight, which (knock on wood Leaf fans) would be their first playoff series win since 2004. Or, the Habs could win and we'd go to Game 6. Puck drops at 7 p.m. ET.
The other divisions: Three teams played for their lives last night in crucial Game 6's. Shockingly, the Pittsburgh Penguins were upset by the pesky New York Islanders, who won the series 4-2 and will now move on to play the Boston Bruins.
Not shockingly, the Tampa Bay Lightning beat the Florida Panthers to move on to round two, while the Minnesota Wild beat the Vegas Golden Knights to force an always-entertaining Game 7.
PWHPA: Okay, now the fun stuff. Today is day four of the , and so far, Montreal-based Team Bauer is killing it.
They won their first two games, and collected thanks to Marie-Philip Poulin's short handed goal in Monday's 3–2 win over Team Sonnet (Toronto) and the more than five goals scored in Tuesday's 6–1 rout over Team Scotiabank (Calgary).
They were off yesterday, when Team Sonnet took the W over Team Scotiabank, but are back in action against Sonnet today at 5 p.m. ET.
⚾

Guide to Baseball

May 27, 2021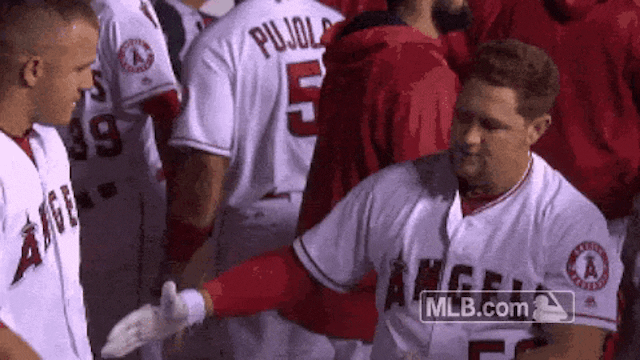 The GIST
Baseball is America's national pastime. Why? Well, it quite literally passes time. The average length of a baseball game is just over three hours of continuous fun.
Baseball is played on a field shaped like a diamond (its other name) with a base on each corner. A team scores a point (referred to as runs) when one of their players is able to make it all the way around the diamond and back to home plate. The team with the most runs at the end of the game, wins!
Rather than periods or quarters, baseball is divided into nine innings, each with a top and a bottom half. At the beginning of an inning, the visiting team goes up to bat while the home team sends nine players into the field to play defence. Then the teams switch to play the bottom of that inning. It's an advantage to be the last team up to bat because you have the last chance for a comeback win!
An inning is over after three outs (e.g., when a player strikes out on pitches, is thrown out at a base or their ball is caught in the air). And if the game is tied after nine innings, the game goes into extra innings until a winner can be decided.
But our fave part of baseball? It's got to be the seventh inning stretch.
How is baseball organized?
Baseball is played all over the world; however, the most popular league in the world is Major League Baseball (MLB) located in North America. There are 30 teams in the MLB and the league is divided into the National (NL) League and the American League (AL) which are further divided into three divisions: Central, East and West.
Here's where things get a little confusing (but that's what you've got us for!): The AL and NL follow a slightly different set of rules. For instance, in the NL, pitchers also come up to the plate to bat, but they don't in the AL. Instead, the AL has a "designated hitter," or DH, that comes up to bat in that place.
There are 162 regular season games (that's not a typo… the MLB by far has the longest season in major league sports), followed by the playoffs. Ten teams, five from the NL and five from the AL, make it into the postseason where all of the players' blood, sweat, tears and bat flips go into winning the World Series (the MLB championship). More on the playoff structure here.
Who's the current champ?
The LA Dodgers won the 2020 World Series, defeating the Tampa Bay Rays in six thrilling games. With the win, the Dodgers earned their seventh franchise championship, ending a 32-year (!!!) World Series drought.
The Dodgers, led by outfielder Mookie Betts and starting pitcher Clayton Kershaw, fulfilled their preseason favorite status to win the championship in a pandemic-shortened season that almost never happened. LA, baby!
Names to know
We already mentioned LA Dodger Betts, who will surely continue doing Mookie things next season. There must be something in the water in LA, because the other top player to watch is Los Angeles Angels outfielder Mike Trout, who's won three AL MVP awards but has never won a playoff game. Maybe this year?
There's some young star power making noise this year, including bat flipping machine San Diego Padre Fernando Tatís Jr. and Washington National Juan Soto, who is already drawing comparisons to Ted Williams (aka "The Greatest Hitter Who Ever Lived"). Decent company.
As for pitchers, two of the top arms in the majors just so happen to be in New York. In the AL, it's NY Yankee Gerrit Cole, who signed a record-breaking contract when he joined the pin stripes in 2019. And over in the NL, NY Met Jacob deGrom used to be known for his signature flow, but now he's better known for leading the NL in strikeouts last year.
And if you're looking for a team to watch, we recommend the Miami Marlins. Not only did the Marlins impress with their Cinderella story run in the 2020 playoffs, they also made a herstoric offseason announcement, naming Kim Ng as their General Manger (GM). Ng is the first-ever female GM (!!!) in any North American major sports league. Suddenly we're all Marlins fans!
What about the Jays?
The Toronto Blue Jays were founded in 1977 (but didn't serve beer until 1982) and have won two World Series championships (in '92 and '93) but they haven't had much luck since. They won the AL East title in 2015 and 2016 and, most recently, they clinched a 2020 playoff berth thanks to the league's expanded playoff field that year, but were eliminated in the first round. Womp.
But that luck could all change this year, as the Jays made some big offseason moves highlighted by the signing of three-time All-Star, outfielder George Springer. And as for returners, keep your eye on 23-year-old shortstop Bo Bichette and 22-year-old Canadian-born third baseman Vladimir Guerrero Jr., affectionately known as '"Vladdy Jr." With all this talent, this year really might be our year.
Women who bat
For whatever reason, women do not have a pro league for "hardball" (another name for baseball). Instead, women play softball professionally — a similar game but with a bigger ball where pitchers throw underhand.
Women DO play baseball at the amateur level. It's an Olympic sport (including at Tokyo 2020!) and is played at the Pan Am Games (for North, South and Central America).
Fun fact: Canadian hockey superstar and Hockey Hall of Fame inductee, Hayley Wickenheiser, ALSO played for the Canadian softball team in the Olympics. What can't this woman do? Hint: the answer is nothing.
Channel your inner fan!
Here are some fun stats to break out at your next office ball game outing:
The lifespan of an MLB baseball is only five-to-seven pitches, meaning about 70 baseballs are used during a game. Just wild.
The New York Yankees have the most World Series titles, winning 27 in their 116 (!!!) year history. And they're not even the oldest MLB team.
Unfortunately, no woman has ever played in an MLB game. BUT sports executive Effa Louise Manley (1897–1981) is the first and only woman inducted into the Baseball Hall of Fame. 'Atta be, Effa!
Don't get The GIST's free twice-weekly newsletter yet? Let's .
🎮

Guide to Esports

May 26, 2021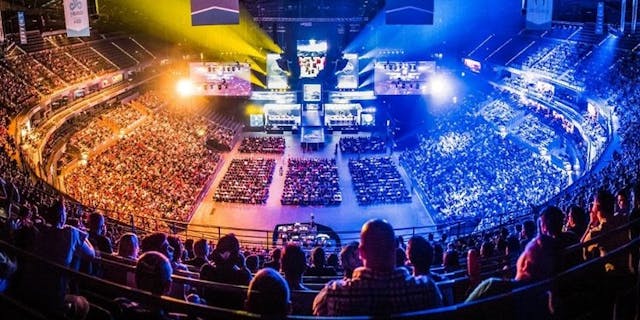 The GIST
Unlike more traditional sports (soccer, basketball, baseball, hockey etc.) that have been around for decades, esports is a newer 'sport' to hit mainstream markets. The simplest way to think about them is as "electronic sports." Essentially, esports is competitive/professional video gaming. Esports is kind of an umbrella term similar to saying "sports" as there isn't one specific video game that all competitors play. So take football, basketball and soccer and sub them in for , and . Make sense?
How are esports organized?
Esports are normally played in . In their infancy, esports tournaments were predominantly played online. However, in the early 2010s, streaming and esports took off and these gaming tournaments started taking place IRL.
There are currently thousands of tournaments around the world being hosted online and offline where competitors vie for millions of dollars in prize money. That's right. These high-level gamers are competing professionally for a chance to win millions of dollars for playing their favourite video game. Literally living the dream. Apparently our parents may have been wrong when they said: "Go outside and play, you'll never get anywhere sitting in front of a screen."
Back up, what do you mean tournaments?
We totally get it — it's hard to picture. The same way you play a soccer tournament, gamers play against each other in teams of players or individually. It's generally round-robin style with the winner of each game moving on to some sort of playoff. Tournaments can be played and watched online, but when they're hosted IRL, they're normally played in large stadiums or arenas where fans can watch too. Some tournaments are even held in the same arenas as major league sports like the Rogers Centre in Vancouver and Wells Fargo Centre in Philadelphia. Pretty cool, right?
Both these major sporting arenas have hosted million dollar tournaments — the Rogers Centre hosted a $25.5M tournament called 'The International' in 2018 and Wells Fargo hosted the 2019 Overwatch League Grand Finals where the winners walked away with a cool $1.1M in prize money. Millionaires in the making.
How big is esports? Why is it all the rage these days?
Esports is a big, big industry and it's been rapidly growing for years. By the year 2020, sources estimate the global esports industry will be worth MORE THAN $1.65 BILLION. Damn, that's a lot of zeroes.
One of the biggest reasons for industry growth is the investments being made by traditional sport owners like Robert Kraft. Kraft owns the New England Patriots, and also purchased pro esports team Boston Uprising, a part of the Overwatch League. The COO of the New York Mets, Jeff Wilpon, also owns the New York Excelsior from the Overwatch League. Three-time NBA Champion Rick Fox, yes , bought a League of Legends team called the Gravity Gaming and renamed it Echo Fox. His purchase was largely based on the bond Rick and his son had built while playing League of Legends. What better way to bond over a mutual love of a video game than buying a professional team!? Don't you wish your dad was like Rick Fox?
The games
Not all video games are played professionally (unfortunately for our talents, you won't find a Sims league in esports). However, there are a lot of different "leagues" out there. And that's really the beauty of esports — there is something for everyone. Do you enjoy fast-paced shooting games? You should check out CS:GO. Do you fancy a fantasy-based game where strategy is at the forefront? Dota 2 might be your next obsession. Are you a huge soccer fan? Rocket League is basically monster trucks playing soccer. The possibilities are limited only by your imagination and literally anyone and everyone can play.
And that's why we love esports so much — unlike a lot of traditional sports where physical fitness is key (so a lot of athletes retire around the age of 40), esports players don't have to worry about ageing out of the game. You can be a professional esports player at as long as you can play the game!
The international superstars
Let's take a look at some of the top gamers in the world:
Dota 2: Kuro "KuroKy" Takhasomi (Germany) has been playing Dota 2 for almost a decade is currently the highest net earner with more than in total income. He surpasses every other esports player in the entire industry. Damn!
League of Legends: Lee "Faker" Sang-hyeok (Korea) is the highest paid League of Legends player with career net earnings of more than $1.1M USD and adds even more to that playing with his team.
Counter-Strike: Global Offensive: Andreas "Xyp9x" Højsleth (Denmark) is CS:GO's highest earning player with an impressive career total almost $1.5M USD.
Where our girls at?
The sad reality in esports is that, much like many other professional sports leagues, women are still being left out of professional teams. Esports has predominantly been a "man's world" with issues of sexism and . Ugh. But that doesn't mean there aren't ANY women competing.
(Overwatch), (CS:GO), Sasha "Scarlett" Hostyn (Starcraft II), and Kristen "KittyPlays" Michaela (Fortnite) are some of the top female players. Unfortunately, their earnings to the multi-millions made by their male counterparts.
Although women make up half the population of amateur gamers, we're still incredibly under-represented in pro-gaming esports. Slowly more women are being signed to top tier organizations, but it's been a very slow process.
Did you know...
"The International", Dota 2's biggest tournament of the year, has the record for the world's largest esports prize pool of more than $30M USD! And that's just at time of writing, it has continued to go up year-after-year and shows no signs of slowing down.
Professional esports players train the same way traditional athletes do. They focus on their health, physical fitness (reaction times are KEY) and mental stamina.
That's #thegist of it!
Written by Guest Writer: Gillian Scott
Don't get The GIST's twice-weekly newsletter yet? Let's make it email official.
🏉

Guide to Rugby

May 26, 2021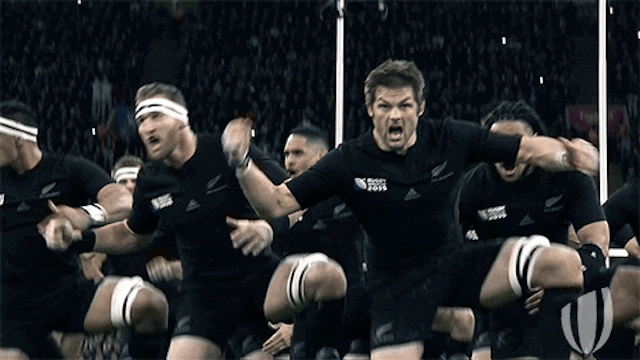 The GIST
Rugby is played on a grassy field (known as a pitch) with 15 players per team. It can, however, also be played with just seven players per team in a version that's called sevens rugby or often just 'sevens' (which made its Olympic debut in 2016). There are also other variations of rugby, including rugby football and Aussie rules, which are most commonly played in Australia.
The scoring system in a rugby match is similar (but not exactly) to good ol' American football. Scoring a try is worth five points and occurs when a player touches the ball down in the end zone (similar to football). After every try is scored, the scoring team has the opportunity to kick a conversion (like a field goal) for two extra points. Games are divided into two 40-minute halves and time expires when the ball is "dead" (kicked out of bounds) after the 80-minute mark. In sevens rugby, the games are only seven minute halves because there's a lot fewer players covering the same size of field, and that's just tiring AF!
How is rugby organized?
Canada doesn't have its own professional rugby league (yet!). There are, however, local club rugby teams all across Canada and many high schools and universities have rugby clubs. Aside from our national teams, the most notable team in Canada is the Toronto Wolfpack, the world's first transatlantic rugby team. WTF does transatlantic mean?! Well, the team is based in Toronto, but plays in the British Rugby Football League in England. Yep, this means lots of flying, jet lag, Spice Girls, tea and scones.
The British Rugby Football League is made up of a four-tiered system. In 2019, the Wolfpack earned entry into the Super League (highest tier) after defeating the Featherstone Rovers in a promotion play-off game. This means, for the first time ever, there will be a North American club playing in the top flight of the domestic British league. .
Canada also has one MLR (Major League Rugby) team called the Toronto Arrows. The 12-team MLR is the only professional rugby league in North America and held its inaugural season in 2018 (more on that later).
The best of the best
Hockey is synonymous with Canada and vice versa, right? Well, the same goes for rugby in England, Scotland, Ireland, South Africa, New Zealand and Australia. Now, if we had to narrow it down to the two best teams in the world, it would be the New Zealand All Blacks and the South African Springbok. Both teams have won the Webb Ellis Cup (the trophy for the Rugby World Cup title) three times, the most of any team. New Zealand's came in 1987, 2011 and 2015 while South Africa took the Cup in 1995, 2007 and most recently in 2019.
All Blacks stud retired from international play in 2015 but remains the highest point-scorer in test match rugby (a fancy way to say an international match between two senior national teams). Carter still plays club rugby for the Kobelco Steelers in Japan and plays the of center or fly-half. plays for the English national team, as well as the Saracens in London, England. He is one of the best (looking) converters in rugby, with more than 100 successful conversions in international play. Not too shabby!
Didn't your mama tell you not to ruck with a girl?
In Canada, rugby isn't really our thing on the men's side. So thank goodness our Canadian women kick some serious ass (typical). At the 2016 Rio Olympics, the Canadian women's sevens team captured the bronze medal with a dominant win over Great Britain. These women also won the gold at the 2015 Pan Am Games in Toronto, which really helped grow the sport in Canada. , , and (GIST Athlete Ambassador) are a few of Canada's best current players on the pitch.
Landry is the captain of the sevens program, who are going to be strong contenders for gold at the 2020 Olympics in Tokyo. These women live and breathe rugby and also love empowering women and encouraging young girls to get into the sport. PREACH, BABY, PREACH! After you've got #thegist on rugby, maybe it's time for YOU to throw on some cleats and show the boys who's boss.
Let's get local
The Toronto Arrows rugby team was founded in 2017 (as the then Ontario Arrows) and joined the Major League Rugby (MLR) professional league in North America for the 2019 season. MLR consists of nine teams — eight based in the United States and one based in Canada (the Arrows). This league is the highest level of professional rugby in North America and the league is set to expand in 2020 with three additional teams (Atlanta, Boston and Washington, D.C.). The MLR season spans six months from February through to late June. Go get em' boys!
Arrows Fun Facts:
Brian Burke (former GM of the Toronto Maple Leafs) is a huge supporter of rugby in Canada and is a .
And you know we have some trivia…
This is more of an FYI but, you cannot "forward pass" the ball in rugby — it must be thrown backward to a teammate. However, you can kick the ball forward along the ground and then run to grab it!
The Rugby World Cup (RWC) is hosted every four years. The most recent RWC was hosted in Japan in 2019 (won by South Africa) and the women's is set for 2021. FYI, in a landmark decision in 2019, the Rugby World Cup decided to drop gender markings from its tournament names meaning the 2021 women's edition will be known simply as the Rugby World Cup 2021. #EqualityAF
You don't get to pick your jersey number in rugby because jersey numbers are assigned to specific positions. Example: 9 = scrumhalf, 15 = fullback.
Rugby was invented when William Webb Ellis was playing soccer, caught the ball and ran to the goal while carrying it. Rules are made to broken we guess?

That's #thegist of it!
Written by Guest Writer & Rugby Guru: Victoria Spanton
Don't get The GIST's twice-weekly newsletter yet? Let's make it email official.
🎾

Guide to Tennis

May 26, 2021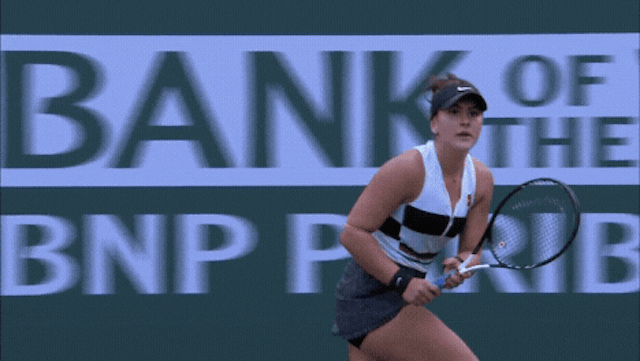 The GIST
Today, tennis is a racquet sport that is played individually or in doubles. Tennis is played on a court — grass, clay or hard surface. The point of the game is to hit the tennis ball over the net so that the opponent can't return the ball. Points are awarded when one player isn't able to get the ball back over the net.
Scoring tennis is a bit weird and wacky. Each match is made up of sets made up of games. That's where the phrase 'Game, Set, Match' comes from! The score of each game goes from zero (called love), to 15, 30 and finally 40. If the game is tied 40-40, that's called deuce, and players have to win two straight points (the first is called advantage) in order to win the game. Get full details on scoring here.
How is it organized?
Men play under the ATP (Association of Tennis Professional) and women play under the WTA (Women's Tennis Association). Each league hosts tournaments throughout the world and throughout the year, but the most important are the 'grand slam' events, also called majors, which are the Australian Open, French Open, Wimbledon and US Open. These events get the most media attention, have the highest payouts, attract the best players and offer the most ranking points (i.e. are the most important to becoming No. 1 in the world).
The most prominent of the majors is Wimbledon which is played in London, England every July. Wimbledon started more than 125 years ago and is played on a grass surface, which makes the game move a lot faster. Wimbledon also has a strict dress code where players must wear only white, a tradition dating back to the 1800s when players were concerned with inappropriate sweat stains showing on clothing. Yup, you read that right.
The best of the best
Although tennis might be old school at heart, it is the only mainstream sport that pays out women and men equal prize money in grand slam tournaments and, for the most part, gives males and females the same airtime on TV. The U.S. Open was the first of the majors to award equal prize money in 1973, while the oldest tennis tournament in the sport's history, Wimbledon, didn't reach that milestone until 2007.
Some of the best in the world on the women's circuit include Romania's Simona Halep, Japan's Naomi Osaka, Australia's Ashleigh Barty and our very own Canadian star Bianca Andreescu! However, the number one in our hearts is superstar American Serena Williams, who blew us away by climbing back into the Top 10 of the WTA rankings after being OOO while she was pregnant with her first baby, Alexis Olympia Ohanian Jr.
Prior to giving birth, Serena dominated the courts as the world record holder for the most Grand Slam wins across female singles and doubles play! You may also recall Serena absolutely slaying in Beyonce's "Sorry" music video. And did we mention that she was pregnant when she won the Australian Open in 2017? Like WHAT!?
On the men's side, being the best in the world continues to be a three-way battle between Switzerland's Roger Federer, Spain's Rafael Nadal and Serbia's Novak Djokovic (pronounced JOKE-OH-VITCH). But Federer is often touted as the best male tennis player of all time with 20 Grand Slam titles. Off the court, he's a total gentleman and remarkably has two sets of twins!
What about Canadians?
We have to give it up to our girl Bianca Andreescu, who took the tennis world (and our hearts) by storm in 2019. She became the first Canadian to win the Rogers Cup (a tournament held in Toronto and Montreal) since 1969 and then became the first Canadian EVER to win a grand slam, beating Serena Williams (!!!) in the U.S. Open final in September. This helped her skyrocket to a career-high ranking of No.4 in the world. Get. It. Girl.
On the men's side, our best men's competitor is Milos Raonic (pronounced RAU-NITCH), who's highest career ranking was No. 3 in the world. Recently, he's found himself in injury trouble and hasn't been in top form. Also, look out for young stars Denis Shapovalov and Felix Auger-Aliassime who continue to impress.

Don't get The GIST's twice-weekly newsletter yet? Let's make it email official.