🤸

Breaking records and taking names

March 08, 2020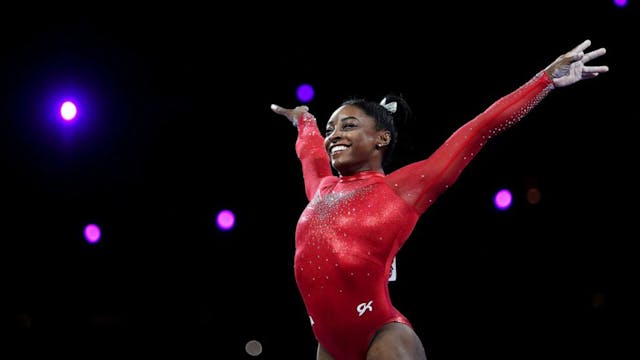 t's been a stellar 14 months for women on the field and the fans supporting them. Our favorite moments?
🏀

And the beat goes on

March 05, 2020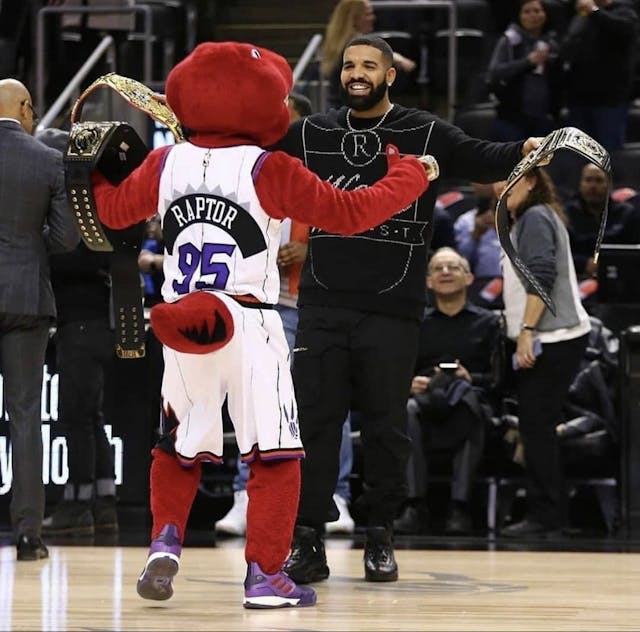 The GIST: Just like the NHL, the NBA is oh so close to the postseason too. And as if we ever had any doubt, the reigning champion Toronto Raptors are looking like strong playoff contenders.
Weren't they losing?: Yes, but not anymore. After a three game losing skid, the Raps finally broke the bad luck streak with a 123–114 win against the Phoenix Suns on Tuesday night. The Raps have had a season of highs and lows, going on a 16-game winning streak in January and February while also dealing with a slew of injuries.
The Raps need just a few more wins to clinch their playoff berth, and we thought tonight's game against the league-worst Golden State Warriors was going to be a sure thing. However, the Warriors are welcoming back their franchise superstar Steph Curry, who's returning from a broken hand that kept him off the court for 58 games. So who knows how this one's going to go down.
What else is going on in the NBA?: Zion Williamson is still in #BeastMode. The New Orleans Pelicans' No. 1 draft pick and Rookie of the Year contender put up 21 points against Luka Dončić and the Dallas Mavericks last night. Despite losing in overtime, Zion has now gone thirteen straight games with 20+ points, the only teenager to ever do that. When we were teens we were that productive too…
🏀

Two of a kind

March 05, 2020
The GIST: Kobe and Shaq. Serena and Venus. PB and J. The world has been treated to some amazing dynamic duos over the years, and in just a few months, we'll have one more: Kia Nurse and Sabrina Ionescu (pronounced YOH-NESS-COO).
Remind me, who's Kia Nurse?: She's one of the greatest basketball players to ever come out of Canada. Nurse plays for the Canadian women's national team, the New York Liberty in the WNBA and the Canberra Capitals in the WNBL, the Australian women's professional basketball league (WNBA players often spend their offseason playing basketball elsewhere because they don't get paid enough…don't get us started!).
Yesterday, Kia hit the game-clinching shot, securing the Capitals' second consecutive WNBL championship. Talk about clutch. Kia was also named the season's league MVP. Hell yeah, she did.
And who's Sabrina Ionescu?: Ionescu plays NCAA college basketball for the Oregon Ducks, and she's quite possibly the best women's basketball player the league has ever seen. She's set some unreal records in her four years as a Duck, and this week she tallied her ninth double-double in the final regular season game of her college career before sharing a heartfelt speech in front of a sold-out crowd.
And get this. When Sabrina started at Oregon, average attendance of women's basketball games was 2,595. Now it's 11,588. She's got the power.
And when will they play together?: The WNBA Draft is set for April 17th and the New York Liberty, the winners of the Draft Lottery, will have the first overall draft pick, where they'll undoubtedly select Ionescu. We literally cannot wait for the season to start in May.
Any other Canadian women's basketball news?: But of course. The U Sports Women's Final 8 national championships are taking place in Ottawa this weekend. All eyes will be on the hometown team Carleton Ravens, who will have to face the heavily favored Saskatchewan Huskies in tonight's quarter-final. Watch the entire tournament on CBC.
🏒

The heat is on

March 05, 2020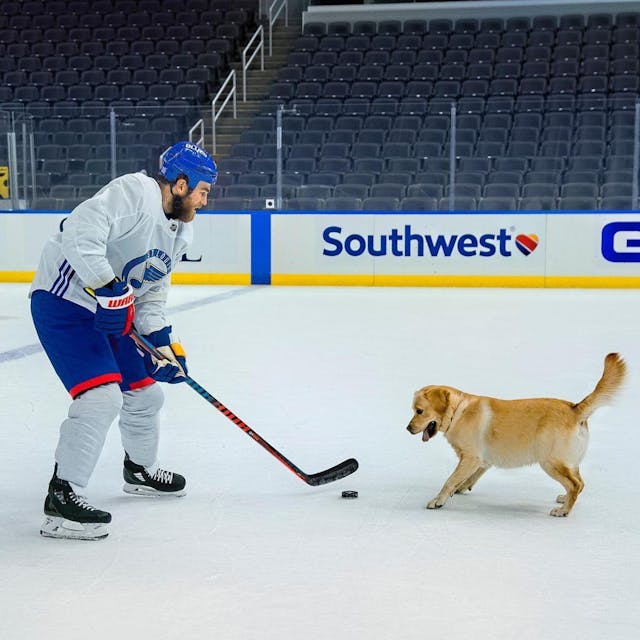 The GIST: It's crunch time. The NHL playoffs begin on April 8th, giving teams less than five weeks to clinch their spot in the postseason. Here's a look at who's in, who's out and who's on the bubble.
Who's in?: Technically, no one yet, but realistically, there are three teams in each conference that should be shoo-ins. In the Eastern Conference, it's the Washington Capitals, Boston Bruins and Tampa Bay Lightning. Over in the Western Conference, it looks like it's the Colorado Avalanche, Dallas Stars and the reigning Stanley Cup champion St. Louis Blues.
For something to go wrong, these teams would have to play v. v. bad — we probably have better odds of finding love on Love Is Blind than any of these teams not making the postseason.
Who's out?: In the midst of a rebuilding year, the Detroit Red Wings are statistically the only team already eliminated. They'll likely be joined by the Ottawa Senators, New Jersey Devils, Anaheim Ducks and Los Angeles Kings.
Who's on the bubble?: In the Eastern Conference, the Carolina Hurricanes and New York Islanders are sitting in the most precarious spots. The Hurricanes are dealing with goalie issues (no duh), while the Islanders, who were looking solid up until a few weeks ago, are facing a tough schedule and have hit a recent rough patch.
In the West, the Calgary Flames and Vancouver Canucks hold their fate in their own hands. If the Flames can learn how to win at home (they have the fourth-worst at-home record in the league this season) and the Canucks' defence can learn how to just generally be better (they kind of suck right now), these two Canadian teams can clinch postseason berths.
How are our other Canadian teams doing?: Not great, but not too bad, either. The Montreal Canadiens likely won't make the playoffs, but the Toronto Maple Leafs should earn a spot (despite them playing pretty bad lately). Meanwhile, the Winnipeg Jets need to win at least 10 of their remaining 14 games to clinch, which is...not a great position to be in.
The good news is that the Edmonton Oilers, led by the dream duo of Connor McDavid and Leon Draisaitl, have a 98% chance of locking in a playoff berth. It's been 27 years since a Canadian team won the Cup, so at this point, we'll take anyone.
Any other hockey news?: Yes, but this one's not for the faint of heart. On Tuesday night, New York Islanders defenceman Johnny Boychuk took a skate to the face (luckily it avoided his eye) and it took 90 stitches (!!!) to sew him back up.
While catastrophic facial injuries happen less often than you'd think in a sport where players strap blades to their feet and fly around the ice at 20 miles an hour, the risk is always there. Take Taylor Hall's skate to the forehead. Might be time to revisit the cage argument?
⚽

Shelina Zadorsky

March 04, 2020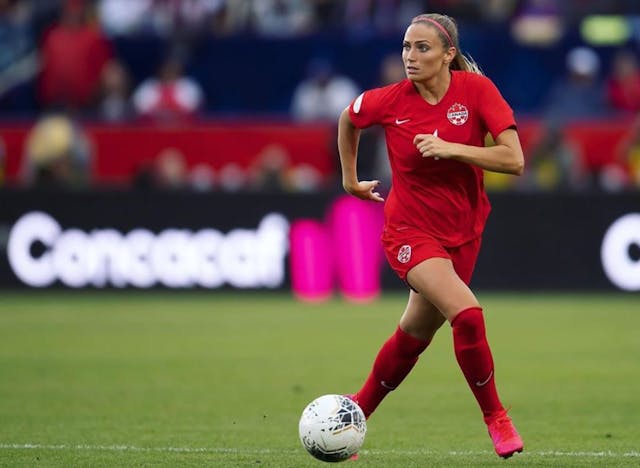 SHELINA ZADORSKY/INSTAGRAM
International Women's Day is this Friday March 8th. To celebrate, we're featuring one bad @$$ female athlete for each of the four newsletters leading up to the special day. Why? Because female athletes only receive 4% of sports media coverage and only 0.4% of all endorsement money which we think (and we're sure you do too) is absolutely ridiculous. So, as a women-led sports company, we want to help change these stats.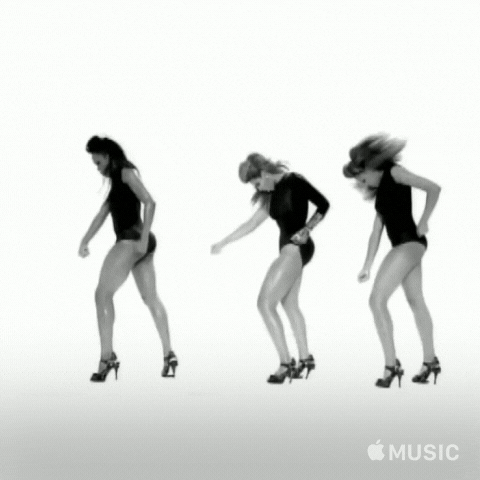 On top of their respective interview features, each athlete will be taking over our Instagram story () on the day their interview is released. So be sure to toss us a follow to get behind the scenes footage of the day-to-day lives of these amazing athletes.
Last week we kicked things off with and . Next up? Canadian soccer defender, Shelina Zadorsky. Shelina won a bronze medal for Canada at the Rio Olympics in 2016 and plays full-time in the National Women's Soccer League (NWSL) for the Orlando Pride. And we certainly have a lot of pride for this Canadian superstar. Let's get into it with Shelina.
Ellen at The GIST (TG): You've been playing high-level soccer your entire life, and started representing Canada back in 2007 when you were only 14. How do you handle the pressure of playing for your country? Or do you thrive on it?
Shelina Zadorsky (SZ): I think pressure is such a mental game and I think like anything, with practice, I've found that my mental game has gotten stronger. The mental side of the game is undoubtedly important and we're really fortunate that with Canada Soccer we have a mental coach and resources to strengthen that side of the game. It's all about getting to know yourself as a player and figuring out what you need to make your mental game strong. When you're putting in the work, you're building the confidence to go out and proudly represent your country. It's definitely taken a while to get good at this and when I was younger I was more nervous, but I often turn my nervousness into excitement now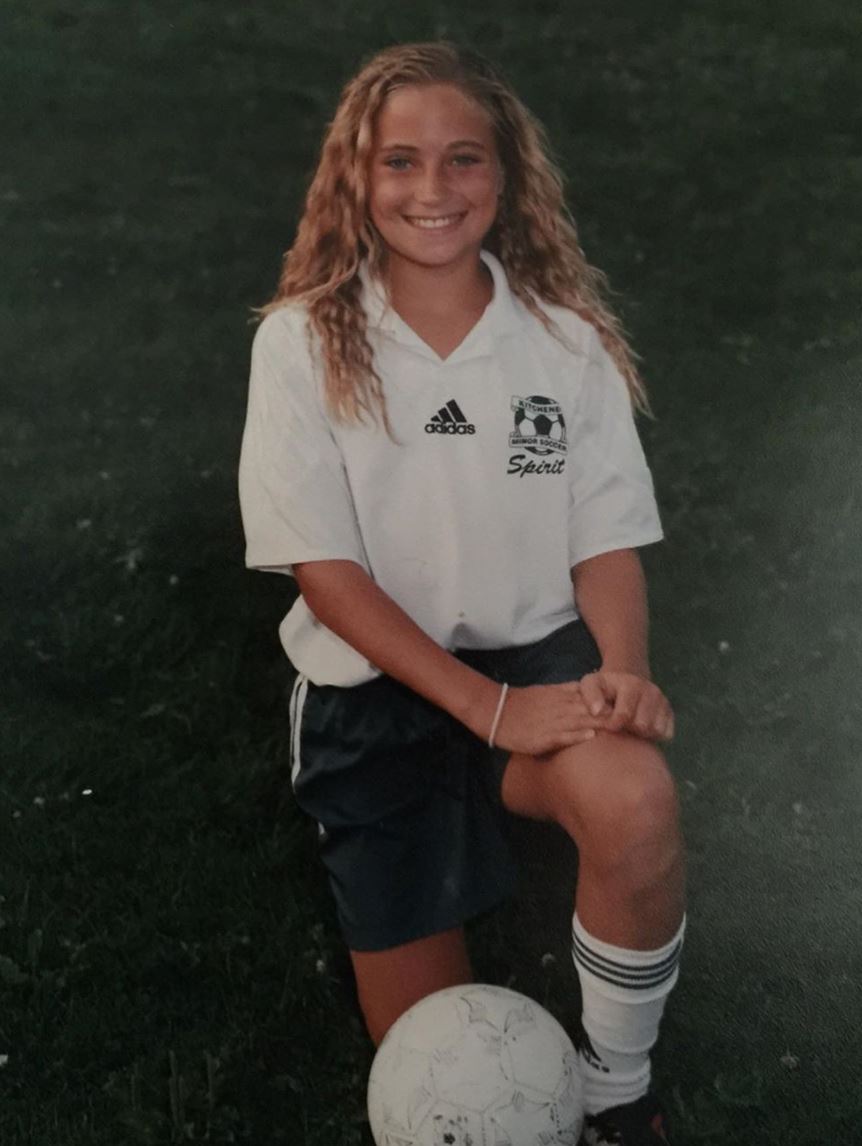 TG: What was it like being from Washington Spirit to Orlando Pride last year… especially as the captain of Washington?
SZ: Those (her time in Washington) were some really challenging seasons as an individual and as a collective team. We went from being in the championship game in 2016 to completely underperforming and having really poor results the next season. When things are going great everything is a little bit easier. Like anything, it's a lot more challenging when you're not winning especially when your job is to perform and win. It's difficult. Underperforming led me to having a big growth year in terms of learning how to keep my confidence and to keep trying to lead the team. Altogether it was a good challenge to face.
Once I was traded I was actually really excited for a fresh start. Orlando made me feel really welcome which is hard because going from one team to another let alone one city to another is a big transition. You know when you play sports at a professional level that being traded is something that's just part of the business. All in all the move went well and I'm really happy in Orlando.
TG: What is a misconception about female soccer and/or difference between the way men and women play?
SZ: Playing everyday I don't hear the biases/misconceptions that much. Sometimes people say that the women's game isn't as physical, and that always make me laugh because it's SO PHYSICALLY DEMANDING out there. It takes a lot of strength to play at the top level.
TG: And what about the theatrics of the men's game (faking injuries and embellishing) vs. the women's game. The women's game seems to have way less of a dramatic flare.
I don't know why the theatrics are different. It's almost some sort of a cultural thing. Men's football has been prominent for so long and it oftentimes includes trickery and the theatrics. It's almost like they think "if I dive here, I'll be able to get a dangerous free kick" or "if I milk this injury I can slow down the game and swing momentum."
The women's game includes significantly less theatrics. It just doesn't seem that it's a part of the game and/or the culture. Sometimes we'll play teams from Portugal or Spain and can see the tendencies of players embellishing - pieces of it - but on the whole way less than the men, which I really appreciate.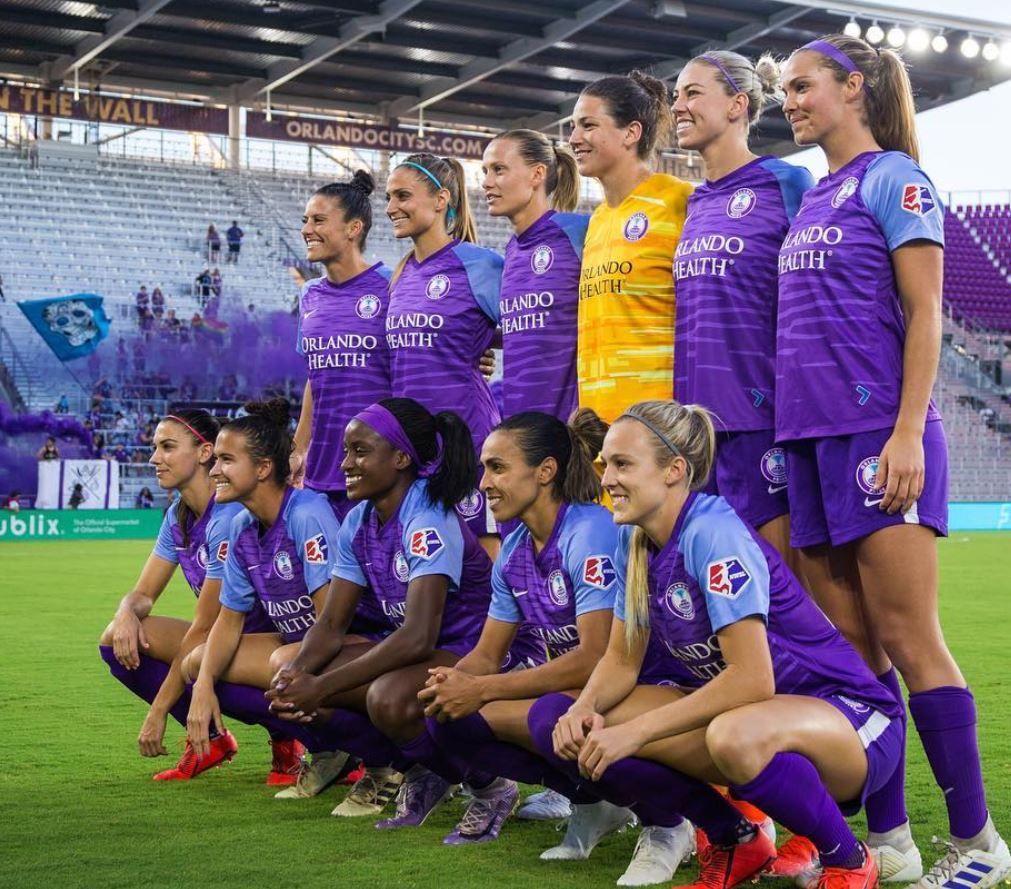 TG: There's been a recent transition with coaches from John Herdman to Kenneth Heiner-Møller for the Canadian Team this year. Although a lot of our GISTers would have experienced a change in coach playing sports, many would have experienced a change in "coach/manager" in the workplace more often. How do you manage a change in coach or manager that you've already built rapport with?
TG: Well, change is inevitable for really most roles in life. For us (the Canadian women's national team), it came as a bit of a surprise with the timing (January 2018). We thought the plan was to go through the FIFA World Cup (in France this June) and the Olympics (August 2020 in Japan) with John. We had been with him for a while - I won a bronze medal in Rio with him and a lot of our veteran players had been with him longer than that. It was definitely surprising and sudden.
I think looking back now on how the transition went, the thing that helped us the most was being adaptable. Ironically being "adaptable" is also something our team uses to describe our play on the field.
My biggest piece of advice would be to roll with the punches. Can you be the best player/person you can even though something has caught you off guard? We had some history in the program with Kenneth being the assistant coach. While it was tough at the beginning, we took it in stride and now we all love working with Kenneth. When you're adaptable it's fun to be open to, and learn from, different experts.
TG: Okay I know I only said four questions, but, I want to ask you one more. How do you manage playing on the national team and your club team (the Orlando Pride) at the same time?
SZ: Yes so it's a little bit confusing. There are designated "FIFA" windows where pro teams all over the world HAVE to release their players to their respective national teams, even if their club teams have games. Given this year is a World Cup year, there are a lot of FIFA windows and Canada will be using all of them.
For example it's currently pre-season in Orlando but I'm with the Canadian team in Portugal for the Algarve Cup. And, the league has to allow all players to do that. It's really important to have valuable training time and game time with Canada before the World Cup. And our pro-teams also know that when you train with your national team, it's not like you're taking a vacation. It's a really hard-working and professional environment. So, while it will be hard to miss a lot of pro-games this season, I'm really looking forward to this year's World Cup... and to play for Orlando again!
TG: That's great. Alright to close things out, we have some fun with rapid fire questions:
What's something that you can't live without? Oh my gosh definitely peanut butter and almond butter.
What's your go-to work out? If I'm in the gym I love doing explosive lifts including single leg workouts. If I'm running I like doing running intervals.
Mia Hamm or Brandi Chastain? Mia Hamm
Oprah or Ellen? Ellen!
Peanut Butter or Jam? LOL like I said before it has to be peanut butter
Do you think the NWSL will ever make it's way up to Canada? Yes, I really hope so!
Words you live by: Happiness, compassion and drive. And for the national team, we have a bit of a mantra. And I can't tell you what it means, but they're letters. The letters are TNT. *cue AC/DC's TNT being stuck in your head all day*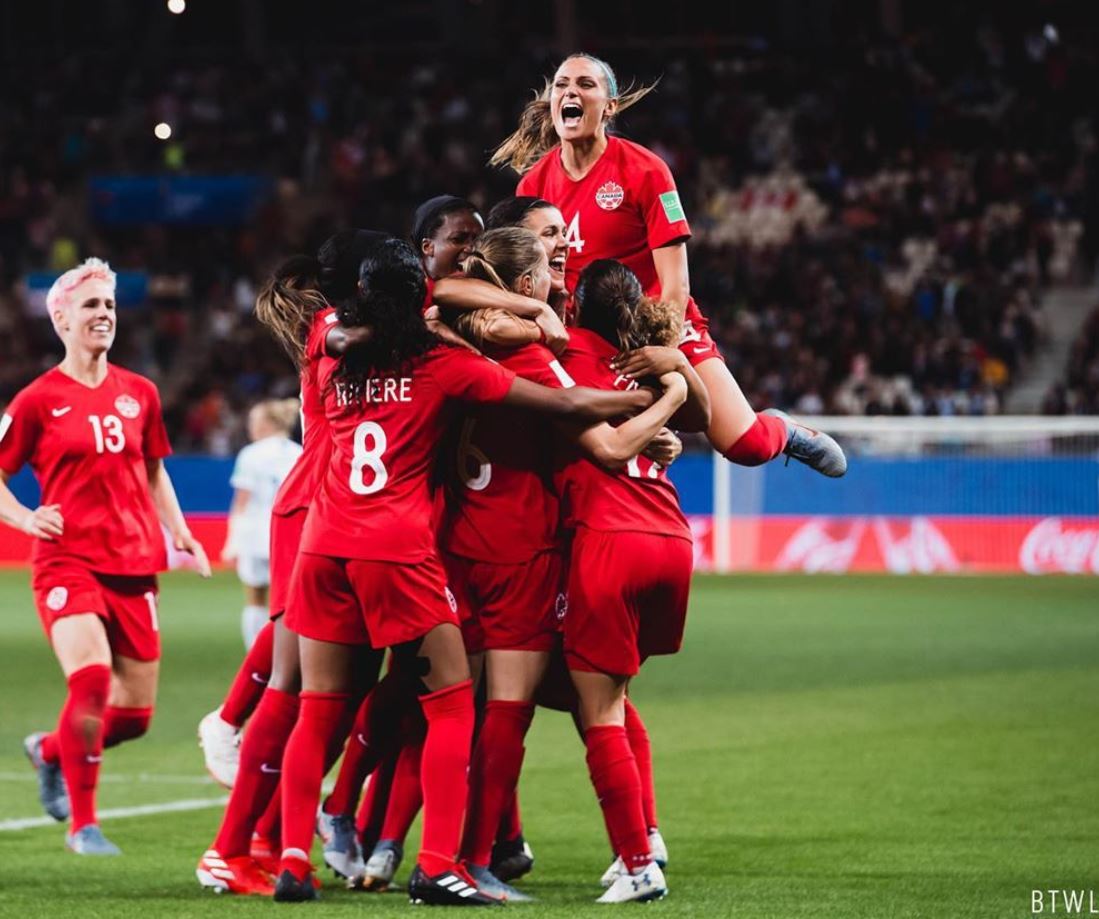 And that's The GIST of it.
Don't get The GIST's free twice-weekly newsletter yet? Let's .