🤸

Rosie MacLennan

March 13, 2020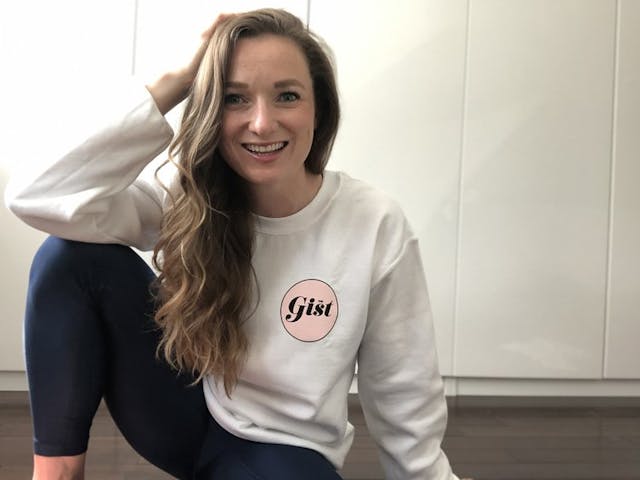 We're incredibly excited to have Rosie MacLennan on board as a GIST Athlete Ambassador.
Rosie is a two-time Olympic Gold Medalist, two-time World + Pan-Am Games Trampoline champion, and two-times the awesome of the rest of us. But, her advocacy for women in sport and her work with Right To Play really make her the perfect partner to level the playing field with us.
After suffering a broken ankle injury in April, we're happy to report that Rosie is on track to participate in next summer's Tokyo 2020 Olympic Games.
After graciously joining us at "Women in Sports who are Leveling the Playing Field" event (co-hosted with Right To Play), she gave us even more of her time to sit down for an interview.
Jacie at The GIST (TG): To kick off this interview, how did you become a trampolinist?
Rosie MacLennan (RM): I grew up the youngest of four kids, and sports were a way that my family interacted and spent our time. My parents introduced us to a ton of different activities and unconventional sports as kids. My older siblings were in gymnastics and they really loved the trampoline portion so they found a trampoline gym. My sister and I tagged along with my older brothers and went to the family class. I've been jumping ever since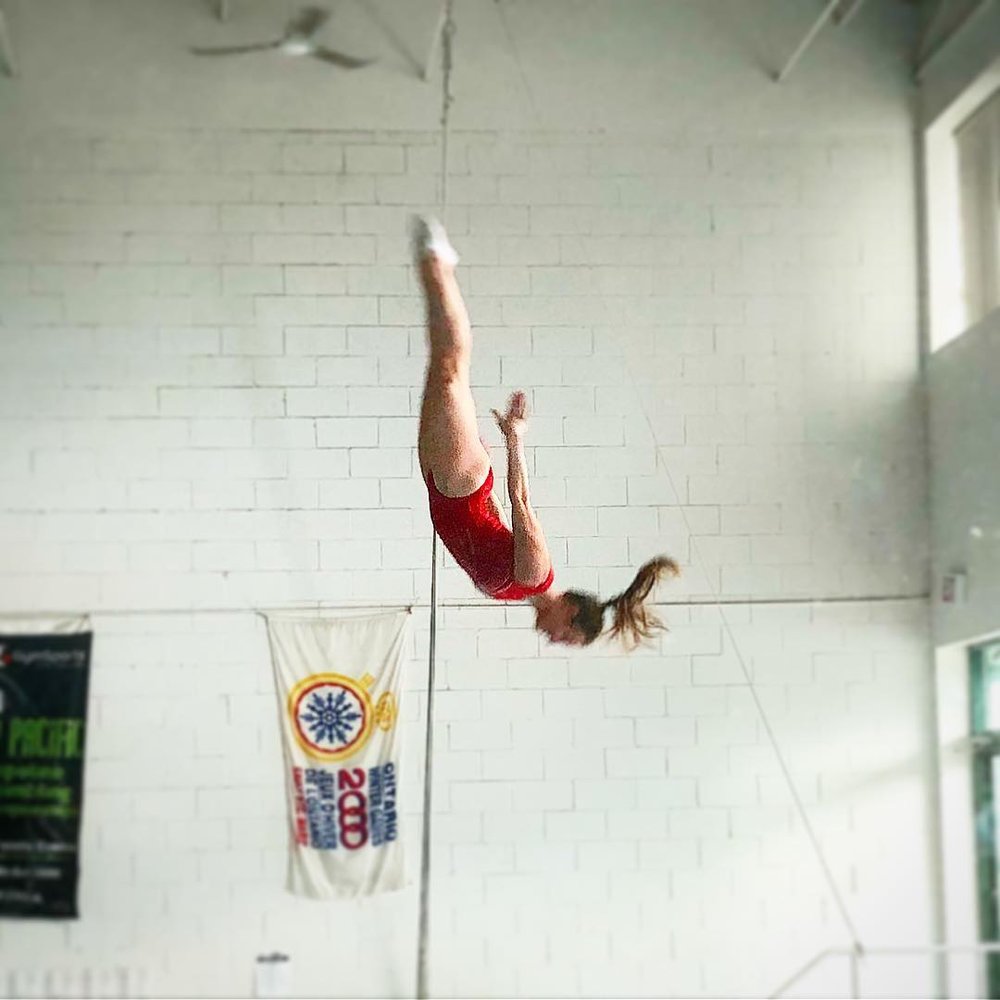 TG: What is your favourite memory of your career?
RM: That's a really hard question to just narrow down to one! I have a lot of awesome memories of training with my teammates... pushing each other, trying new skills and overcoming that fear of accomplishing something for the first time.
But one moment that really stands out is Rio 2016 (Editor's note: this is where she won her second Olympic gold medal in individual trampoline. NBD). Leading up to Rio, I was coming back from a concussion and facing different obstacles with symptoms, so I wasn't really sure if I would be back to compete or even qualify.
But the day before the competition, which is the only day we (the gymnasts) get to go in the venue and jump before the competition, all 16 competitors were there, and it worked out that I ended up on a trampoline with only Li Dan from China and we were chatting, smiling, laughing. It really is a tight community and I remember just looking around at these girls I've competed against, been inspired by, and worked with through all of these different experiences… and I was just so aware that we were there training under the Olympic rings together. I thought about the last year and all of the things I went through.
It was just a pure moment of gratitude and joy, and it was an incredible feeling that I was able to take that with me into the next day. It was almost like it gave me this armour.
TG: Wow, I love that! I was expecting you to say 'When I won Gold… or when I won Gold a second time'. That speaks volumes to the community. As fans, we don't really have that glimpse into the camaraderie and respect amongst rivals.
RM: It's an interesting dynamic to navigate, but it stems from my coach who is able to put the sport first and coach everyone, and it pushes us all to work and train harder. We (As in Rosie's coach, training team and her) have athletes come train with us from other places like Japan, Mexico, and the U.S.… and we build these relationships and connections. Like Karen (three-time Olympic medalist Karen Cockburn) is my role model, my teammate, my friend, and my biggest competitor.
Another memory that stands out is with Karen, and how we had always dreamt of standing on the podium together. We didn't get that opportunity in London. But we did get to share the podium in front of our family and friends and her in front of her daughter at the 2015 Pan Am Games in Toronto. It was an incredible experience… That's the long answer of my favourite moment of the last 23 years of my life. *Rosie chuckles*
TG: I can only imagine the feeling when you often compete on the road and then finally having a chance to be at home… Anyway, when did you know that being a trampolinist would become your full-time career?
RM: It wasn't until after high school when I was 18 that I specialized in trampoline. Still, ever since I was a kid I wanted to go to the Olympics before I even really knew what that meant.
Sport was such a big part of my life growing up, but it was always positioned as a hobby. Education was priority #1 and I could only play sports if I got a certain grade. I never saw it as a viable career option until much later and only after watching and interacting with other athletes. That's one of my biggest goals is to show younger athletes, and especially young girls, that being a professional athlete is a career option.
For Olympic athletes, it is a career and it should be valued the same way you would with another career path. The lessons you learn through sport translate into other careers too, and in so many other aspects of your life.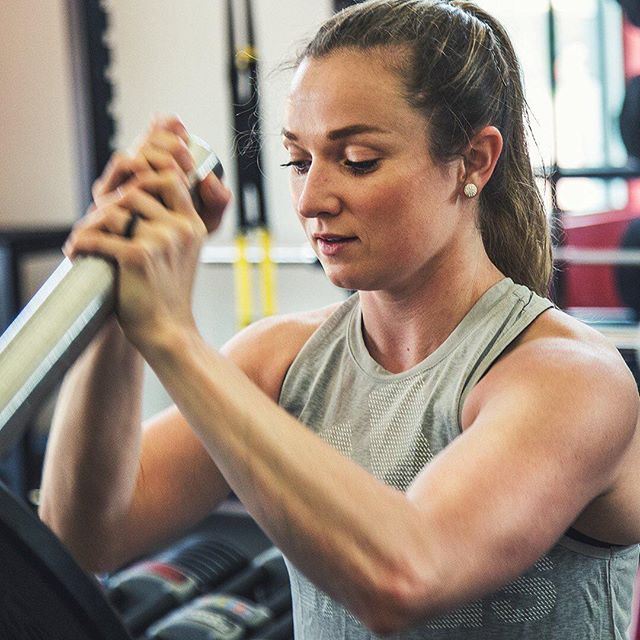 TG: Now, can you talk about the immense pressure of back-to-back Olympic gold medals and how you--
RM: --Managed that? Haha. Yes. If there was any silver lining to the concussion, that's where it comes in. There was, or at least from my perspective, a lot of pressure and attention that I probably would have focused on, but because I was in such a challenging situation, it pushed all that stress away. It got to the point where I was thinking, "I don't give a sh!t, I just want to jump on a trampoline." I did a lot of work with my sports psychologist and I focused on my progress and acceptance of uncertainty if I didn't get to where I needed to be. I worked to manage anxiety, stress, and pressure. So when it came time to perform, I felt more prepared for it. I had already processed a lot of the feelings and emotions of uncertainty that comes from qualifying and the Games. It was still going to be emotional, but I had the tools to ground, centre and focus myself.
TG: Had you always worked with a sports psychologist in your career?
RM: It started just after the London 2012 Olympics. I had been having issues with spatial awareness. Retrospectively, that stemmed from a snowboarding fall but nobody knew the connection at the time. I started getting lost in the air which I never had before… it was terrifying. It shattered my confidence and a lot of my strength in psyche, so I started working to manage the fear and anxiety I was facing. I work with him to this day, he's awesome.
TG: The mental aspect, in individual sports, especially, must be difficult. Is it easy to get in your own head?
RM: It can be. It happened to me last year for a little bit. I was putting so much pressure on myself after taking some time off and then building back. I had no confidence in my program and I wasn't training my mental piece as much. I was getting so side-tracked by other things and was competing badly, falling, and a lot of it just spiraled. I had to bring it back to "why do I do this sport?" If you can go into a competition knowing you've done everything you can to put yourself in the best position to perform and honestly tell yourself that...then no matter what happens on that day, you can go back to training the next because you love it.
TG: I'm so impressed by your positive attitude. I can only imagine what that process and adjustment is like after an injury in the days and weeks after.
RM: It's definitely a process. My injury (a broken ankle in April) happened in competition. I hit the frame of the trampoline and fell to the ground. Right away I knew it wasn't good. For some reason I was adamant I had to stand up and present myself to the judges and walk off on my own. I took some time, and eventually I couldn't walk and had to be carried off. The initial days were just gathering information about the injury and trying not to get ahead of myself. I was trying to be patient which I'm not *lols all around*.
I spent my flight home grieving, losing out on a solid chunk of training after feeling like I was healthier and stronger than I had been in years. When I get back on the trampoline, I'll have a hill to climb but maybe in some ways I'll be better because I've been able to focus on stability, strength, shoulders or other imbalances I otherwise wouldn't have worked on. During this injury I'm trying to focus on the technical things I can fix to make me a better trampolinist in the long run. There are still moments of frustration, but I just try to re-frame.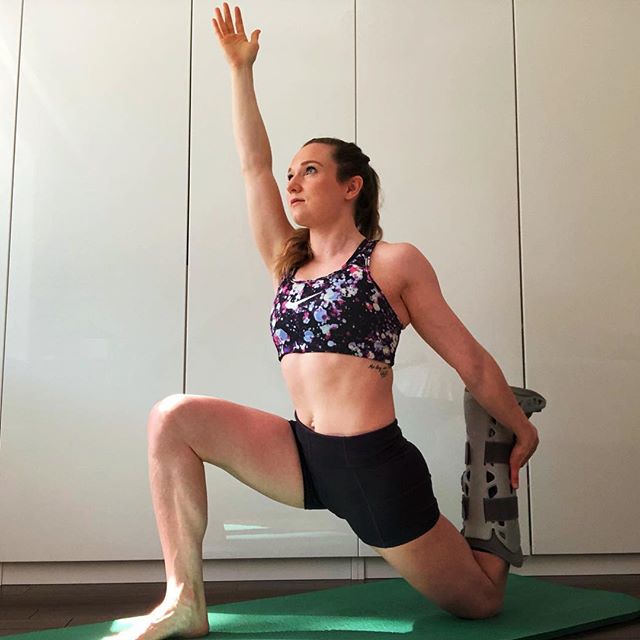 TG: Having a plan in place, and support must help a lot too.
RM: Having the team therapist there right away, and having Karen there as the team director, helped. Karen had fallen in the same manner and hurt her ankle in 2014. She had to get surgery and was still back in four months, so that helped to give me some perspective. And I'm thankful it's my ankle and not my head.
TG: Very true. Recovery from this ankle injury must be mentally and physically so different from the concussion.
RM: Absolutely. Concussions are still a big mystery, and a huge, intricate puzzle to solve. There's nothing in medicine that says "okay, do this and you'll be better". There's uncertainty which in itself creates so much anxiety and frustration. It almost felt like there was a blanket over my brain. I knew I was in there, but I wasn't myself. You experience a lot of physical aspects like headaches, dizziness, insomnia… but there are emotional and psychological aspects that are more complicated to manage. With an ankle, there are challenges, but it's more concrete. There's a plan: cast it, crutches, then out of the boot. It's inevitable that when I get back on the trampoline I won't have the same range of motion.
TG: With everything that happened in the Larry Nassar scandal, has that translated to your world, and have you seen changes?
RM: Definitely gymnastics in Canada has been affected. There's more awareness about the issues of power dynamics between athletes and those in more authoritative positions. It's hard knowing other athletes haven't had a positive experience when sport can have such a positive influence and impact on our lives. Sport is now swinging in a direction to protect athletes which is critical. Now it's just figuring out what those policies and structures are, the realities, and where the resources come from. There hasn't been an increase in resources and funding in years, so it's a huge complex issue without an easy solution, but it's about time people are addressing it to protect everyone. Having conversation and hearing the stories and addressing those issues creates an overall environment that's more open and communicative.
TG: Can you talk about your involvement with Right To Play and why you feel so passionately about it?
RM: is an international organization that uses play and sport as a form of education and a way to teach kids different tools and skills to overcome challenges and obstacles they face in day-to-day lives. Right To Play exists in 19 different countries, and Canada actually has some of the biggest programming. It's easy to buy-in to the organization after reading about what they do and how effective and impactful it is.
When I was in Western Africa for a trip with Right To Play and we shadowed a young girl for a day…and saw her, in part to the Right To Play programming she received, advocating for her right to an education in a community that was only valuing boys' education. She then created a club within her school advocating for girls' rights in the school and is now a leader in the community beyond. And that's just the impact of 1 of 2,000,000 kids.
I learned about Right To Play in high school as an organization that combined things I was very passionate about. At my first international competition in South Africa I was 11 and staying at this beautiful, luxurious resort, but just outside the gates was a slum. At that age I didn't know how to reconcile that, but it stuck with me and triggered an interest in international development. Then, at Beijing in my first Olympics there was a Right To Play tent in the village and I went there right away to learn about it and get involved. There are so many stories I could share.
Editor's Note: If you're interested in learning more about Right to Play or are interested in making a donation, check out RightToPlay.ca.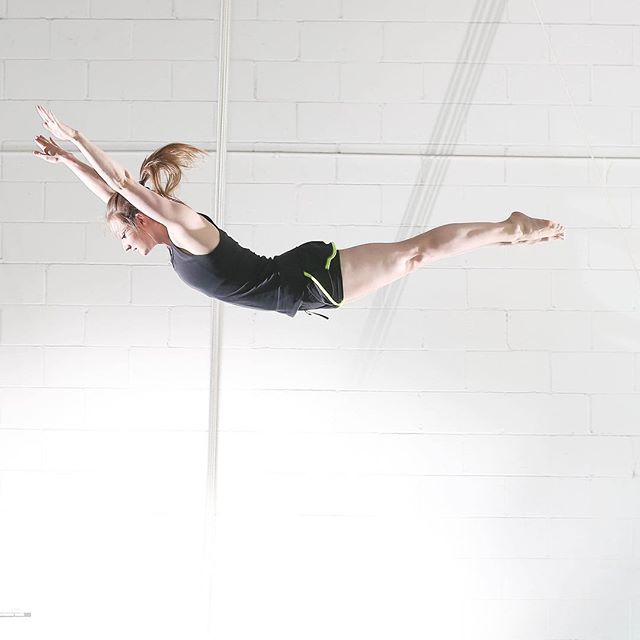 TG: On another, but somewhat similar note, young girls drop out of sport at double the rate of their male counterparts by the age of 14. How do you think we help combat this?
RM: There's a lot.
The education system needs to focus more on physical literacy at a young age so that kids can get comfortable in their body, what it can do, how it can move and how it functions. The more awareness you have on the ability your body has, the more confidence you'll have in trying new things.
Kids need to get introduced to broader range of sports. Only so many people can be good at soccer, basketball, volleyball… the conventional sports we typically learn. I was never good at any of those, but trying a bunch of different sports allowed me to find something I connected with. The more you try new things, the better opportunity you'll have to find something you love.
Having more role models, including female role models, in various aspects of sport so more girls see it as a viable option. There are a lot of initiatives focusing on this now, but celebrating different bodies and what they can do is important. Focus on what your body can do for you vs. the differences you have from other girls.
TG: What's one healthy habit you have that an everyday non-elite athlete can insert into their life?
RM: Give yourself at least five minutes every day of quiet and no distractions—no phone, no nothing… just deep breathing. Funny things can happen. You can gain perspective and reconnect with how you're feeling physically, emotionally and psychologically. Sometimes you have this issue you've been thinking about for days and the solution becomes clear when you give yourself some space. I call it "unofficial meditation."
TG: Unofficial meditation. I like that.
RM: The word "meditation" can be intimidating. I've tried meditating, but you get mad at yourself when you start thinking. This gives you space with your thoughts and to accept them. I just try to take time every day to breathe and take space.
TG: Ok, let's do some rapid-fire questions. Favourite TV show?
RM: Billions right now…of all-time, Friends.
TG: What is your guilty pleasure?
RM: I love chocolate. And coffee...and pizza.
TG: Are you a Harry Potter fan?
RM: I love Harry Potter.
TG: Okay great, us too. Which Harry Potter character would you be?
RM: Hermione is really smart...I also really like Tonks. But anyone who doesn't know Harry Potter will say who the heck is Tonks.
TG: Oh, no. We love Harry Potter, always litter our content with it. Sometimes we think it's probably too much...
RM: It's probably not enough.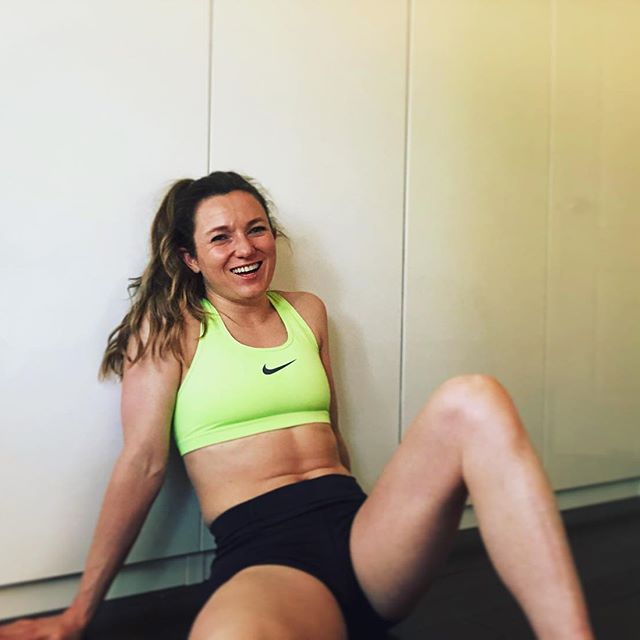 That's #thegistofit
Don't get The GIST's free twice-weekly newsletter yet? Let's
Liz Rose
March 13, 2020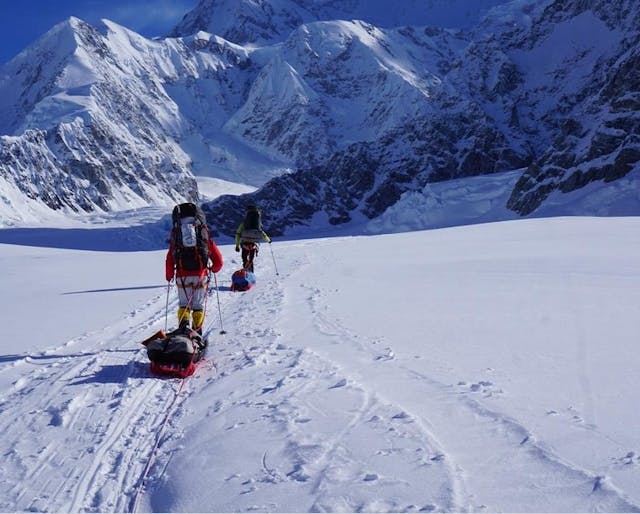 International Women's Day is Friday March 8th. To celebrate, we're featuring one bad @$$ female athlete for each of the four newsletters leading up to the special day. Why? Because female athletes only receive 4% of sports media coverage which we think (and we're sure you do too) is absolutely ridiculous. So, as a women-led sports company, we want to help change that stat.
On top of their respective interview features, each athlete will be taking over our Instagram story () on the day their interview is released. So be sure to toss us a follow to get behind the scenes footage of the day-to-day lives of these amazing athletes.
On Monday we kicked things off with . You can read her interview . Next up? . In 2017, at the age of 26, Liz became the youngest Canadian to ever climb the infamous seven summits. Liz has summited Everest, Aconcagua, Denali, Kilimanjaro, Vinson, Elbrus and Kosciuszko. Alright, let's get into it with Liz.
Photo courtesy of Liz Rose's Instagram @lizrose5
Ellen at The GIST (TG): What inspired you to get into mountaineering & climbing the seven summits?
Liz Rose (LR): At about 23 years old, I was at a crossroads in my life. I was looking for a job, finding the job hunt incredibly draining, and I didn't get my dream job right away. So, instead of googling job opportunities, I started googling adventures. I felt the need to accomplish something. With that search, I came across Killamanjaro. I saw that Killamanjaro only takes a week to climb and then I would be able to get back to the job hunt with new motivation.
So I talked to my Dad, and got him excited for a fun father-daughter trip. We prepared for about three weeks (Editor's Note: Kilimanjaro is 5,900 m in elevation so this is no easy feat) and went. It was a great new experience and I absolutely LOVED it. After that I was hooked.
TG: Climbing for days and facing the elements is obviously a very grueling physical task, but we also imagine it could be fairly mentally grueling as well. How do you keep your mental game strong throughout the hikes?
LR: The mental factor is a huge part of climbing. Some of the expeditions are really long - for example Everest takes two months so remaining mentally tough for two months is incredibly hard. To continue to stay motivated, my family and friends wrote me letters and I brought the bag of letters with me. The letters would say things like "open when you're crying" or "open when you need a pick me up", things like that (Editor's Note: we're not crying you're crying). When I was feeling defeated I would open a letter. I'm lucky to have a really strong support system.
Before some trips, I would go to a sports psychologist to get some strategies on how to stay mentally tough. Really it all comes down to believing in yourself and staying as positive as possible. You really have to focus on staying present, staying in the moment and not getting frustrated by the weather.
Photo courtesy of Liz Rose's Instagram @lizrose5
TG: Mountaineering/climbing is a non-traditional sport. What do you say to naysayers that don't classify it as as a "sport"? And, how would you suggest people that aren't lucky enough to live close to mountains train or get into the sport.
LR: To start, to those naysayers, climbing is DEFINITELY sport. Sport is such a broad thing these days. It might not be a "traditional sport" but it's still super demanding both physically and mentally.
Next, if you don't live in an area that is as accessible to get into a sport like this, but you're interested, most places you can find somewhere to at least be in nature. Just get outside and get a taste of what it would be like to be in the climbing world. It's worth starting with a local hill just to try it out. Everyone has to start somewhere.
TG: What's next now that you've conquered the seven summits?
LR: Well I'm actually currently training for a climb I'm going to be doing this summer. I can't say what mountain I'll be climbing yet, but definitely stay tuned. I'm really looking forward to gearing up for this big adventure.
I also recently finished writing a book and am currently promoting it. It's called and is all about my journey climbing the Seven Summits. Writing a book has been a summit in itself but I am so excited to finally share my story!
TG: Mountaineering is an incredibly expensive sport with equipment, travel, food, etc. How did you manage when you first got started?
LR: Well, the thing about mountaineering is that it's expensive in terms of both money and time. What I'm really lucky for is a great support system. I worked hard in between the climbs. For example, when I first got started, I worked on a cruise ship for six months and then took two months off. Later, I started working with Arc'teryx which was great as they understand my lifestyle with climbing. And most recently I've been working on my book.
TG: Alright Liz. Now it's time for some fun rapid-fire questions.
What's something that you can't live without? Family
What's your go-to work out? Spin class
Who's Your Favourite Athlete? Jimmy Chin. He's a super bad @$$ mountaineer, skiier, photographer and film director (Editor's Note: .)
Oprah or Ellen?: Oprah
Peanut Butter or Jam? Jam
What was favourite climb?: Everest
Words/mantra you live by: Dream Big!
Photo courtesy of Liz Rose's Instagram @lizrose5
That's #thegistofit
Don't get The GIST's free twice-weekly newsletter yet? Let's .
🏅
⛷️
Georgia Simmerling
March 13, 2020
International Women's Day is Friday March 8th. To celebrate, we're featuring one bad @$$ female athlete for each of the four newsletters leading up to the special day. Why? Because female athletes only receive 4% of sports media coverage which we think (and we're sure you do too) is absolutely ridiculous. So, as a women-led sports company, we want to help change that stat.
On top of their respective interview features, each athlete will be taking over our Instagram story () on the day their interview is released. So be sure to toss us a follow to get behind the scenes footage of the day-to-day lives of these amazing athletes.
We are SO excited to start things off with . Simmerling is the first Canadian to compete in three different sports across three different Olympic Games - alpine skiing, ski cross and track cycling. No big deal right? Let's get into it with Georgia.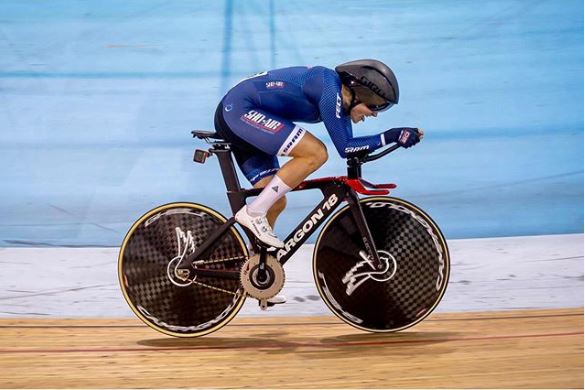 Ellen from The GIST (TG): How the heck do you manage being an athlete in three different sports?! How does the training differ between them? That's amazing!
Georgia Simmerling (GS): Well to start, I need to say I definitely do not compete in all three sports all at the same time. Right now I'm competing in track cycling (Editor's Note: Her team is actually in Poland right now getting ready to kick @$$ and take names at the Track Cycling World Championships).
How I compete at an elite level I think goes back to my personality. I grew up alpine skiing, but then I got to a point in my career as a young alpine skier where I didn't see myself progressing to where I wanted to for the next couple years. Then, I heard of ski cross and that looked like a HELLUVA lot of fun so I wanted to give it a shot. I'm a pretty dedicated athlete with a crazy willpower to continue to succeed and find success. Really, it comes down to doing what you love and that's exactly what I'm doing. I have an overpowering sense of pursuing my passion and that has always trumped the hardships and the struggles.
In terms of training for skiing vs. cycling, my body just kind of changes itself. In skicross you need to have a really strong upper and lower body, and agility is also super important. On the other hand, cycling is very linear. I end up biking away some of the weight in my upper body and lose my butt… which I'm never happy about. *cue laughter* The weight change altogether is about 10 ish pounds.
The big difference with skiing vs. track cycling is the team aspect. It's very different training and competing as an individual vs. as part of a team. Crossing the finish line in Rio with my team was one of the best moments in my life. One month later I was in Switzerland back on my skis training. And after a training run I had a completely different sense of accomplishment. I could go on forever about the differences, but I truly do love them both.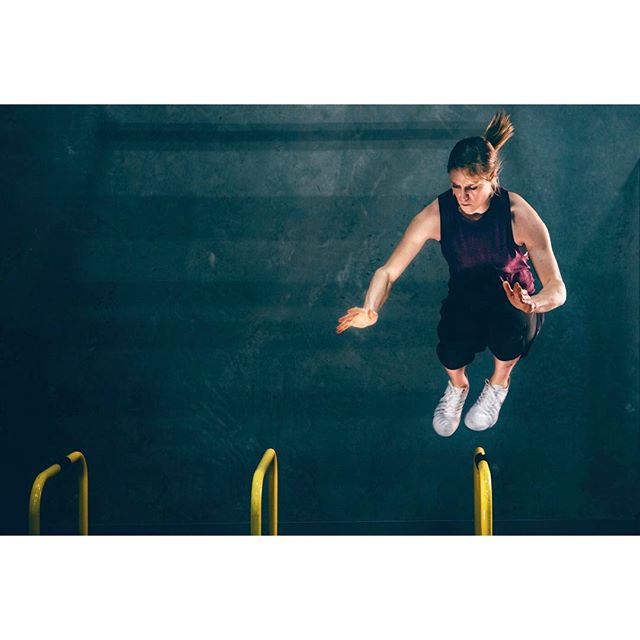 TG: With these sports come a lot of injuries and you've had your fair share of serious ones (in January 2018 she broke BOTH of her legs and had six tunnels drilled through her leg to repair every ligament in her knee at the last Ski Cross World Cup before the PyeongChang Winter Olympic Games). How do you keep yourself motivated and your head in the game?
GS: Being an athlete, you have to love what you do every day. It's not just about stepping on the podium. Last year was one of the most challenging years of my life. Injuries really gave me perspective on what I do, and why I do it. They test you as an athlete and as a human being, but also help to highlight why you do what you love.
TG: We just learned that you and Stephanie Labbe (the goalkeeper from the Canadian Women's Soccer team) are dating through . First, you guys are a power couple and we're big fans of both of you. Second, on the topic of #BellLetsTalk day, we wanted to dive into mental health more. What do you do to keep yourself mentally fit?
GS: First, thank you! On mental health, yoga has been a very big part of my life for well over a decade. Since I was 13 years old my mom would drag me to yoga and at that age I was always like "I don't get a workout in, I don't sweat enough" (Editor's Note: also guilty). But now, my relationship with yoga has evolved into so much more than a workout. As you can probably tell, I have a very go-go personality, so it's very important for me to take an hour and do yoga daily. I find it truly meditative and that it helps keep my mind healthy. It also helps me stay away from distractions like my phone and computer. After I do yoga, I feel a profound sense of revitalization and recharge.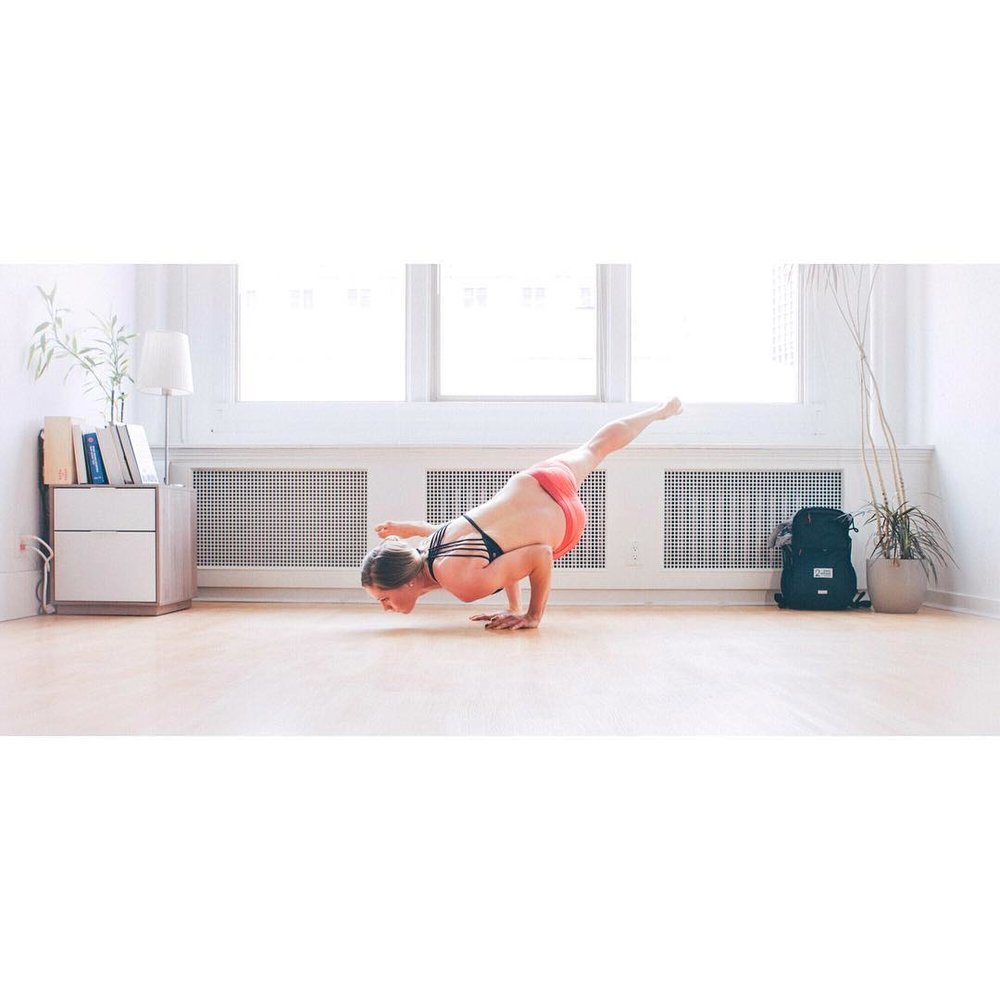 TG: Although you've been competing for a while, you're still young at only 29 years old. How do you handle the weight/pressure of representing your country? Or how, conversely, does it motivate you?
GS: I don't see it as pressure; I see it as an honour. I'm extremely grateful to have worn the Canadian flag on my back multiple times. As an Olympian I feel like I have a duty to give back and share my story to help inspire others. At one point in my career, I realized that not everyone is an Olympian and started to see the positive impact of sharing my story. I think that all Olympians - stars or not - should be diligently giving back to their communities. Whether I am speaking to a group of CEOs or speaking to a group of children, if I can inspire two people in the groups I'm talking to, I feel like I've got a gold medal around my neck.
TG: Alright Georgia. Now it's time to have some fun with some rapid-fire questions.
What's something that you can't live without? Phone
What's your go-to work out? A super intense 45-minute circuit
Who's your favourite athlete? Clara Hughes
Oprah or Ellen? Ellen obviously
Peanut Butter or Jam? Peanut Butter - but actually I prefer almond butter.
What is your favourite between alpine skiing, ski cross and track cycling? Ugh. I hate that question. I don't have a favourite - they all are so different and opposite to each other.
Words/mantra you live by: Give it your all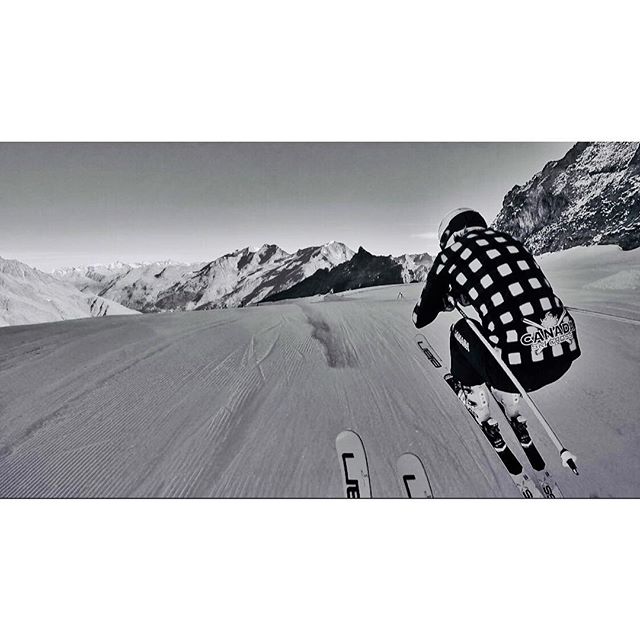 That's #thegistofit
Don't get The GIST's free twice-weekly newsletter yet? Let's
🏉

Bianca Farella

March 13, 2020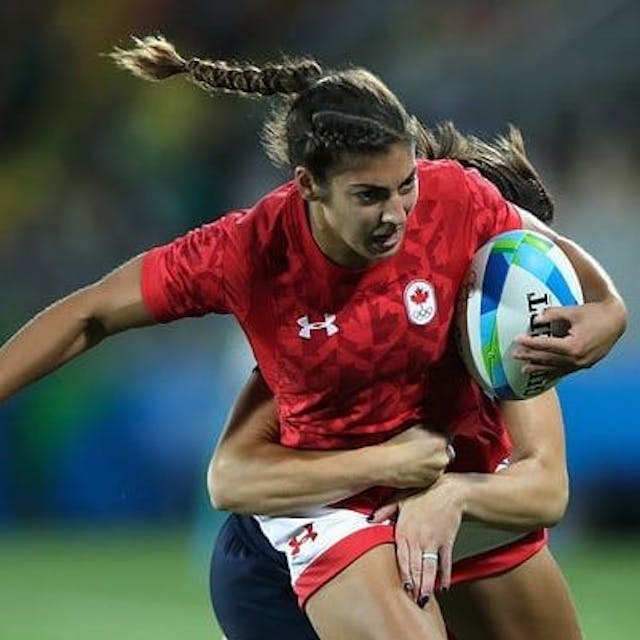 International Women's Day is Friday March 8th. To celebrate, we're featuring one bad @$$ female athlete for each of the four newsletters leading up to the special day. Why? Because female athletes only receive 4% of sports media coverage which we think (and we're sure you do too) is absolutely ridiculous. So, as a women-led sports company, we want to help change that stat.
On top of their respective interview features, each athlete will be taking over our Instagram story () on the day their interview is released. So be sure to toss us a follow to get behind the scenes footage of the day-to-day lives of these amazing athletes.
So far, we've featured , and Shelina Zadorsky. Last but not least? Canadian Rugby Sevens superstar, . In 2013, Bianca won a silver medal at the Rugby Sevens World Cup and in 2016, she won a bronze medal at the 2016 Summer Olympics. Amazing. Let's get into it with Bianca.
Photo courtsey of Bianca's Instagram @biancafarella
Ellen at The GIST (TG): In the same way a lot of people that think football is a "dangerous and physical game" people also think that rugby is too physical and especially think this for women. What do you say if/when people say that to you?
Bianca Farella (BF): Before getting into this question I should make the distinction between rugby sevens vs. traditional 15s rugby. Rugby sevens has grown so far away from the traditional 15s game, it's almost like a different sport (ppsstt for more of an explanation click ).
When people say rugby is too physical of a sport for women to be playing is frustrating. The way I see it is that everyone has a body, and everyone has strengths that come with that body. And the way you choose to excel athletically is your choice or not (preach, baby!).
What I do best is playing rugby sevens because that's how I like to control my body, and that's my choice. I don't think people should put boundaries on other people. I don't see why people should be judging other people, it's that person's decision to use their body the way they want.
For me, I recognize there's a timeline in playing such a physical sport. There are only so many years my body can handle playing the highest level of rugby. And that's really what makes me tick. I want to live out my most athletic, prime years playing the sport I love.
Photo courtsey of Bianca's Instagram @biancafarella
TG: You're really young - only 26 and about to be 27 - how do handle the weight/pressure of representing your country?
BF: As much as I'm young, I'm already in my 7th season of playing rugby for Canada. My first tournament was back in 2012. Because I've been playing for Canada for a while now, I've learned what to expect at each tournament so my mental prep is pretty dialed in now.
The Olympics was the biggest mental and physical prep I've ever had to do because we didn't know what to expect. Rio was the first time that rugby sevens was in the Olympics. It was a big deal! It was the hardest to prep for because it is really worth so much more. It's the thing that our team is always training for. And on a more micro level it was a three-day tournament as opposed to the regular two-day so that changed our prep up a little bit up too.
Now that we're on the road to Tokyo (they have to finish top four this season in the HSBC Rugby Sevens Series to gain a spot in the Olympics), it's really helpful to have already gone through that Olympic experience, because the Olympics really do come with added pressure. As much as mental training should not change from tournament to tournament, sometimes it does.
I'm fortunate because I actually don't feel pressure a lot of the time. As long as I can control what I can control, that's enough for me. As long as I've done my physical and mental prep, that's enough for me. I can't control the fans or referees, I can't control the other team, I can't control the weather. That thought process alleviates a lot of pressure and mental stress for me.
TG: Speaking of the mental side of things, what is your mental prep before games?
BF: The night before a game I try to be as calm as possible. I'll do things like watch a show, have some tea and get a good night's rest. On game day, I listen to music. As a person, I generally run low. So music is a really great way for me to get pumped up. I generally listen to Top 40 or club music so that I can have that extra boost in order to get my energy up.
I really can't afford to have a momentary lapse in physical or mental prep. The field is too big and the game is too short to make an error. In rugby sevens, there are only two seven minute halves with a two-minute break in between. You have to be completely dialed in the entire game. And what's great is that I'm never nervous once the game starts.
Sevens is really a remarkable sport. It's the same dimensions as a regular rugby field but has HALF the people on it. It's crazy to see how much this sport has grown and how far the sport has come worldwide. It's super cool to see how the sport is changing too. It's such a different game now than it was when I first started and it's going to just keep evolving.
Photo courtsey of Bianca's Instagram @biancafarella
TG: I read somewhere that you're one of the world's best "finishers". What does finishing mean in rugby and how are you the best?!
BF: People use the world finisher as a descriptor of someone who can finish off the play by scoring a (Editor's Note: A try is kind of like a touchdown in football). And it's called a finisher because a try isn't something that I can score alone. You need help from teammates in the middle of the field to start the play to help me get free so that I can score the try.
What's awesome is that our Canadian team is a very technical and skilled team. I'd say we're one of the most skilled teams in the world right now. On any given day, a huge part of the game is who is making the least amount of errors and from that, who is able to capitalize on the other team's errors to come out on top.
Right now, I think the top three teams in the world (including Canada) are about 1% away from each other. It's really tight competition. Rugby isn't black and white so it's about who can adapt best to those grey areas.
Photo courtsey of Bianca's Instagram @biancafarella
TG: As an elite athlete your body takes a toll, but also your mental health takes a toll. What was it like physically and mentally and recovering from it?
BF: Oh gosh, yes my most recent shoulder surgery was actually the second one for my shoulder. When you're removed from sport when it's not your choice it really gives you a different perspective on what you're doing. The latest surgery and recovery really showed me how much I love rugby and inspired me to work really hard at recovery so that I could get back on the field to do what I love.
I'm also lucky because I enjoy training as much as I love playing the game. I really enjoy pushing my body to the limit. We often say in training that the girls in the rehab group are working harder than the girls in the regular group, because they just want to get back on the field so bad. Don't get me wrong though, I still hate being injured.
Altogether, injuries really reaffirm your purpose of what you're doing. As long as you work hard you know there's a light at the end of the tunnel. Also, our medical and "return to play" staff are amazing. Now, although I'm wearing a brace, I feel like I've come back on the pitch feeling better than ever.
TG: Alright Bianca, to close things out we're going to have some fun with some rapid fire questions. Here we go:
What's something that you can't live without?: Bread
What's your go-to work out?: Rugby as conditioning, meaning literally just playing rugby. You're really working under fatigue for the whole time.
What's fave work out at the gym?: I love squatting, front squatting in particular
Who's Your Favourite Rugby Player Ever? None actually. I guess it's kind of weird, but I've never really had a favourite player that I looked up to. Maybe that's because sevens is a relatively new form? I don't know.
Oprah or Ellen?: Ellen
Peanut Butter or Jam? Jam
How many bones have you broken playing rugby? Three
Words/mantra you live by: Impress yourself
That's #thegistofit

Don't get The GIST's free twice-weekly newsletter yet? Let's .
🏒

Aimee Deziel

March 13, 2020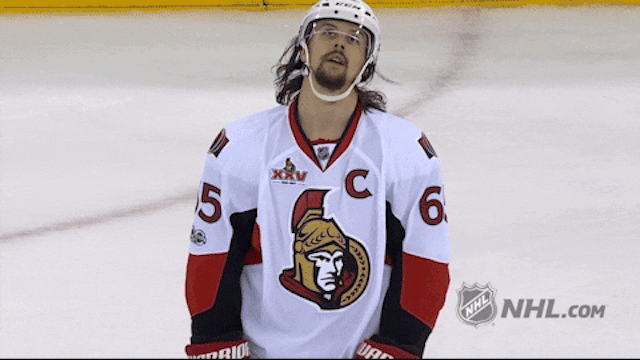 In August 2018, Aimee Deziel stepped into what many call 'the hardest job in Ottawa' as the Chief Marketing Officer (CMO) of the Ottawa Senators (although to be fair… we think the hardest job is probably held by Justin Trudeau).
Why is this job so difficult? Because after making it all the way to the Conference Finals in the 2016-17 season, the Sens had a disappointing 2017-18 season and 2018-19 hasn't been much better. There have been issues with the Sens owner and management, drama amongst players and their wives, and some big trades. Most notably, this September they traded away the best defenceman that had ever graced their ice. Needless to say Sens fans have been feeling frustrated. And rightly so.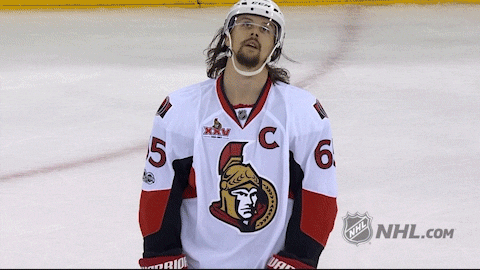 Although things haven't been looking great on the ice this season (the Sens are currently last in the Eastern Conference… welp), things are looking up in the back office. Cue Aimee. Aimee as CMO is refreshing AF. First off, she's a woman. Less than 5% of executives in pro sports are women, so this is a BFD. Next, she doesn't have a classic hockey bro background. She's a fan just like you and me. So, she truly understands Sens fans and is 110% committed to turning the franchise around. Deziel is a fireball of energy, chutzpah, and will certainly not tolerate any BS.
Earlier this month, The GIST had the pleasure of sitting down with Aimee for an interview to help spotlight women in the Sens organization. We asked Aimee about everything from the influence of sports in her life growing up to how she handles marketing after scandals like the, um, Uber situation, to if she prefers Justin Bieber or Shawn Mendes. Let's get to know Aimee.
Growing Up
Aimee grew up in Windsor, Ontario and like everyone in that area, was torn between supporting the Toronto Maple Leafs or the Detroit Red Wings. As much as Aimee loved playing sports as a kid, she never played team sports as she felt "too much responsibility for her teammates and that kind of stressed her out." Still, she participated in individual sports as a competitive gymnast and an avid runner (she's still super active and can be found snowboarding, at the gym, playing tennis and well, still running). And, her love of these sports has never faded. As a tennis fan, she used to have annual tickets to the US Open (the dream). Her faves to watch are Danish Caroline Wozniacki and Milos Raonic.
Aimee (right) after a gymnastics competition.
Moving to the Capital City
After growing up in Windsor, Aimee made her way to Ottawa to pursue an International Business degree at Carleton University. Having grown up in a bilingual household (English and French), languages came naturally to her, making International Business a natural fit. She took the gamut of business classes but what really clicked with her was marketing. It became abundantly clear that that's what she was going to go into after school.
This is where things start to get exciting and where Aimee's drive and get-sh!t-done attitude start to shine through. As soon as she graduated, she started hunting down marketing agencies that she wanted to work for.
"I literally walked into the offices of an up-and-coming agency called Acme Advertising and said: "You don't need to pay me - I'll literally empty garbages and run errands.' But what I knew was that if I was in their face, and made an impression, I would get a job."
That's exactly what happened. Aimee not only got the job, but ended up being assigned one of the agency's largest accounts - the National Gallery of Canada. Damn girl, get it. But that's not all. While working at her next gig, Thornley Fallis Communications, Aimee noticed that there was an opportunity to capitalize on the internet and digital media, rather than rely on the traditional communication channels within the company. The company had a small creative team called 76design, which was struggling to establish itself. So, she approached her boss and said, "give me six months and let me see what I can do to grow this segment of the business."
Five years later, Aimee was leaving the company after profitably growing the digital media division to over 25 people, surpassing the size of the traditional communications side!
Next Step in Her Career
From there, Aimee was ready for a new challenge. She went on to work for a consumer-facing, domain-holding company, based out of the Barbados (honestly could use a trip to the Barbados right now) called Rebel.com. She started as the company's CMO. However, given her prior experience, she felt like she had marketing "pretty well-licked" so moved on to work in other areas of the business to get a more well-rounded business experience. With stops in the company's finance department, business development, and human resources department, Aimee finally went on to become the Chief Operating Officer. With the breadth of learning from working in these different areas of the business, Aimee felt she had effectively given herself an MBA.
Aimee's biggest piece of career advice is to work in fields that you are curious about. She learned enough to know when someone was "bullsh!tting" (again… no BS taken here) her and should be challenged, and honed her leadership experiences along the way.
What Brought Her to the Sens
That's how it all ties back to the Sens organization. It was new COO Neic Ruszkowski, who Aimee first met while working at 76design who brought up the opportunity for the CMO gig with the Sens and she was really intrigued. When we started talking about the Sens during the interview, you could sense the energy and passion Aimee has for this team. She had a glimmer in her eye, started speaking faster, and had this infectious aura of excitement about her.
Aimee totally recognizes that "they're not the most high-profile team and they're not the best team in the league right now." BUT she's confident that will change. Despite growing up in Windsor, she considers Ottawa her hometown, and thinks that Ottawa - both the city and the team - has never fully received the credit it deserves. It's squished between two Original Six teams, the Toronto Maple Leafs and the Montreal Canadiens, and is a "young" team in comparison (The Sens were just founded in 1992). However, the city is beautiful, is complete with amazing people and history, and full of avid and extremely passionate hockey fans.
One of our favourite things Aimee said was on the potential and likability of this young team:
"We deserve to have a little bit of swagger and we don't have any right now in my opinion. And I think that's changing, but this is a city that deserves it. Toronto just gets to lay claim to their history and their success, but because we're new, we don't get to do that? I don't buy that."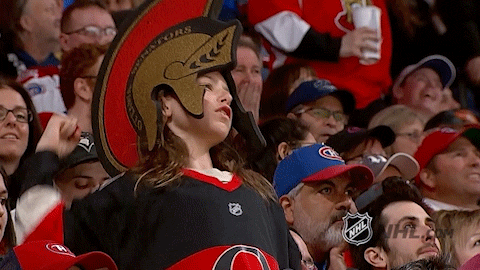 The Ottawa Senators aren't owned by a massive corporation. The franchise was bootstrapped together. People wanted to bring the NHL experience to Ottawa, and Aimee believes it's a privilege to be able to bring the beautiful game to the city of Ottawa. Day in and day out, the players go out there and play for their city and their fans, and they deserve to know that they have a loyal fanbase behind them. As Aimee put it "look, I love this team a whole lot, and Ottawa deserves to be proud of it."
What She Does as a CMO
Aimee's day-to-day is always different. There are two seasons for her: in-season, where the focus is on fan engagement, membership season where it's time to thank their season seat members and secure their support for the next season, and off-season, which involves planning for the in-season. Most days, much of her time is spent on strategy and meetings. The strategy is, for the most part, divided into five areas: branding, fan experience (in and outside the arena), community engagement (things like getting the Sens players out into the community), traditional and digital marketing, as well as sales. At the same time, some days she finds herself on the ground, doing things like rolling player posters for an event. It's all hands on deck, including Aimee's, when something calls for it.
In 2019, Aimee's major focus is on the Sens' branding. Right now, she's not convinced that there is one clear brand direction for the Sens… that if someone were to describe the Sens in three words, every single person would have a different descriptor. And, as a marketing guru (our words, not Aimee's), she knows that needs to change. She's working hard on answering the questions: "What is the brand identity and the brand personality of the Sens? And how does that transcend from the top of the organization to the day-to-day fan?"
Her Take on Women in the Hockey World
Aimee doesn't have a hockey background and she often finds herself being one of the only women in the room. But, she doesn't let this faze her. She "strongly believes that being a fan makes her incredibly qualified to deliver an experience to others." Sound familiar, GISTers?
Unlike those that have grown their careers in the hockey world she has grown up a fan and totally gets all the emotion of the fan experience. She understands different fan profiles and what motivates them to go to a game. Her role is not in the management of a team or selecting players... her job is to help Ottawa fall in love with the team again.
To that end, Aimee thinks that sometimes we can get "caught up" in gender, or being the only woman in the room. Women working in sports isn't a new or particularly novel phenomenon. At least on the business side, the industry is fairly progressive when it comes to hiring for knowledge and experience regardless of gender.
We should point out that of the eight directors that report to Aimee, four are women, and she's hired three of those four since she's been at the marketing helm. Outside of gender diversity, she thinks that all types of diversity - from race, to religion, to age or socioeconomic background - will lead to a stronger Sens organization (and any business). "Our organization should be reflective of the community we live in. Appealing to a diverse audience is the key to growing the fan base."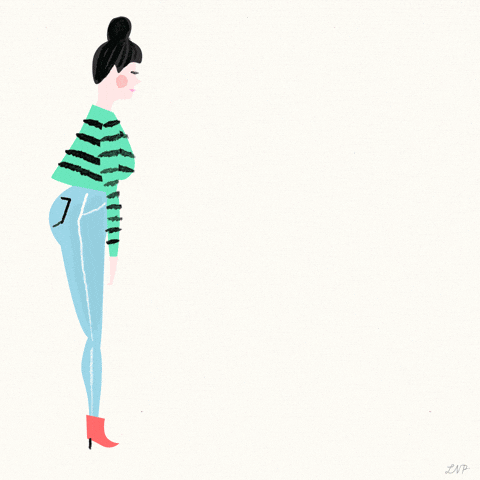 Questions from our GISTers
We opened some interview questions up to our community of GISTfluencers (those that have three friends and more to our ) and they hit Aimee with some hard questions about the downtown arena, how you bounce back from trading a franchise player like Erik Karlsson and the Uber situation.
Downtown Arena
The Sens are one of only three teams in the NHL that don't have an arena downtown and it's been a serious point of contention for Sens fans. We're happy to report some good news: the Sens are "committed and motivated to finding a solution to the downtown arena." It's a nuanced situation and there are a lot of factors at play, so it's more of a five-year proposition.
In the meantime, Aimee says it's her job to make the current arena experience the best thing possible for Sens fans AND to develop a team and brand personality that deserve a downtown arena. Aimee doesn't think the Sens are quite there yet.
Uber Fiasco & Trading Karlsson
For Aimee, she explained that she has to focus on what she can control. Both trading Karlsson (which happened before Aimee started) and the Uber fiasco (click to see), were out of her control. However, she did say (and we totally agree) that the Uber thing was blown out of proportion. At the end of the day, it was a group of hockey players in a car talking about hockey. It's great to see them engaged and talking about hockey. And yes, they smack-talked their coach, but to Aimee's point, haven't we all sh!t-talked our bosses at one time or another? Of course we have.
How to Engage New Fans
Instead of focusing on the stuff she can't control or doing reconn, she's focusing on the fans. The Sens have seen over 12% annual growth in seat sales for their casual fans, showing that she's doing something right. She is determined to find a way to have people opt to go to a Sens game instead of going out to dinner, to a bar
Aimee and her team are also focusing on how they can engage all types of fans, including women and those new to Canada as well as younger fans. Her team is reevaluating how they leverage socials like Instagram and Snapchat and are looking into communicating with younger fans through messenger and SMS. For these new(er) fan groups, they're finding ways for non-hockey players to grow into huge fans. As Aimee put it:
"I've never played a game of hockey in my entire life but I am a HUGE fan. We're really trying to create that fandom and that tribe around hockey, which includes all types of fans."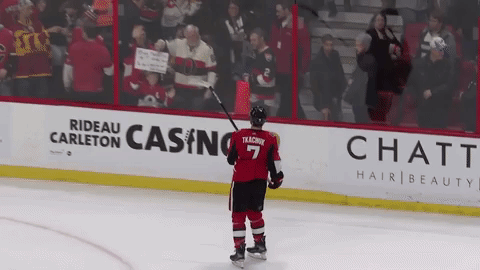 The Fun Stuff
To finish, we did a set of rapid fire questions with Aimee where she only had 10 seconds to answer each question. Here we go:
Ottawa O, classic "centurion" or something new?
Something new (potentially foreshadowing something to come, Sens fans!)
We know that you run a charity that improves access to essential vet care for pets of economically disadvantaged owners…and that the Sens are also training Rookie the guide dog... so this might be a hard hitting question: Cats or dogs?
Dogs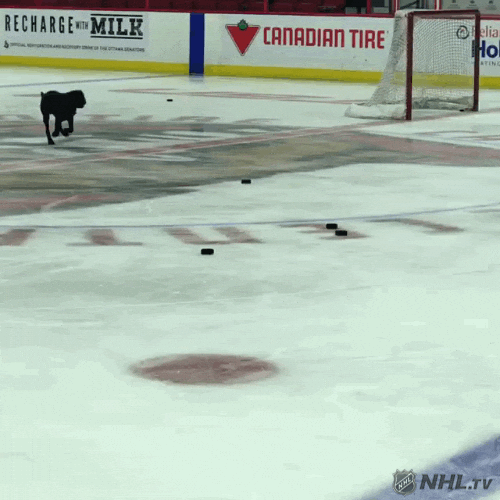 You used to work in baseball… so do you think the Blue Jays will make the playoffs this year?
Yes (wishful thinking that we appreciate, but editor's note: this is v unlikely)
Justin Bieber or Shawn Mendes?
Shawn Mendes
Shania Twain or Alessia Cara?
Alessia Cara
Do you think Ottawa will ever get a CWHL (Canadian Women's Hockey League) team?
No
Who wins the Stanley Cup this year?
Tampa Bay Lightning
Aimee had nothing but great things to say, not only about the Tampa team, but also the organization. She gave kudos to the entire team and even admitted she's got a career crush.
So Sens fans, as much as things might be bleak right now, there's a light at the end of the tunnel. There are some fresh faces (including Aimee's) that are committed to challenging the status quo and getting the organization back on its feet. Yes, there's going to be a rebuild, but as the saying goes, patience grasshopper.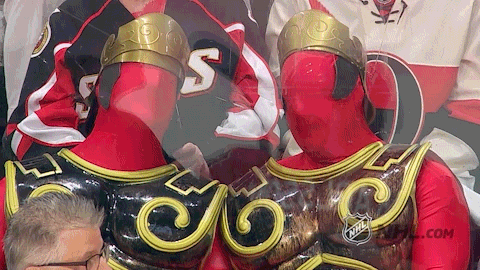 For those of you that aren't Sens fans but are looking to get more into the sports or hockey industry, we think Aimee is a great inspiration. She's taking something a lot of people would find a disadvantage - little experience in the sports world - and turning it into a massive positive. She's embraced how being a true fan of the game actually helps her fully understand fans and provide the fans with what they're looking for. That perspective in this "old man's club" sports world is incredibly refreshing.
That's #thegistofit
Don't get The GIST's free twice-weekly newsletter yet? Let's .