NBA Christmas Game Day
January 03, 2023
The NBA is giving us the best present of all — 13 hours of consecutive basketball fun. So grab a mug of cocoa, hide the remote from your family and read up on today's loaded five-game slate. Hoopy holidays, indeed.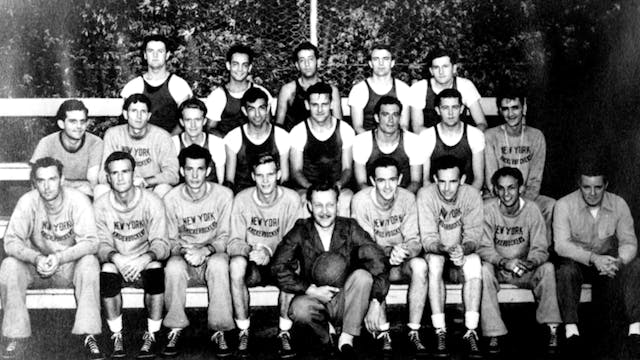 SOURCE: NBA.COM
🤓 The history
The NFL has Thanksgiving, the NHL has New Year's Day, and the NBA has Christmas. Save one grinch lockout-cancelled holiday, the league's best teams have met on December 25th each year since 1947, just one year after the Basketball Association of America (which later became the NBA) was formed.
The first ever Christmas Day game was held at the iconic Madison Square Garden, where the NY Knicks beat the Providence Steamrollers. We're sorry, who?
In 1967, the LA Lakers vs. the San Diego Rockets tilt became the first nationally televised Christmas Day game, the first of many to be watched with full stomachs while your grandparent snores on the couch.
Needless to say, men's basketball and yuletide cheer have gone hand in hand for years, with two iconic players setting records and taking names on the Christmas Day stage:
In 1984, the NY Knicks' Bernard King set the Christmas Day point record, scoring 60 against the then–New Jersey Nets.
Just last year, reigning Christmas King LeBron James became the all-time Christmas Day scoring leader with a combined 422 points over 16 Christmas Day games, and is set to make even more history this year.
🫒 The appetizers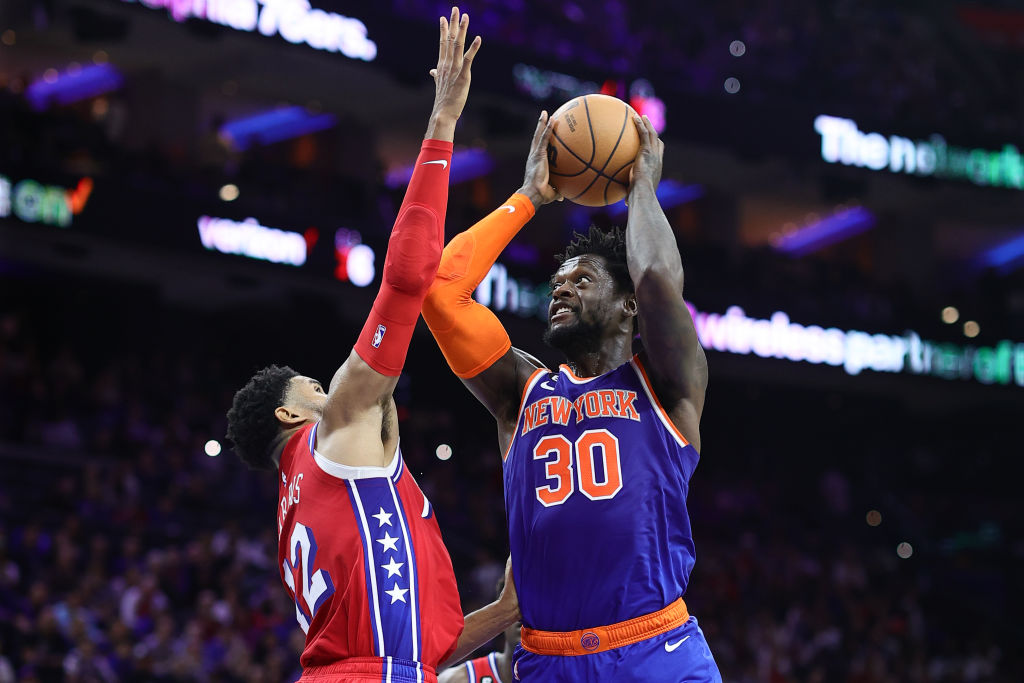 Philadelphia 76ers vs. NY Knicks — 12 p.m. ET: What could be better than Christmas at the Garden? This year marks New York's league-leading 55th Christmas Day game.
Back in November, the Knicks squeaked out a 106–104 win in their only matchup against the 76ers, but Philly superstar Joel Embiid (pronounced em-BEAD) was out sick that day. If he's healthy for Round 2, the Knicks' RJ Barrett is going to have his hands full.
LA Lakers vs. Dallas Mavericks — 2:30 p.m. ET: Don't touch that remote because LeBron could add yet another achievement to his name. Should the soon-to-be 38-year-old play in this year's holiday battle, LeBron will break former LA Laker Kobe Bryant's record for most Christmas Day games played, with a whopping 17 appearances. He's definitely on the nice list.
But enough about the big guy (no, not Santa). The Lakers and Mavs haven't faced off this season, so watch to see how Luka Dončić, one of the NBA's leading scorers, matches up vs. LeBron. Nothing like that Luka holiday magic.
🍽️ The main course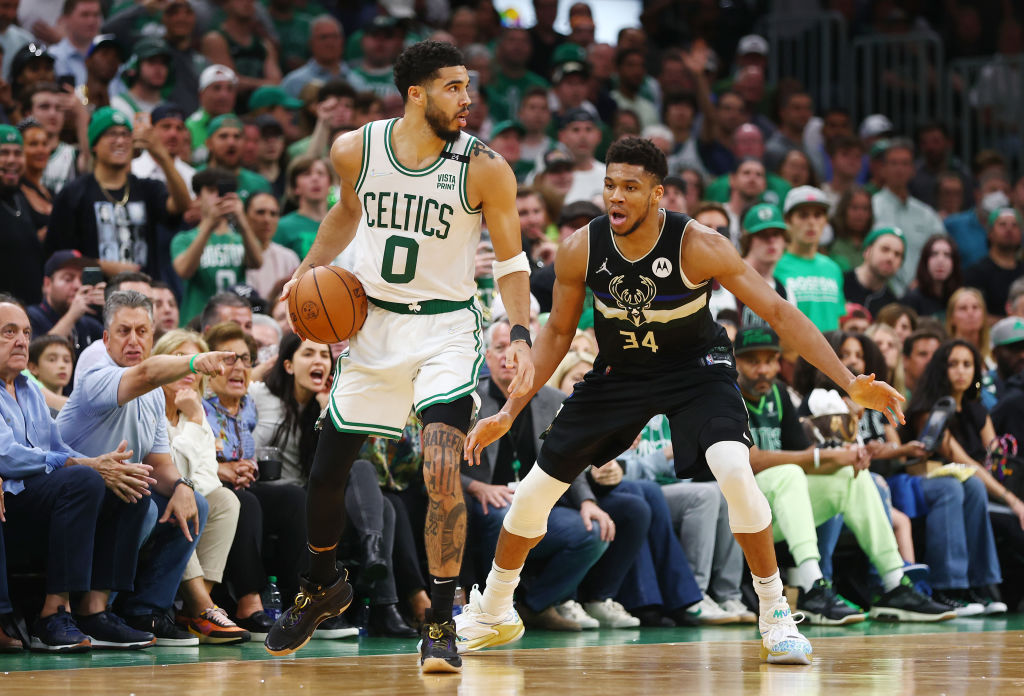 Milwaukee Bucks vs. Boston Celtics — 5 p.m. ET: It's giving déjà vu. In a rematch of last season's electric seven-game Eastern Conference semifinal, Jayson Tatum and the Celtics will once again look to come out on top.
That'll be easier said than done, though; playing Giannis Antetokounmpo (pronounced YAH-niss ah-det-oh-KOON-boh) with a chip on his shoulder is no (dad) joke.
Memphis Grizzlies vs. Golden State Warriors — 8 p.m. ET: Time for a post-dinner cappuccino because this jam-packed marathon isn't slowing down any time soon. In what will be their first Christmas Day game in franchise history, the Grizz visit San Fran in yet another 2022 playoff rematch.
Sadly, this matchup will be missing some starpower, though. Golden State's Steph Curry is still sidelined with a left shoulder injury. Good thing Memphis' Ja Morant brings plenty of razzle dazzle to go around. Let the trash talking commence.
🥧 The dessert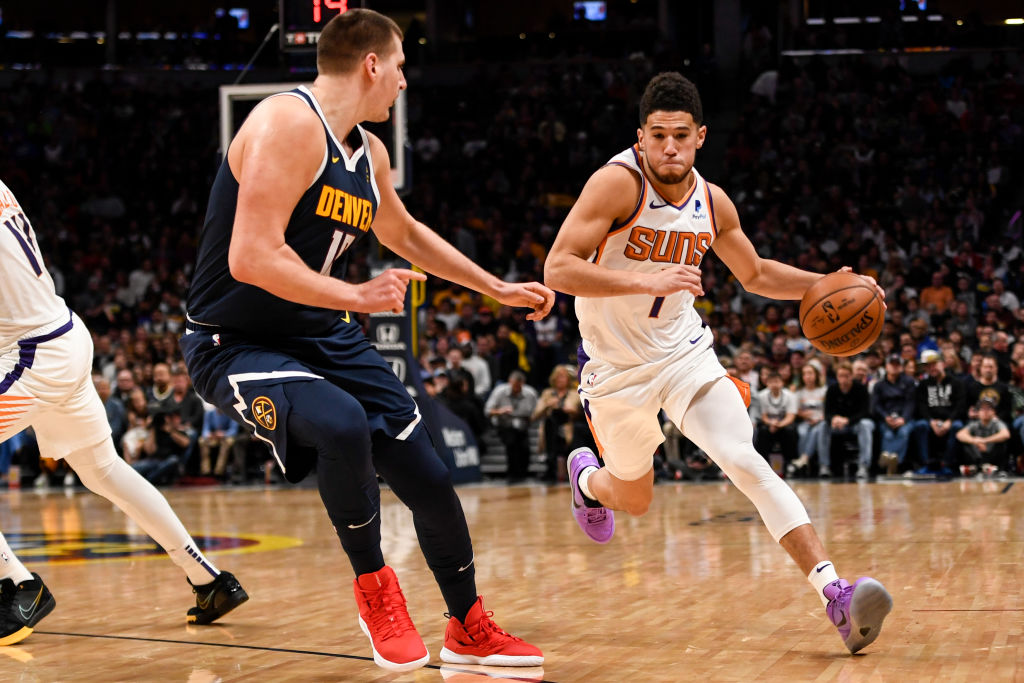 Denver Nuggets vs. Phoenix Suns — 10:30 p.m. ET: While the night may be winding down, the action is set to level up as these Western Conference foes take the harwood. Two-time reigning MVP Nikola Jokic and Canadian Jamal Murray always fight hard for the Nugs, but Suns' shooting guard Devin Booker has been on fire lately. Forget Santa's reindeer, get ready to see sparks fly.