Toronto Blue Jays Sign George Springer
January 21, 2021
The GIST: After the unexpected success (aka a first-round playoff appearance) of last season's strong rebuilding year, the Toronto Blue Jays are going for it this season...starting with spending $150 million.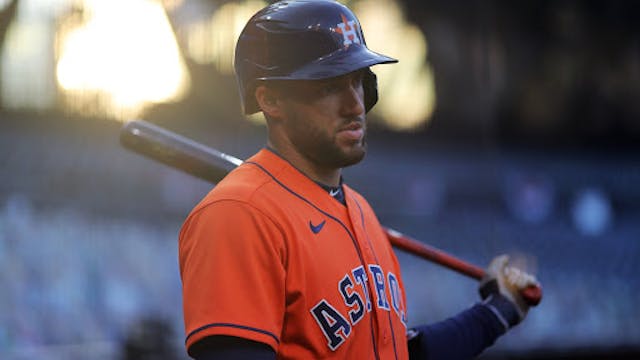 Source: ESPN Stats and Info/Twitter
The signing: In the largest contract in franchise history, the Jays have signed outfielder George Springer to a six-year, nine-figure (!!!) salary. According to the MLB, Springer was the available free agent after his Houston Astros tenure ended in 2020.
The fit: Springer is good. Like, World Series MVP good. He was awarded the title in 2017, the same year the Astros won the World Series. He's also a three-time All-Star and two-time recipient. Mix Springer's skill and experience with the youth and talent of the Jays' existing squad, and it sounds like a match made in heaven.
The rumors: To double down on the day, there was also word that the Jays were on the verge of signing Springer's bestie and fellow outfielder, , after the pair put up huge numbers in Houston over the past two seasons.