The GIST: Basically everyone in the NBA playoffs is injured and LeBron James says he predicted it. Watch out Raven-Symoné, LeBron is coming for a That's So Raven reboot.
June 17, 2021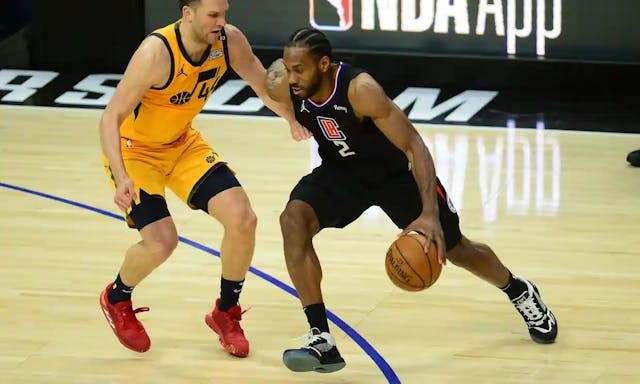 Source: Gary A Vasquez/USA TODAY Sports
The injuries: LA Clippers star Kawhi Leonard? . Brooklyn Nets phenom Kyrie Irving? . Phoenix Suns' Mr. Playoffs himself, Chris "CP3" Paul? Out indefinitely due to . In total, eight All-Stars have missed at least one postseason game, an all-time high. Yikes.
The playoff injury bug is not uncommon, but seeing so many big names on the sidelines is. The reason? LeBron thinks it's because of the shortened offseason.
The series: Despite the injuries, the playoffs must go on. The conference semifinals will wrap up this weekend as the Clippers vs. Utah Jazz (3-2), Atlanta Hawks vs. Philadelphia 76ers (3-2), and Nets vs. Milwaukee Bucks (3-2) each conclude their series. Check out the bracket .
The Rookie of the Year: Speaking of injuries, even though he missed over a month of action late in the regular season due to a broken wrist, Charlotte Hornet Lamelo Ball () was .
After being picked third overall in the 2020 draft, Ball became the youngest player in NBA history to record a , so this award is well deserved.