Olympics: Pandemic problems
February 02, 2022
The GIST: Two days out from the official start of the 2022 Winter Olympics, and COVID-19 is once again the main character. It is Groundhog Day after all…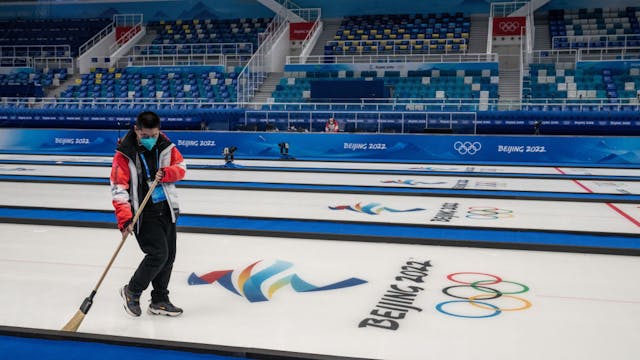 CARL COURT/GETTY IMAGES
The GIST: Two days out from the official start of the 2022 Winter Olympics, and COVID-19 is once again the main character. It is Groundhog Day after all…
The latest: As part of China's stringent protocols, all Olympic personnel are tested upon arrival in Beijing. But athletes and team officials are testing positive at significantly higher rates than others arriving for the Games.
On Monday, there was a 2.9% positive test rate for athletes and officials, compared to 0.66% for "stakeholders," which includes media and other workers. As of yesterday, 200 positive Olympic-related tests had been recorded in the closed loop since January 23rd.
What's next: Athletes who test positive will have a chance to return to competition, but they'll have to produce two negative PCR tests at least 24 hours apart in order to leave isolation.