Liberty, Mercury nab final WNBA playoff spots
August 15, 2022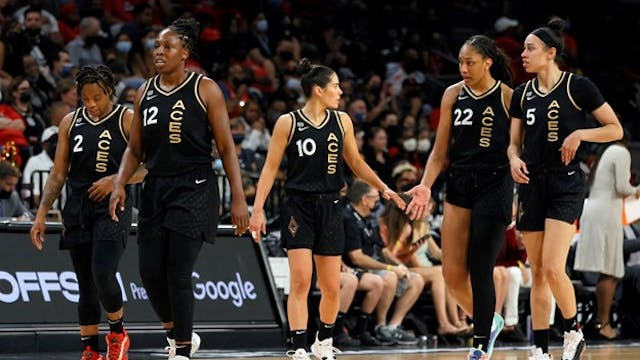 SOURCE: SPORTSXENTRAL/TWITTER
The GIST: In solidarity with procrastinators everywhere, the WNBA playoff picture was finalized yesterday, the last day of the regular season, as the final two squads punched their tickets ahead of Wednesday's postseason start. What a finish.
Who clinched: The No. 7 NY Liberty are headed to their second straight postseason after eliminating the Atlanta Dream with two clutch weekend wins, including yesterday's 87–83 thriller.
And the No. 8 Phoenix Mercury (notably without Diana Taurasi, Skylar Diggins-Smith and Brittney Griner) are the last team in thanks to a gutsy 86–74 victory over the Dallas Wings on Friday and a little help from the Connecticut Sun on Sunday. True resilience.
As for the final seeding, the Las Vegas Aces nabbed No. 1 with yesterday's 109–100 win against the Seattle Storm. Lucky for Storm fans, Seattle had already locked up No. 4 (and crucial home court advantage) after downing the Minnesota Lynx 96–69 on Friday.
Sylvia Fowles: Speaking of, with the Lynx eliminated, the aforementioned two-time Finals MVP and eight-time All-Star's career has reached its end. Fowles added an exclamation point to her storied career yesterday, extending her double-doubles record and grabbing her 4,000th (!!!) career rebound, making her the first W player to reach the mark.
The records speak for themselves, but what her peers have to say about her certainly speak the loudest. "Mama Syl," "Sweet Syl," "probably the kindest, nicest superstar that there's ever been" — thanks for everything, legend.