The GIST: Although the WNBA's free agency officially starts today, that didn't stop players and teams from announcing their Monday intentions all weekend long.
February 01, 2021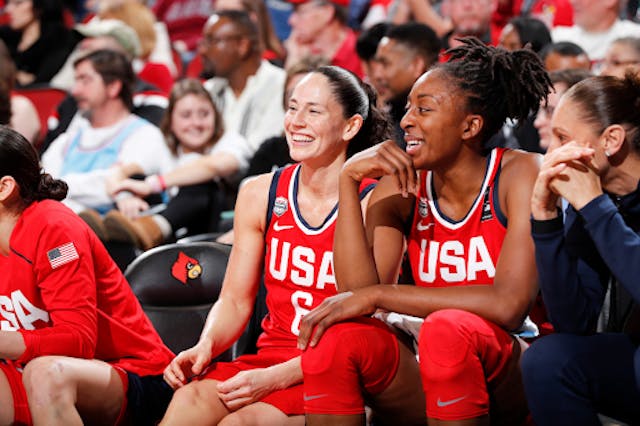 Source: Sports Illustrated
Staying put: The Seattle Storm just aren't ready to let go of Sue Bird. Since drafting Bird first overall in 2002, the 11-time All-Star has been an integral part of all four of Seattle's WNBA Championships, and based on during last year's run, we're convinced the 40-year-old still has another title left in her.
The LA Sparks will today, too. Nneka Ogwumike (pronounced OH-GWOO-MIH-KAY), who was the league MVP in 2016, met with two other teams before deciding to stay in LA.
Moving on: Joining Ogwumike in LA is the first-ever , Erica Wheeler, who spent the last two seasons with the not-so-hot Indiana Fever. Alysha Clark is leaving Seattle in favor of the Washington Mystics, and Kayla McBride is heading to the Minnesota Lynx after seven years in Vegas (and the Aces ).
On the block: With these big names settled, the focus moves to megastars Natasha Howard of the Storm and the Aces' Liz Cambage, both "" players whose teams have exclusive rights to negotiate a new contract...but the players could still reject the contract and join a new team. Stay tuned to the for all the free-agency fun.