January 20, 2020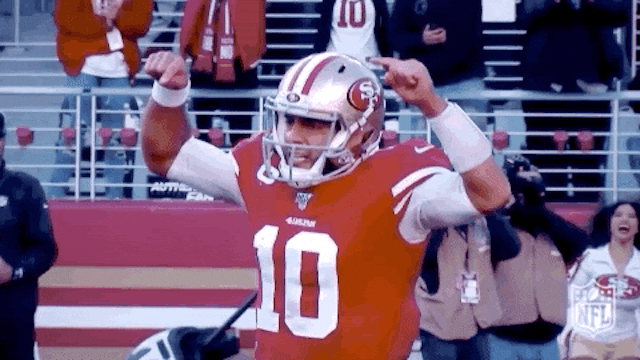 The GIST: The stage is set for Super Bowl LIV (that's 54), with American Football Conference (AFC) champs Kansas City Chiefs and National Football Conference (NFC) champs San Francisco 49ers going to the Big Game!

Exciting! What went down in the AFC Championship?: The Chiefs topped the Tennessee Titans to qualify for their first Super Bowl in 50 years! This game went back and forth for a while (and, fun fact, included the to ever catch a playoff touchdown pass), but thanks in part to the of quarterback (QB) , Kansas City ran away with it in the second half.
And how about the NFC?: The 49ers absolutely dominated on their way to a win over QB Aaron Rodgers and the Green Bay Packers. The Packers tried to mount a fourth-quarter comeback, but San Fran's defence (led by a Richard Sherman) was just too difficult to crack.
So what's next?: The Super Bowl, of course! The Chiefs and 49ers will face off in two weeks on February 2nd in Miami, Florida (Cue Will Smith's ""), for all the marbles, aka the Trophy.